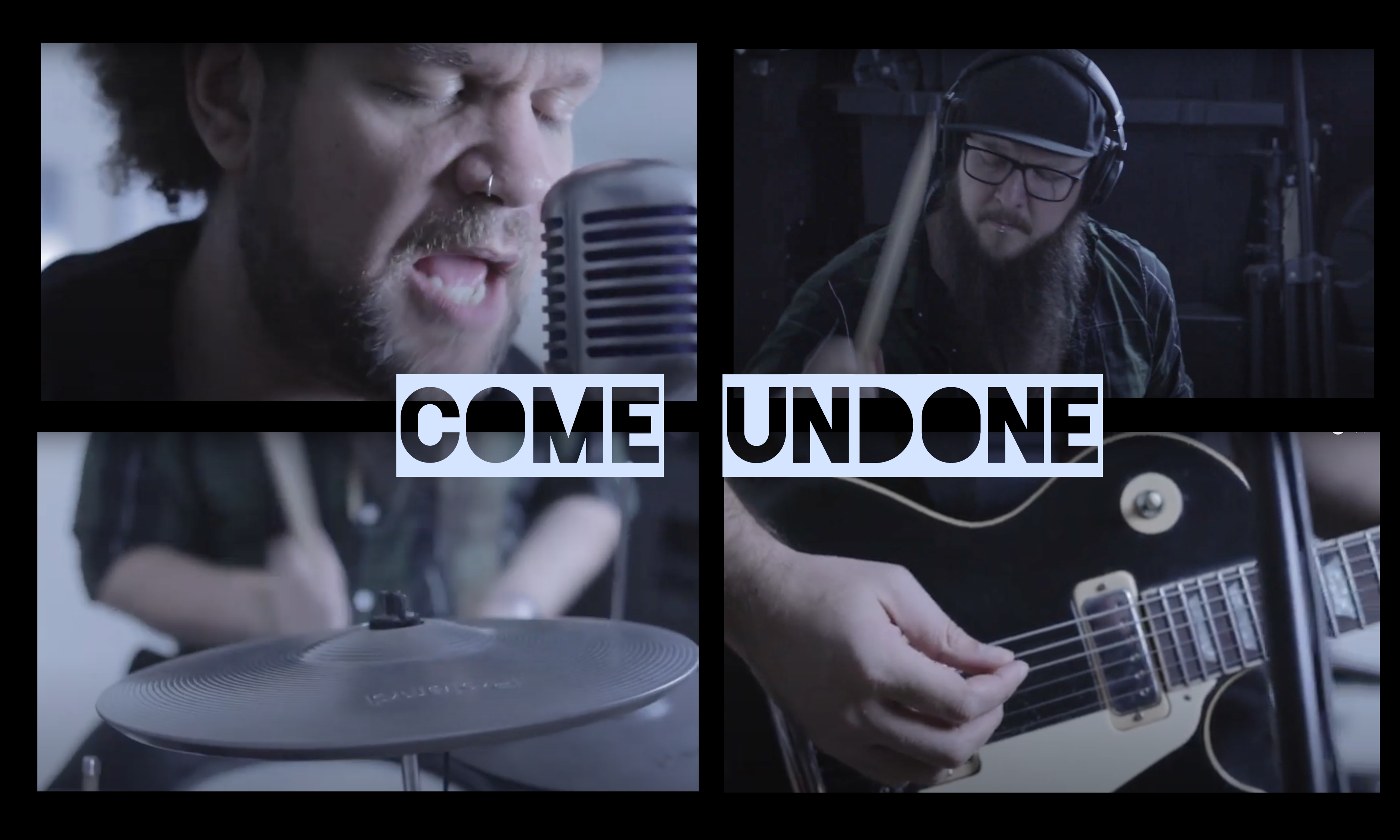 Hey RoshamFam!
We have some info on our next album as well as a brand new video release but first we want to give a quick shout out to our patrons on Patreon! Every month we release new versions of cover songs and our patrons help us decide which ones to do. Some of their suggestions even make it in to the live show! They get access to the songs 6 months before release and can watch all of our live online concerts on rewind. Support your favorite duo and help us write the show along side these awesome people!
Sherry S, Andy K, Bill H, James M, Jeff C, Nadia M, Elvin B, Steve B, Nancy B, Renee T & Phyllis F!
Available Now!
Our version on "Come Undone" is available today on YouTube! Thanks to our patron Nadia M for requesting it (even though we know Andy Hacked you ;) )! We had a lot of fun putting our spin on this one. We hope y'all enjoy it!
Coming February 2022...
We just wrapped our latest cover of Tom Petty's "Honey Bee." Thanks Renee T for suggesting this one. And you're right, that bass line is "HAWT!" Watch the trailer below!
The full version will be coming out on YouTube in February but you can watch it alongside a ton of other unreleased music videos this week on Patreon at patreon.com/roshambeaux
Got a request? Message us HERE or join us on Patreon and get your request in front of the line!
Existential Threat...
The rumors are true! We'll be releasing another full length studio album entitled, "Existential Threat," an album of tall tales, deep emotions and a summary of what life was like navigating 2020 as independent artists, this October! The album will include 10 brand new songs and will be available exclusively for download and CD preorder at roshambeaux.com
What's Up With Kyle...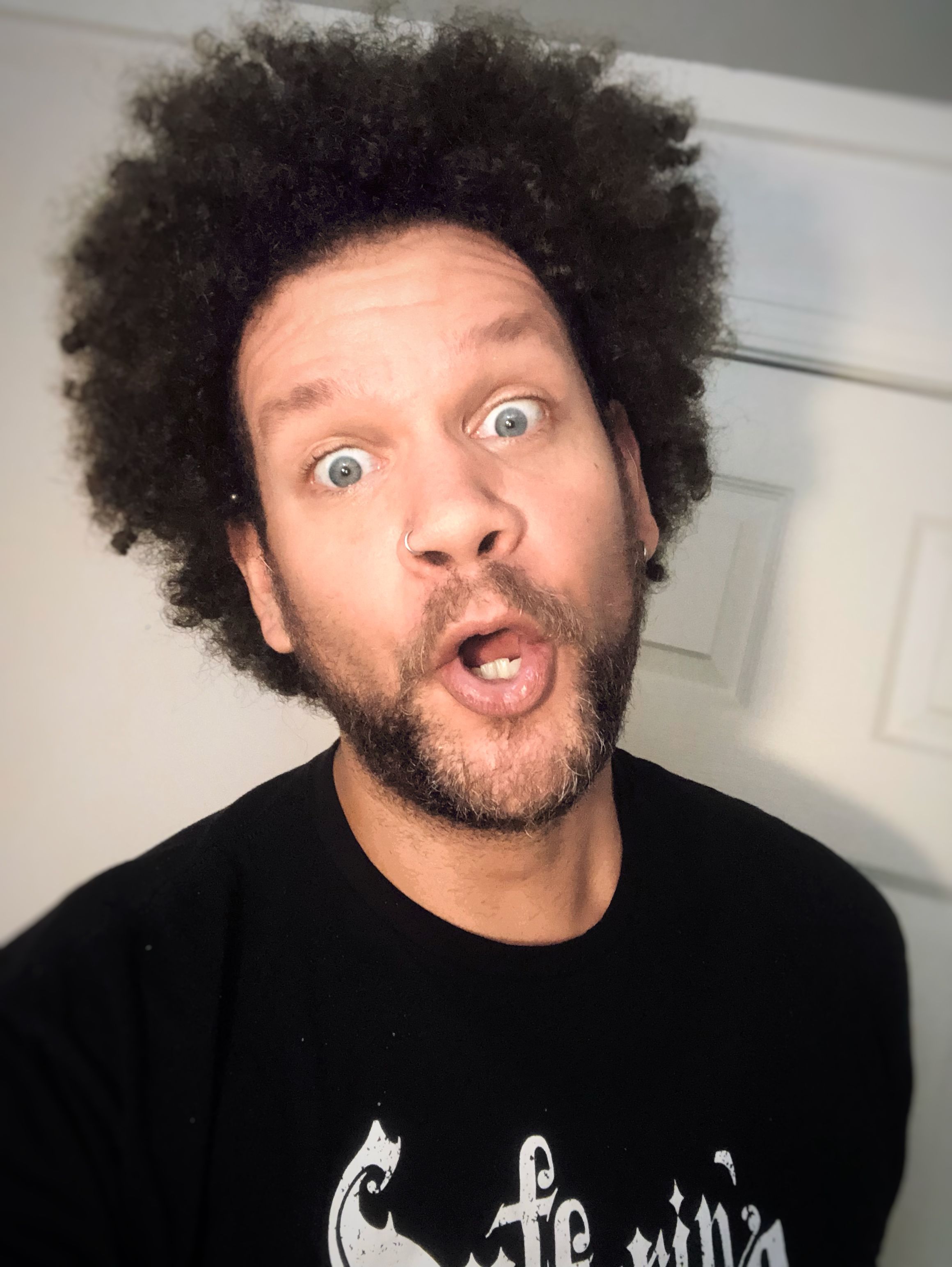 It was great getting to shoot our cover of Tom Petty's "Honey Bee." I wasn't really ever in to Tom Petty but hearing the song for the first time instantly made me want to take a stab at it. J showed me some of the footage edits and I think it's gonna be pretty cool! I'm really grateful for our supporters on Patreon, not only for helping us come up with content but helping us keep the lights on too!
This week, I'm working on the cover art for the next album which will serve as the thumbnail for the album download but eventually will be the CD cover art as well. J and I  had a lot of back and forth on the concept for it's design but I think we finally solidified something we're both really excited about. When we write songs, a lot of times we come up with characters, sets and plots to help us keep our creativity flowing. We always would laugh, moan and say stuff like, "Aw man, and no one's ever going to see that!" I think this album cover idea is a way to show some representations of those weird writing days. I'll put up some pieces on Patreon here soon, so y'all can see it. I'm really pumped!
-Kyle
What's Up With J...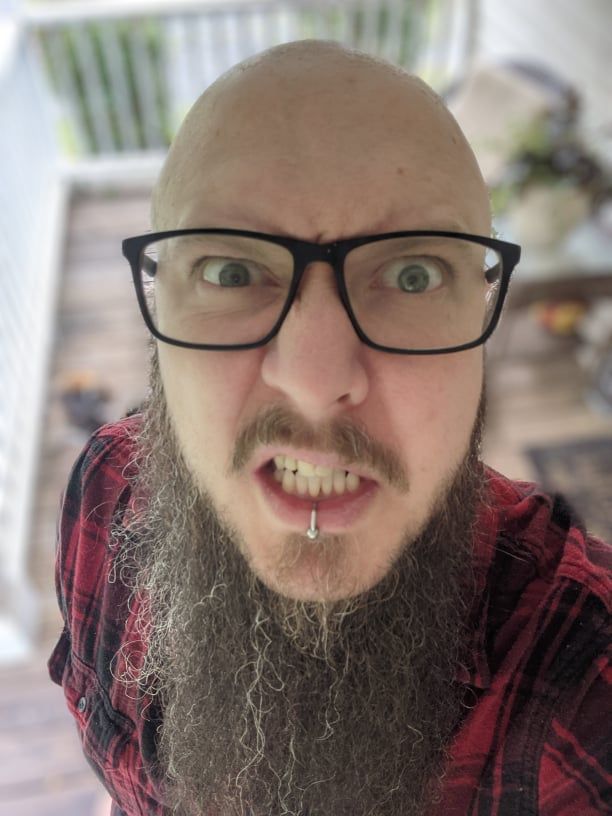 Here we are again another week gone. I've finally finished the new cover video for our patrons and it's time to get back to finishing this last track for our new record. It's one that truly hits home and honestly is a little scary to revisit. As a musician when you put so much of what you go through into the songs you play it's like you relive certain situations over and over again as you play them. Wether that be happy, sad, erotic, traumatic or whatever. In a way it can be therapeutic. But also, as some of you know, revisiting past traumas is also very scary and this one really hits me. I am looking forward to putting this one behind me and can't wait to share this new record with all of you. Kyle and I both have put our hearts and souls into it. It truly is our most "real" record we've done. With how things are going we seem to be right on schedule for an October release and as soon as we have a date we will let you know. As I'm working on getting all the music mixed and mastered Kyle and I sat down a week or so and finally came up with our cover art concept and he is working tirelessly to bring our ideas to life. If you're on Patreon we will be showing some of the pieces as they come together. We hope that you are looking forward to this record as much as we are. To those of you on Patreon I truly hope you enjoy the bizarre video we just put out for you. Much love. -J
Kyle & J Unplugged...
We have an acoustic show coming up this week. We've been calling them, "Kyle & J Unplugged," because it doesn't necessarily feel like a Roshambeaux show. However, they're a lot of fun and it reminds us of a time where all we played were unplugged shows. These shows are somewhat on the DL but you can get all the details by joining our Facebook Group RoshamFAM or by signing our mailing list. We won't ever spam you. We just write one email once a week letting you know what we're up to.
Get More Roshambeaux on YouTube!
This week we released a brand new music video on YouTube but there's a whole van load of Roshambeaux content waiting for you on YouTube! We always wanted to have our own little rabbit hole to go down on YouTube and we think we're pretty close!
Last Chance on Tank Tops!