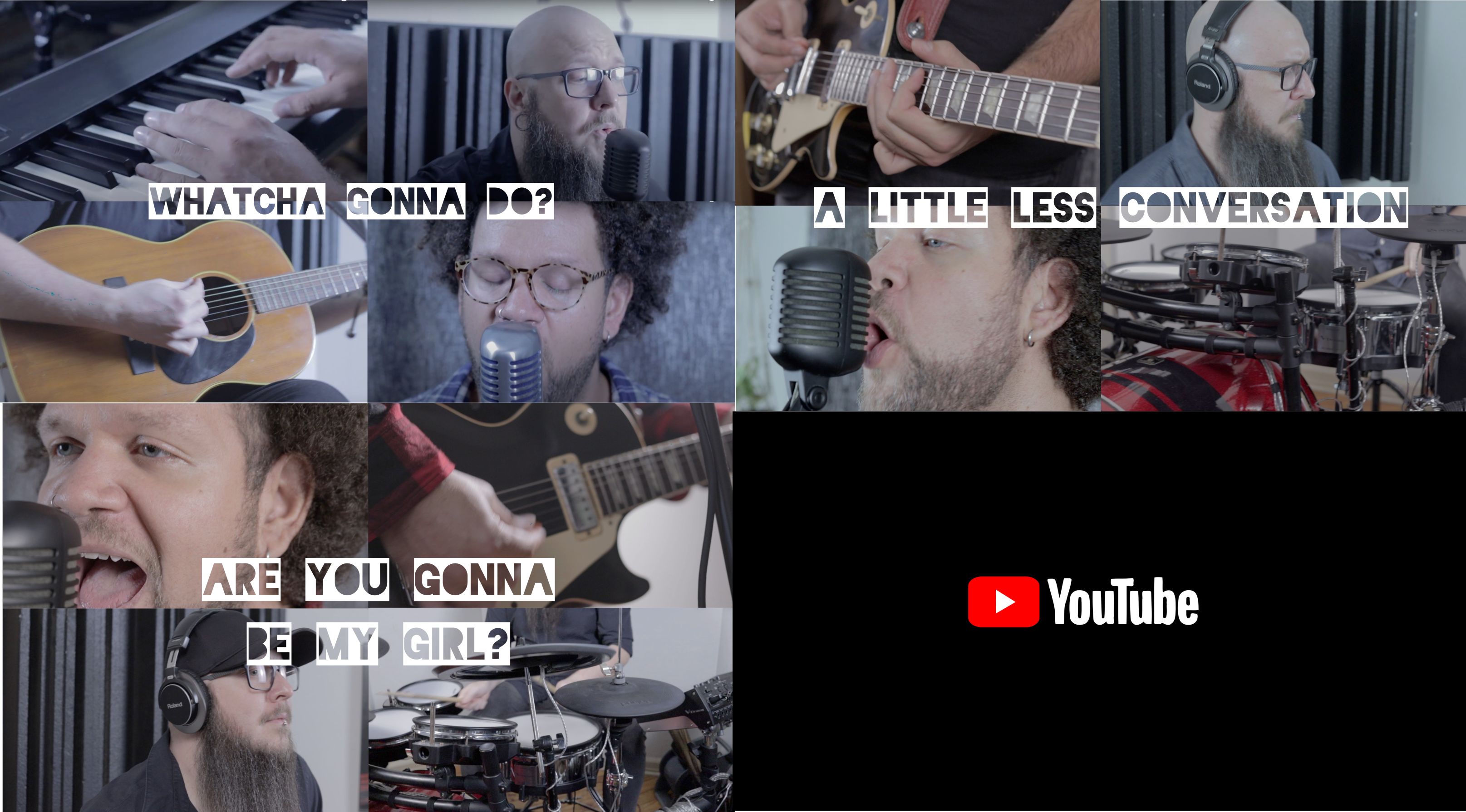 Hey RoshamFAM! 
We got a lot going on and a lot to show you but first, we want to take some time to thank our folks on Patreon. Your support on Patreon allows us to keep playing live shows, make music videos and produce our weekly podcast!
Thanks to: JT Villian, Christene W, Rachel E, Jeff C, Jimmy J, Sherry S, Andy K, Bill H, Phyllis F, Nadia M, Elvin B, Steve B, Nancy B & Renee T
If you like what we do and want to help us create, Patreon is the absolute best way to show us your support! Even $1 goes a long way and we have special perks just for helping out! Come see what we have for you at patreon.com/roshambeaux
Coming Out Next Month!
This months cover request is from Jeff C. We truly appreciate all the other requests that came in and may go back and pick from them in the future. There were so many good ones. We cant wait to hear what you guys think about this one and suggestions for the next one. We love you guys so much. We always think of that scene in Oceans 11 when we hear this song and it makes us feels like we're up to no good in a good way. Our version of "A little Less Conversation" comes out to YouTube next month but you can unlock it now along with about a dozen other unreleased titles at patreon.com/roshambeaux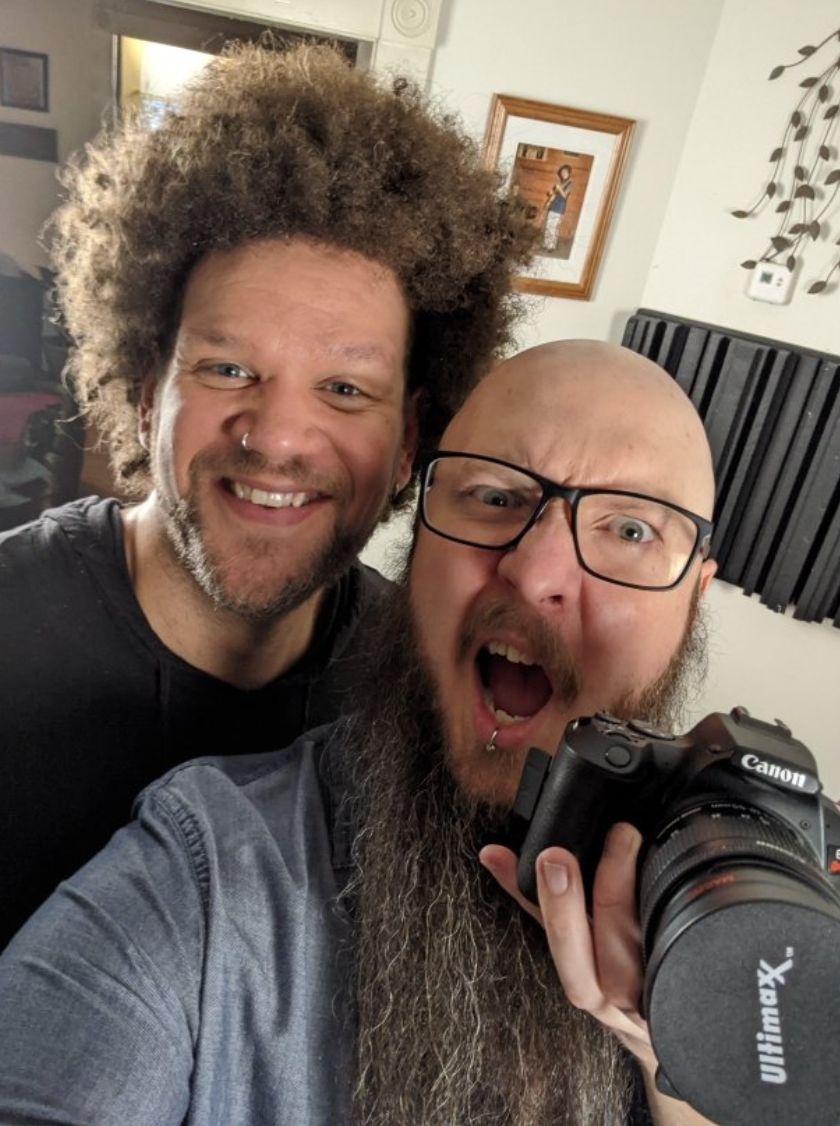 (Behind the scenes- Shooting "A Little Less Conversation December 2021)
Live Shows Announced!
This month was a little tough dealing with illness and injury. We're really bummed we had to cancel a few dates this month. HOWEVER, they're rescheduled for next month. We can't wait to see you!
SAT 07/23/22 in Dahlonega, GA @ Shenanigans (Unplugged)
FRI 07/29/22 in Hiawassee, GA @ Hiawassee Brew
Get details at roshambeauxmusic.com/tour-dates We're working on adding a few more dates so be sure to check the Tour Page over the summer.
Just Added To Patreon!
We just dropped this trailer to YouTube this week but you can watch the full performance music video at patreon.com/roshambeaux right now along with about a dozen other fan requested unreleased covers.
Just Added To YouTube!
Watch our full performance video of our chilled out version of "Are You Gonna Be my Girl" requested by Nancy B. Don't forget to subscribe to our channel after you watch it so you know when the next one drops!
What's Up With J...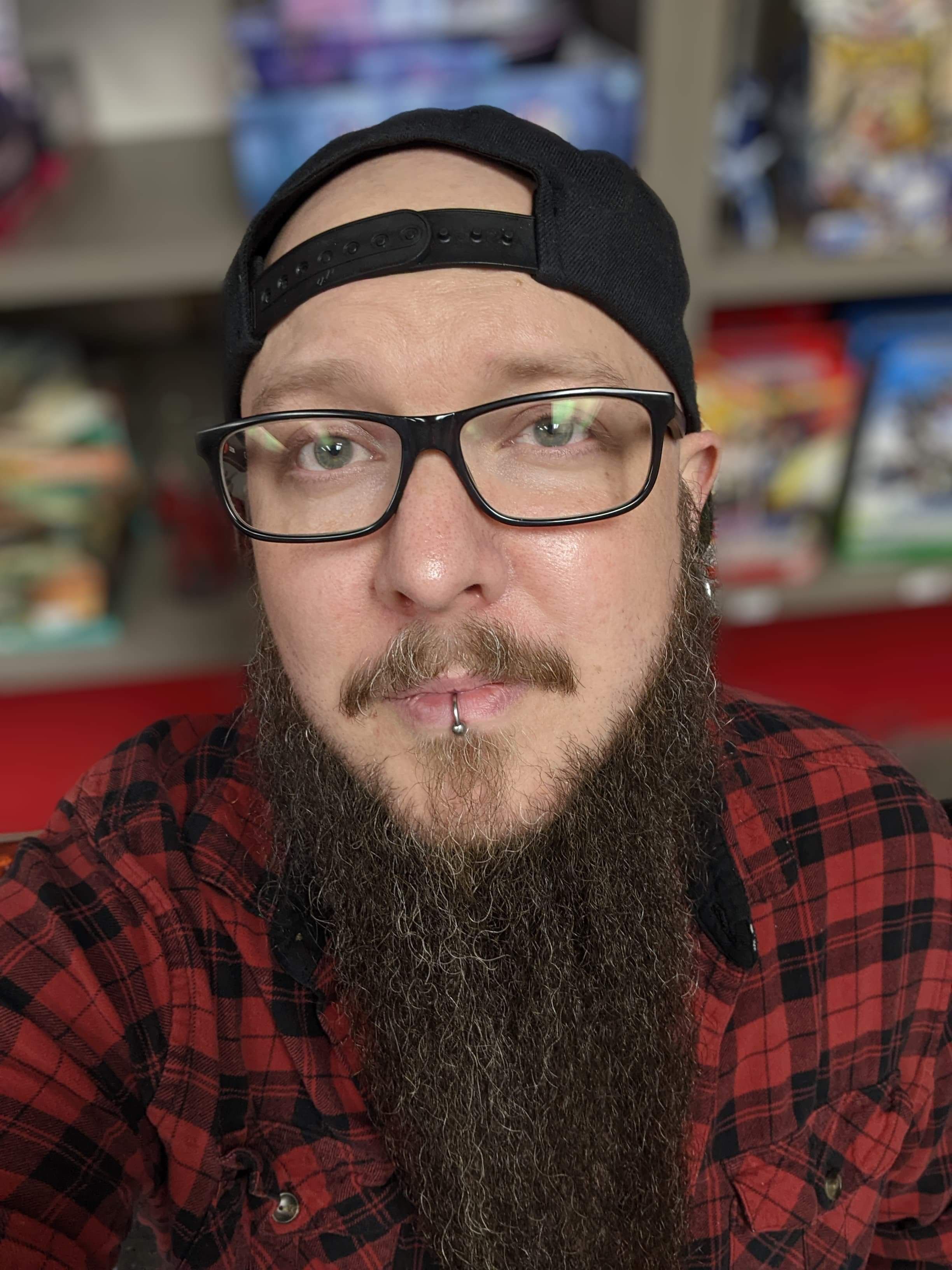 Anybody else out there feel like the days and weeks are running together? Time seems to have a choke hold on me this week. I've been dealing with some stressful stuff for the past month or so and trying to stay afloat. It's not always easy to find gratitude in stressful situations. Sometimes the truth is hard to find. I have faith that I'll be able to find a way through the muck though. Things I know: I love being able to create music and share it with all of you, I love being able to help build and grow a gaming business with my brother, I love all the positive people I share these experiences with, I have the bestest friend in the world, I have the most amazing son in the universe, and all of you that read these every week....I love you very much. 
-J
What's Up With Kyle...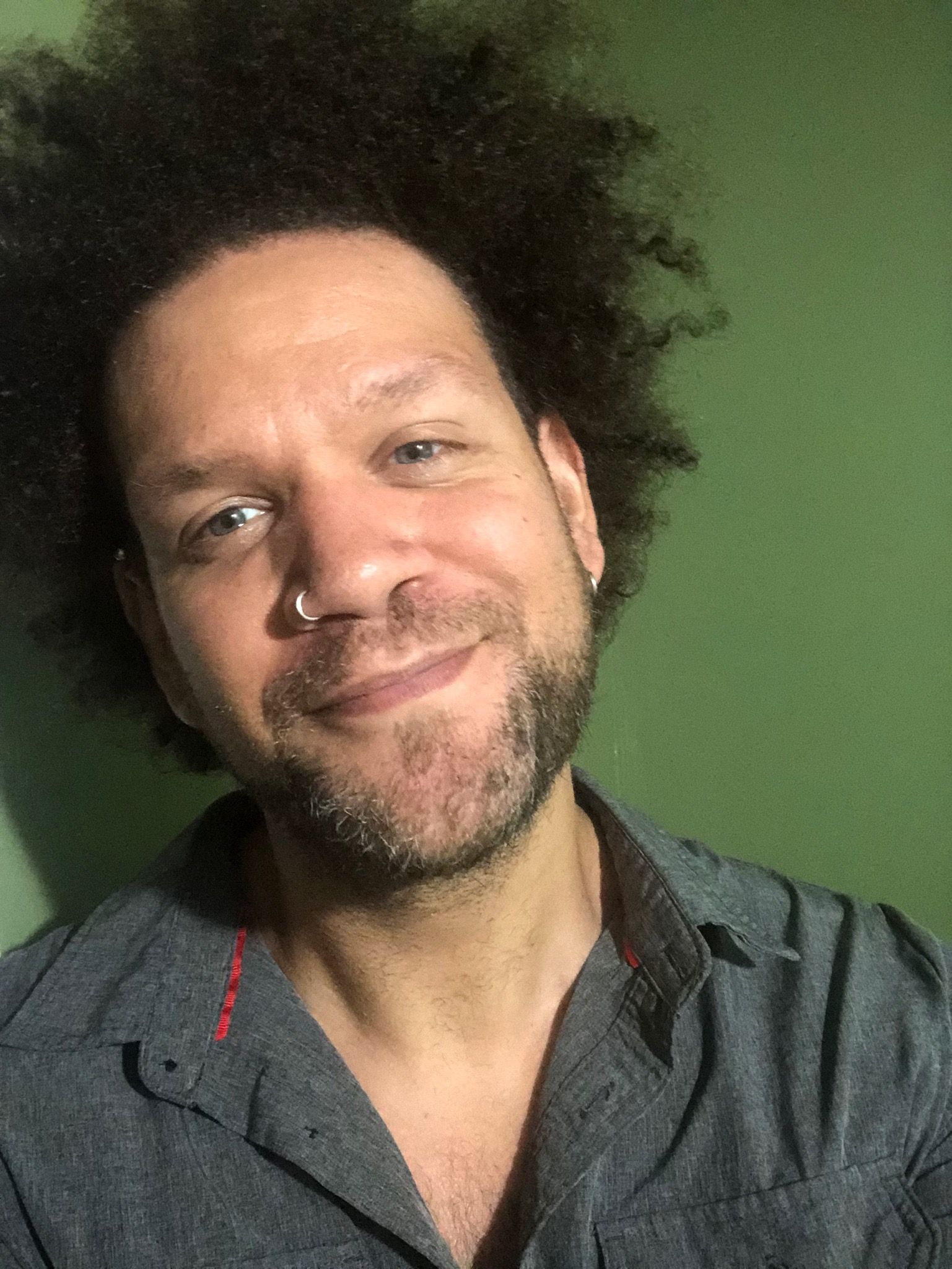 Thanks to everybody that reached out to me last week! I took your advice and "Got Well Soon!" Last week, I injured my back working on a project that required hand mixing about 6,160 lbs of concrete resulting in a herniated disc in my L4 vertebrae. If you've had an injury like that you know what it's like. It's enough pain to get philosophical.I've since been to the doctor and as I'm writing this getting ready for a therapy massage but it looks like I made it out with any significant or long term damage.
Personally, when I get sick or injured I struggle with self worth. I feel useless and disappointing. I think the reason a lot of us feel that way is because by nature we're supposed to create things. When we're debilitated, we robbed of that opportunity. It's an empty, bitter and depressing feeling to accompany your pain.
The day it happened, pretty much the only thing that felt good was lying on the floor of my living room (a scene I remember my Dad creating when he had a similar injury). The dog came over and licked my face and lied down next me. As I lied there, I asked myself "How can I create something when all I can do is lie on the floor?"
I looked up at the under-workings of a coffee table I'd restored a few years before, I noticed a measuring tape, an old envelope from the utility bill and a carpenter pencil just within reach. So i took the opportunity, already being perfectly positioned, to get the dimensions and hidden pieces I never think about when I look at the top side of our coffee table and feel useful.
I love this coffee table. If something ever happened to it, I'd want to build one just like it. If it wasn't for this injury, I might have been lost in that unlikely event. There are a lot of philosophies and religions that say something similar to this but this is how I say it so it's real for me: "When things are tough, The Desire to Create is there for you." A little time and therapy are most likely the main reasons I'm pretty much healed up but nothing dulled the pain like laying on my back, figuring out how to remake that table I've come to be so fond of.
I hope when things are tough you remember The Desire to Create is there for you (even if it's just creating a peaceful moment with your dog).
-Kyle
Tune In Thursday!
We're back with our weekly live interactive podcast "Van Philosophy," a podcast modeled after what actually goes on in the van after a show. This week we're back with another creepy true crime story. Come listen and comment in the live chat. Tune in live this Thursday 06/30/22 @ 7pm EST at https://www.youtube.com/roshambeaux
Merch!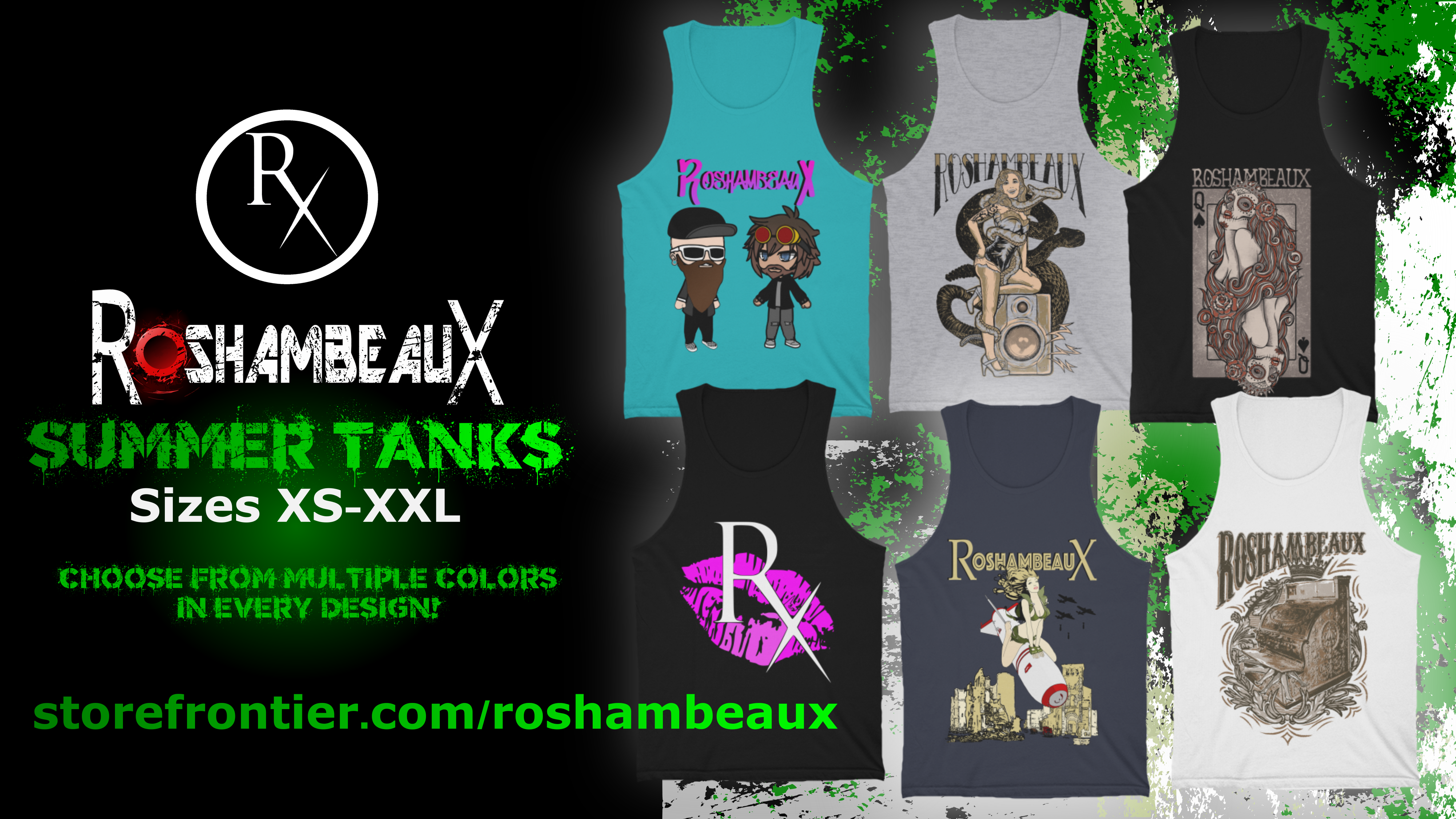 Show your guns with some Roshambeaux threads at https://storefrontier.com/roshambeaux our official apparel store! If you're looking for music or some of J's handmade jewelry visit our shop page at www.roshambeauxmusic.com/shop