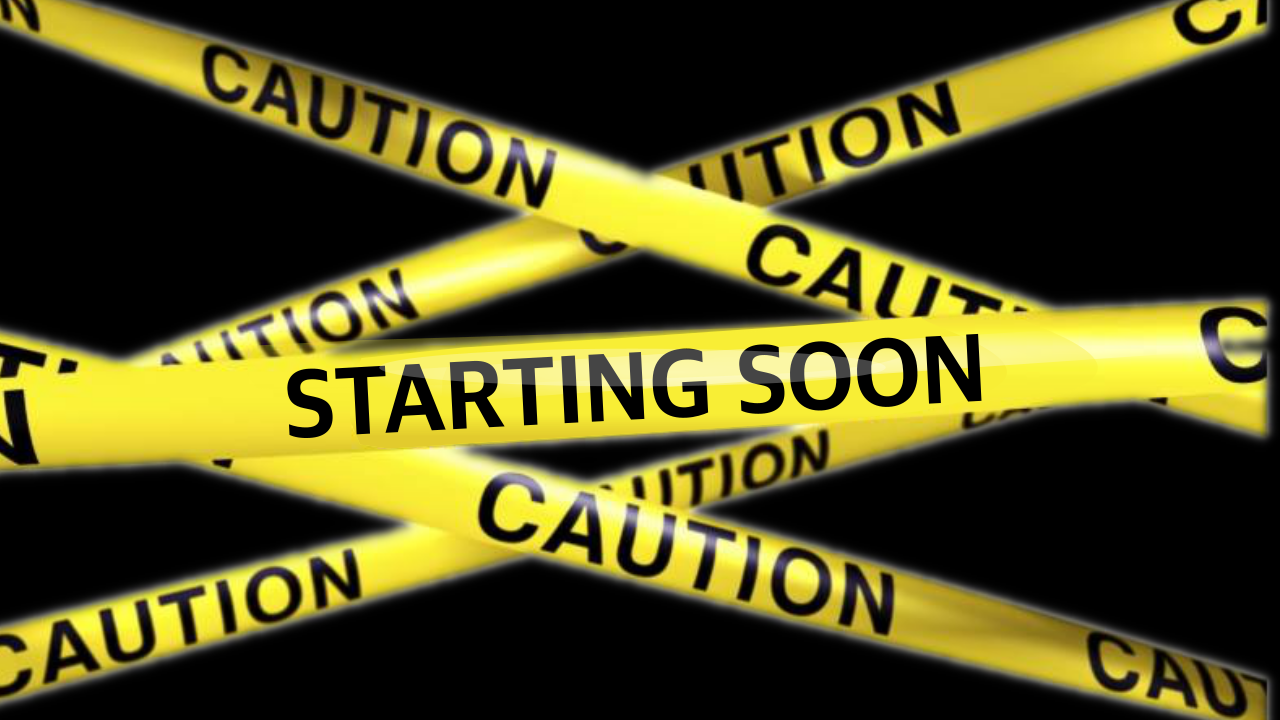 Hey RoshamFAM!
We're really excited for this week's listen party but first we want to say thanks to our patrons on Patreon! Each month we learn, reimagine and release a new cover song and our patrons help us decide which songs to learn. It's a lot of fun and your support helps us keep making music.
Thanks to: Steve B,  Renee T, Rachel E, Nancy B, Nadia M, Jimmy J, Jeff C, Elvin B, Andy K & Phyllis F!
You can join in on the creative process on Patreon HERE
Existential Threat!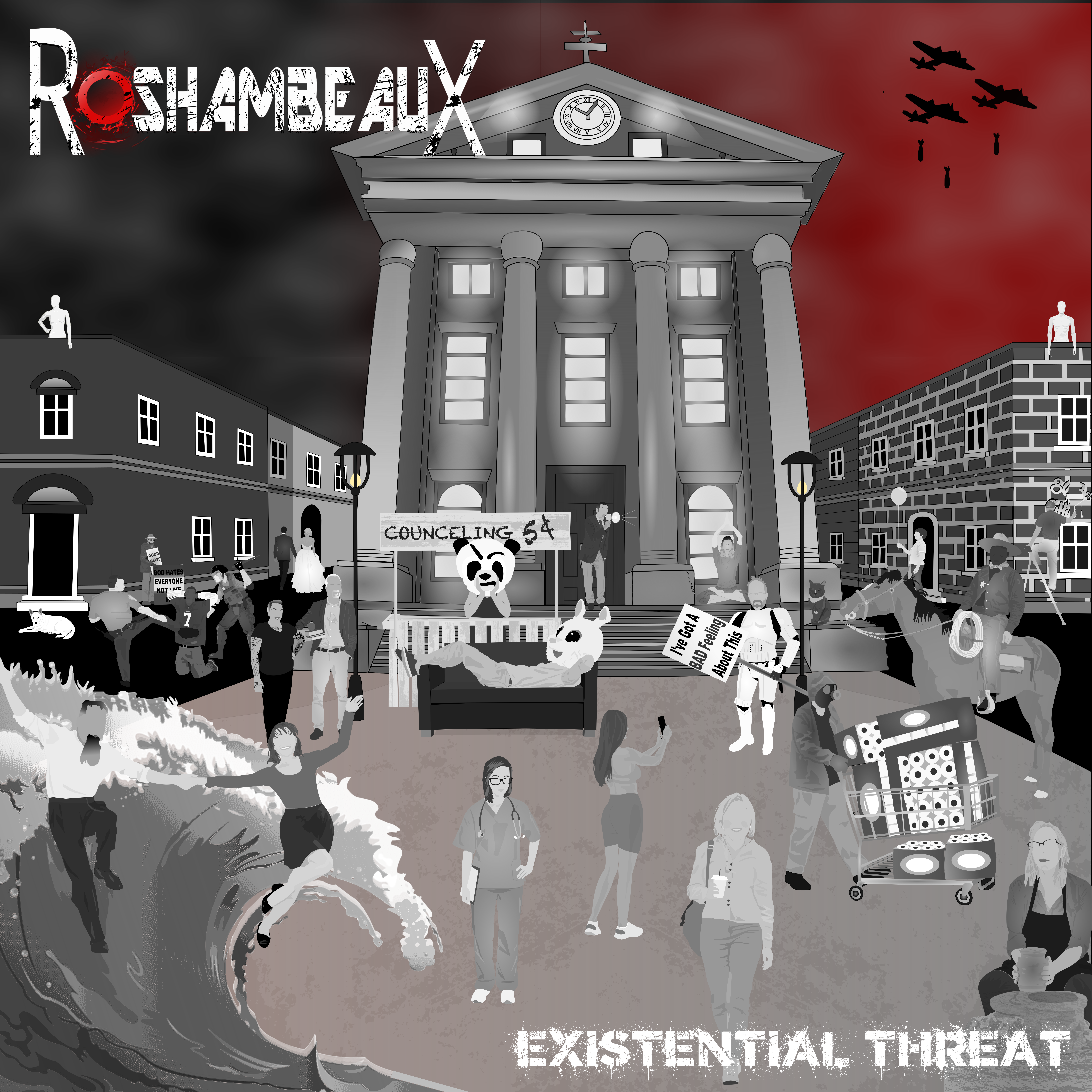 We released our latest album on Sunday! Thanks so much to everyone on Patreon for helping us test everything out the week before! If you haven't gotten your copy yet, you can at roshambeaux.com
We're really proud of how the album turned out! We can't wait for you to hear it!
Live Listen Party on YouTube!
We're hosting a live "listen to the album and talk about stuff" party on YouTube on Thursday 11/04/21 at 7pm/EST. We definitely want you there! Come hang out and chat with us as we review the new record almost two years in the making!
Subscribe To Roshambeaux on YouTube


What's Up With J...
Hope you had a happy Halloween! It was a big one for us part of the RoshamFam. This week I've been working on a short promo video for the new album. Hopefully by the time you read this you may have seen it already. Also setting up our streaming software for the listening party This week. I'm pretty excited to be doing something like that with you guys. With the new album finally released I'm blown away by the response we've received from all of you. It means so much to me that all of you are out there finally able to listen to our new songs and are embracing what we've poured our hearts and souls into. I've said it before but I feel this is truly our best work yet. From the art Kyle put together, our collaborative song writing, to the final mixes and masters. We are both so proud and I'm so glad that those of you who picked it up are enjoying it and sharing your kind words with us. We couldn't have done it without you. And as always to those of you who read this....I love you very much. -J
What's Up With Kyle...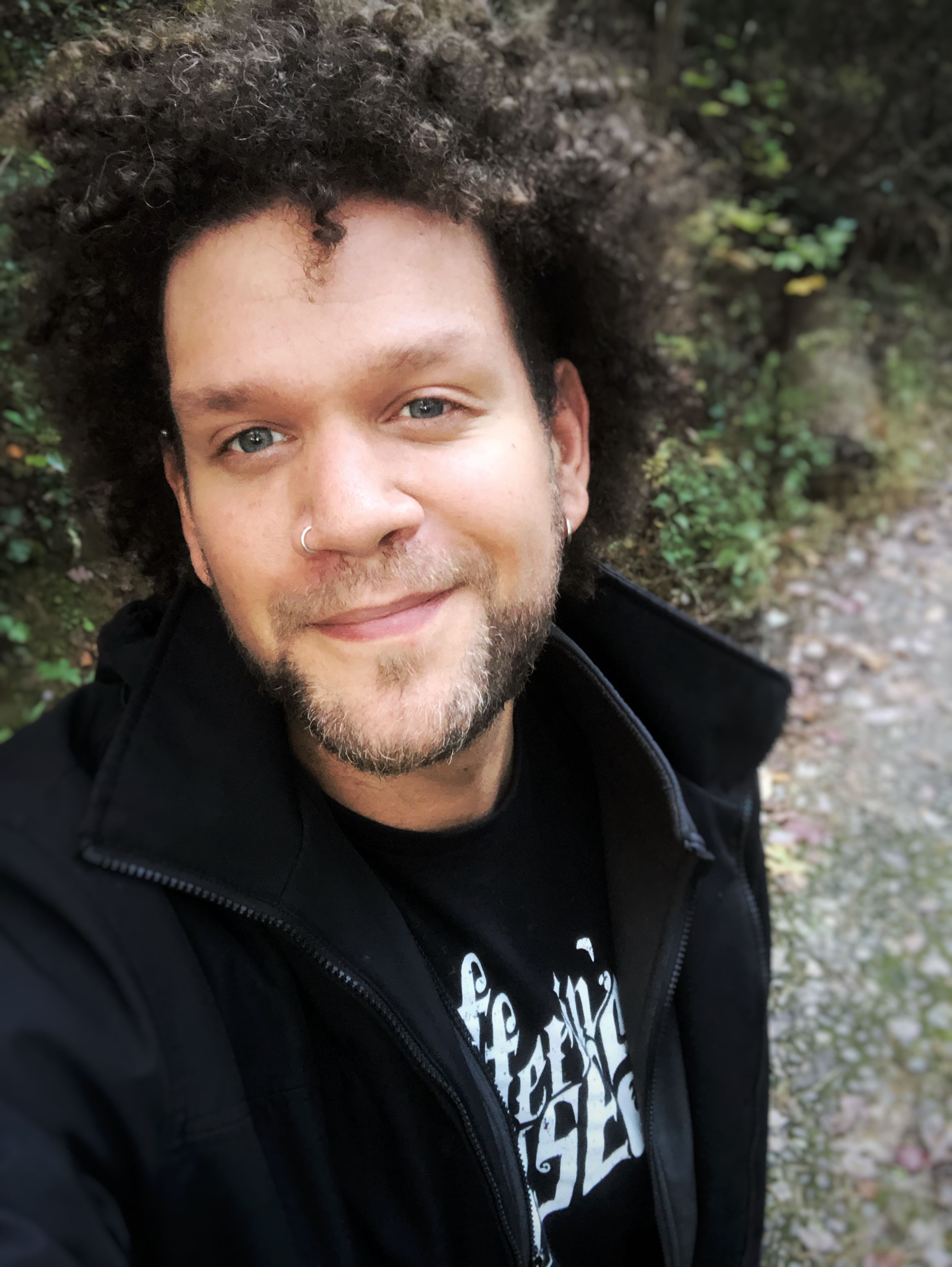 It feels so good to have the new album out! J and I worked really hard on it. I'm so grateful for the response it's getting and to everyone that's already gotten their copy. I can say without a sliver of doubt, it's the best thing I've worked on.
This week I'm working on a few additional art concepts that will be included in the hard copy release and really enjoying my time outdoors. I always think Georgia is beautiful but this time of year, it's like someone turned up the vibrance and contrast knobs. I wasn't born here but I think I'd like to die here. And I don't feel weird saying it. I'm really looking forward to hanging out with everyone at the live listen party this week. If you haven't gotten an invite, I promise we're not ignoring you. You can tune in on our website or on YouTube (send us a message if you need a link). A lot of emotion went in to making this album and I'm excited to get to talk about it.
-Kyle
New Merch!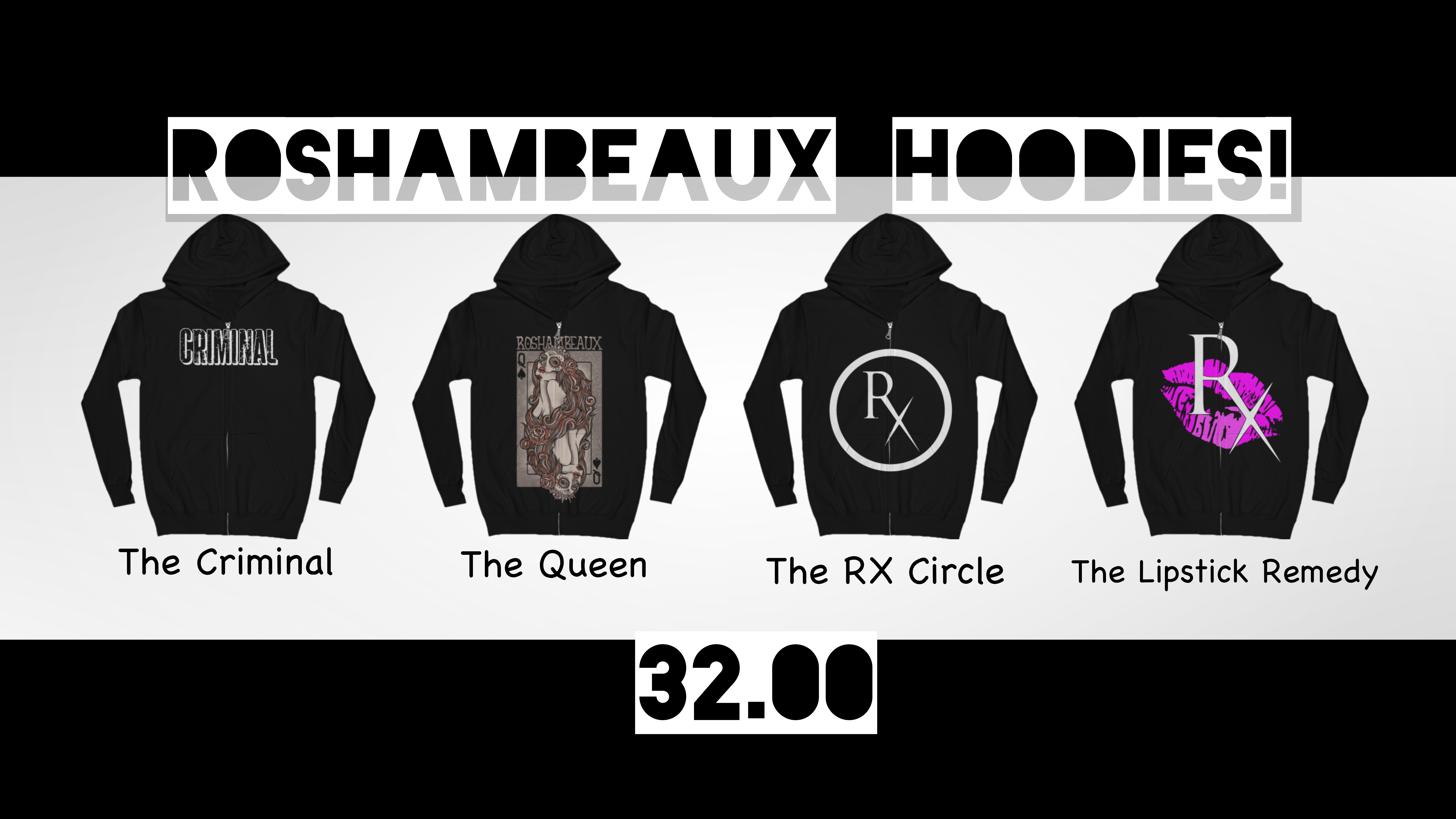 Guuuuurrrrlllll! It's getting cold outside. While cuddling up with a sweet, charming, good-looking, talented, funny and all around great (musician) person is the BEST way to keep warm, we think this is your second best option.

.

Watch More on YouTube...