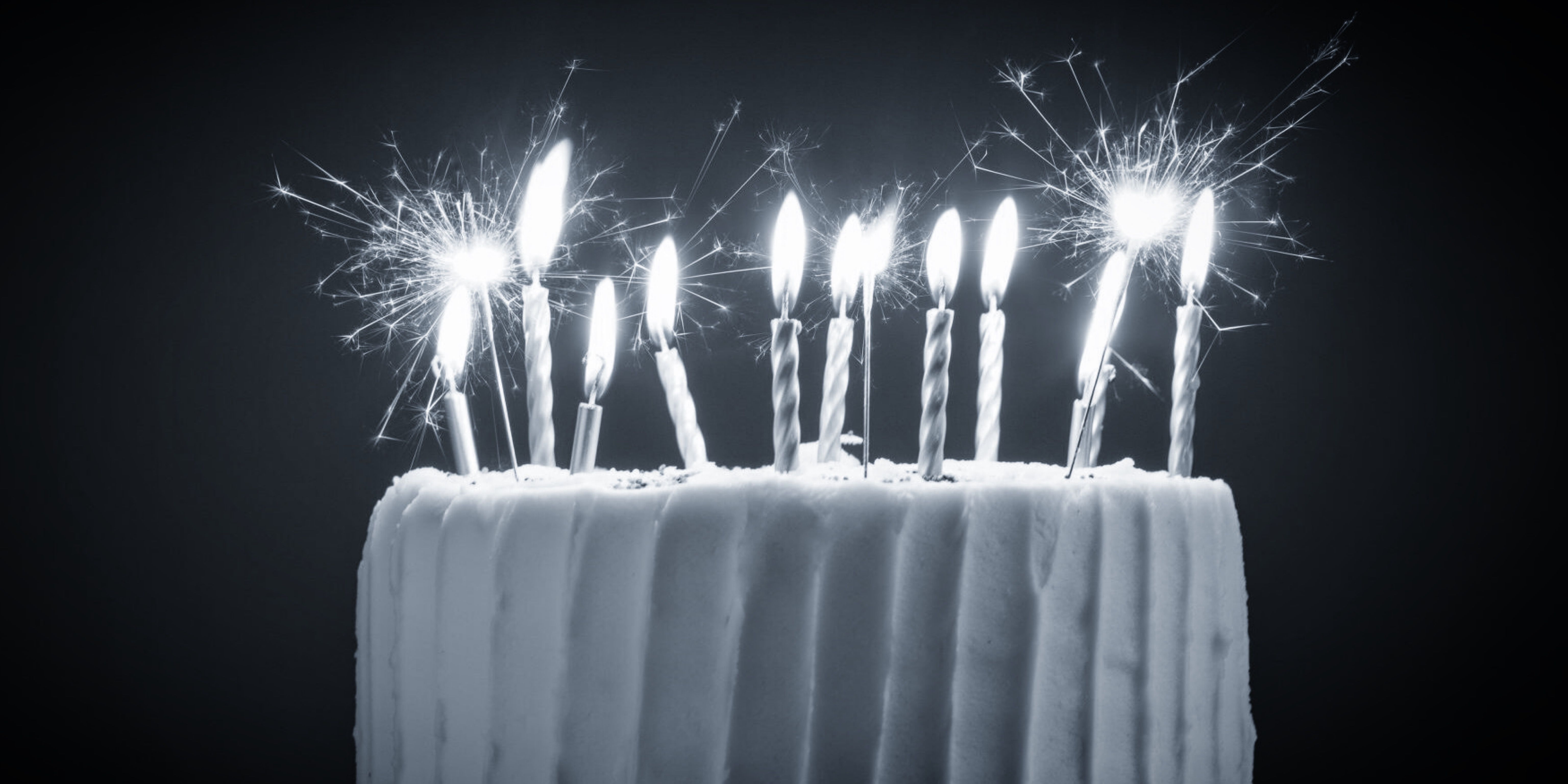 Hey RoshamFAM!
This is our 100th Blog! We started Van Philosophy a little over 2 years ago to keep everyone at home updated while we were out on the road. It's turned into a lot of things since then especially when the pandemic hit but still at its heart it's just a way to let you know what ya boys are up to each week. You can check out all of our entries at www.roshambeauxmusic.com/van-philosophy and watch the live video versions of Van Philosophy (or VLOGS, if you will) on our YouTube Channel.
Before we get into it, we wanna give a quick shout out to our patrons on Patreon. In case you didn't know, these people donate every month to help us keep making music. We don't know what we'd do without them. Every month we release a music video based on songs they request as well as some bonus behind the scenes content and even block out some time to chat. 
Thanks: Steve B, Nancy B, Elvin B, Renee T, Bill H, Jeff C, Nadia M, Sherry S & Andy K!
If you'd like to be a part of helping us make the music you can join us at www.patreon.com/roshambeaux 
What's Up With J...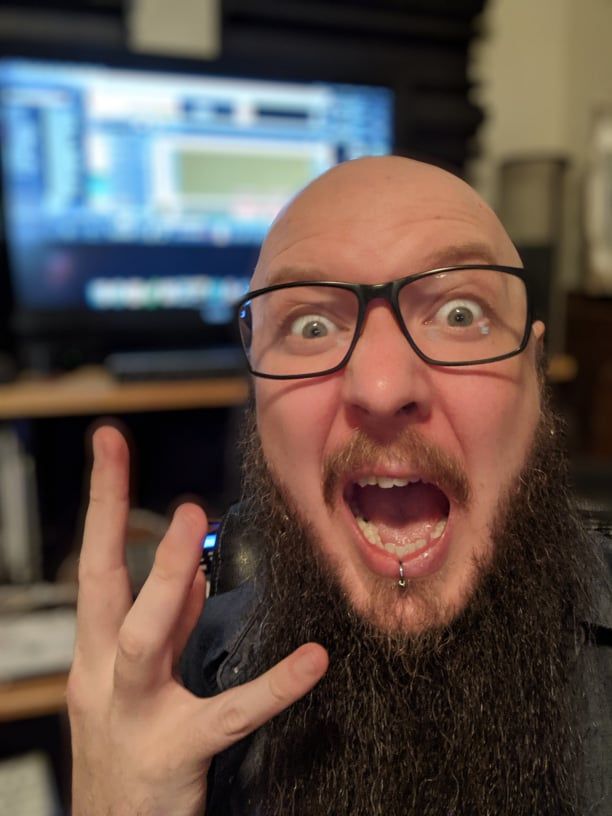 What a string of bad luck. First, Covid a few weeks ago then I get attacked by fire ants...lol. I'm so sorry we had to cancel the stream. All of a sudden, I started feeling like a wad of butts. It turns out the venom of soldier fire ants is pretty intense. But hey, on the upside the last song of the album is looking like I'll have it finished mixed by next week. Throughout working on it, something kept seeming like it was missing. I tried everything. It turns out I needed more Kyle magic. I told him what I was hearing. He tracked something's at home and he sent me exactly what it needed. He really did an amazing job at capturing the essence of the song. I am so grateful to have such a wonderful partner and best friend to write music with and take on this journey. I've been in lots of bands over the years but collaboration has never been so fluid. Ideas and concepts have never been so mutually understood. I truly am grateful. And I'll say it again....I can't wait to show you guys all our hard work. Also glad to say I'm feeling much better. Basically took a day and a half Benadryl nap...lol. I'm sitting here working on the new song and....I don't know man....it's just really coming together and this new record is truly gonna be the best thing we've done. Hands down. To anyone who reads this....I am super grateful for you and love you so much! -J
What's Up With Kyle...
Hey guys!  This week I'm brushing up on guitar solos. We have a few shows coming up this month. This song Poison Well off our last album After Math is about feeling trapped in an unhealthy cycle. Some one asked me a little while back why we right such sad music. Honestly, it's because a lot of people are sad and we know what that feels like. My mom always told me when someone is said you should be sad with them. I became a musician because I wanted to make people happy but I've realized that you really can't make anyone be anything. You can just be there for them. I'm not sure what your unhealthy cycle is but I hope you're able to find a way out of it. Until then... I know what it's like. This song is for you.
Other than that, I got a few additional tracks over to J for the last song on the upcoming record. He'd been wrapping his head around what it needed to feel finished for awhile and sent me a message on what he thought. I'm glad he came up with the additional ideas because the new tracks really help it feel like it's complete. We had to cancel our stream last week because J got bit by literally, a whole nest of fire ants. He was gonna power though it (which I'm kind of in awe of) but it was definitely the right call postponing. I'm really excited for y'all to hear the new album! Just a few weeks away!
-Kyle
Listen to Poison Well by Roshambeaux at: https://www.youtube.com/watch?v=wG8mb1inkWQ
New Hoodies!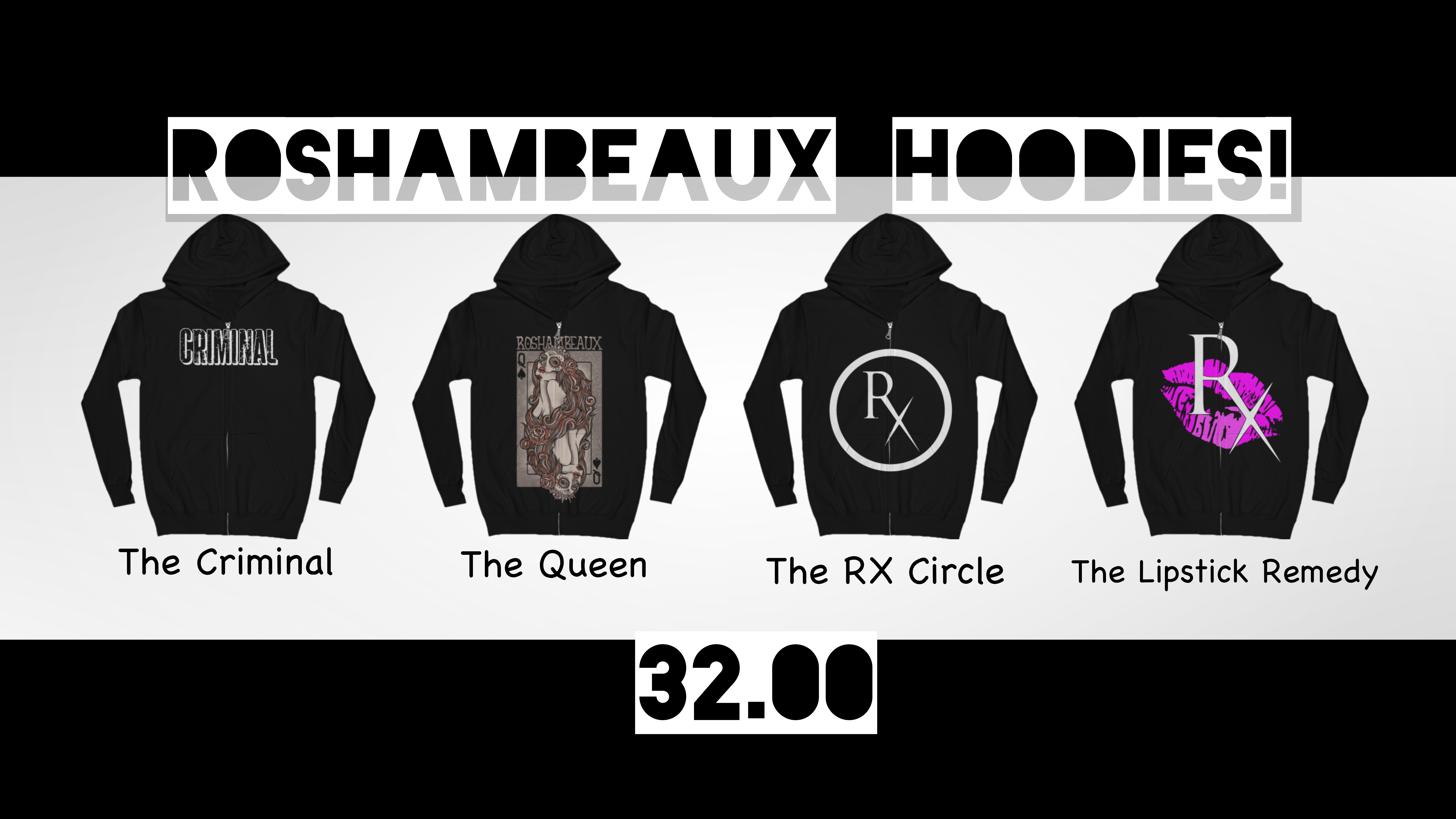 Listen on Spotify!
Watch More On YouTube!