Hey RoshamFAM!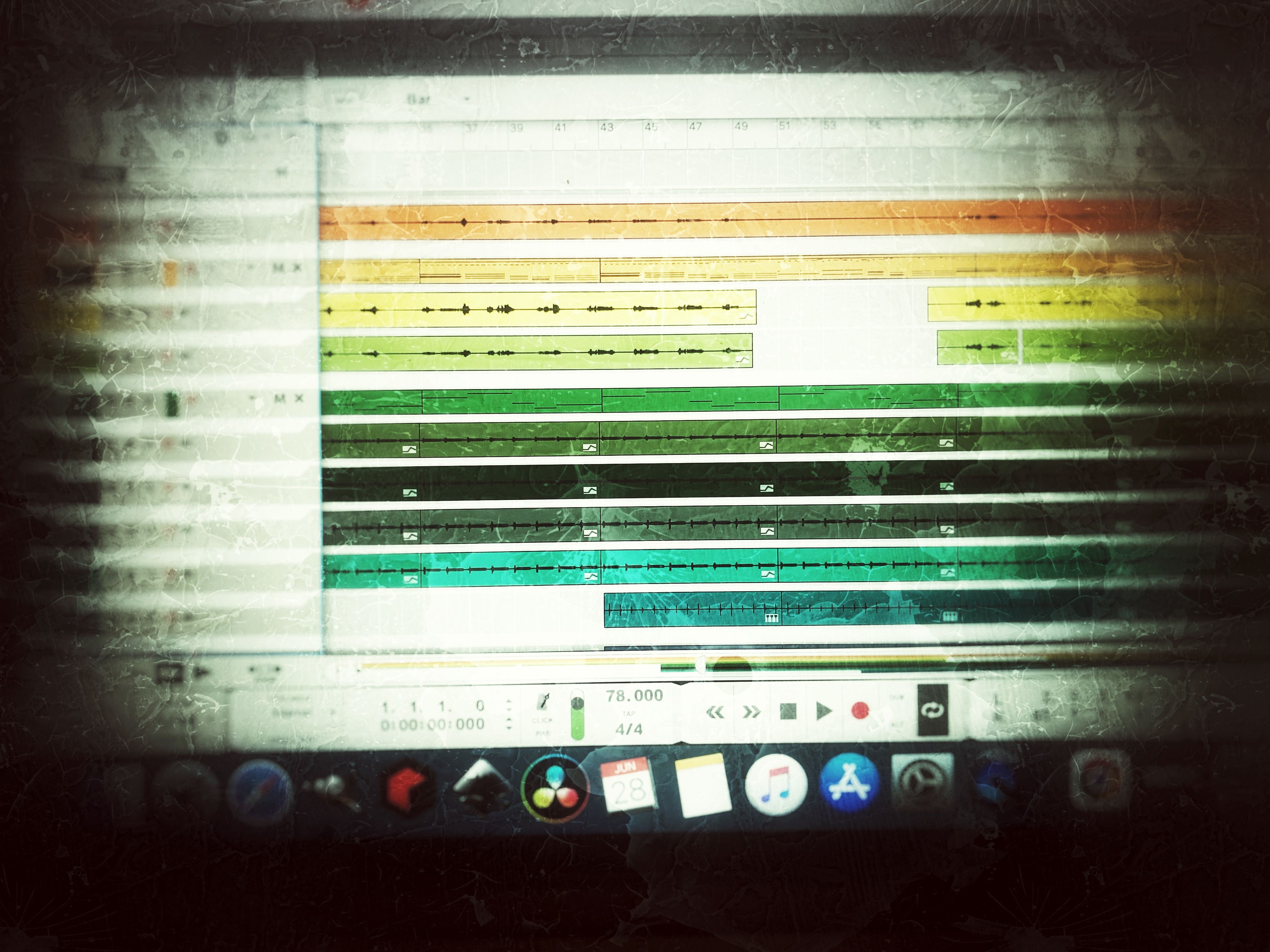 We have even more music dropping this month in addition to the new album we've released! Before we get into it, we want to give a quick shout out to our Patrons on Patreon. Through our Patrons monthly support, we're able to keep making music. Every month our Patrons give us suggestions on a new song to learn, reimagine, produce and record. It's a lot of fun and some of them make it in to the live show. If you've ever thought of a song you that you'd like to hear our spin on, consider joining Patreon HERE. It's a great community and you'll also be supporting your favorite rocktronic duo!
Thanks: Renee T, Nancy B, Steve B, Elvin B, Nadia M, Jeff C, Bill H, Andy K, Sherry S, Jimmy J, Rachel E and Phyllis F!
Thanks so much for keeping us going and writing in with your ideas! You truly are creators alongside us.
Existential Threat!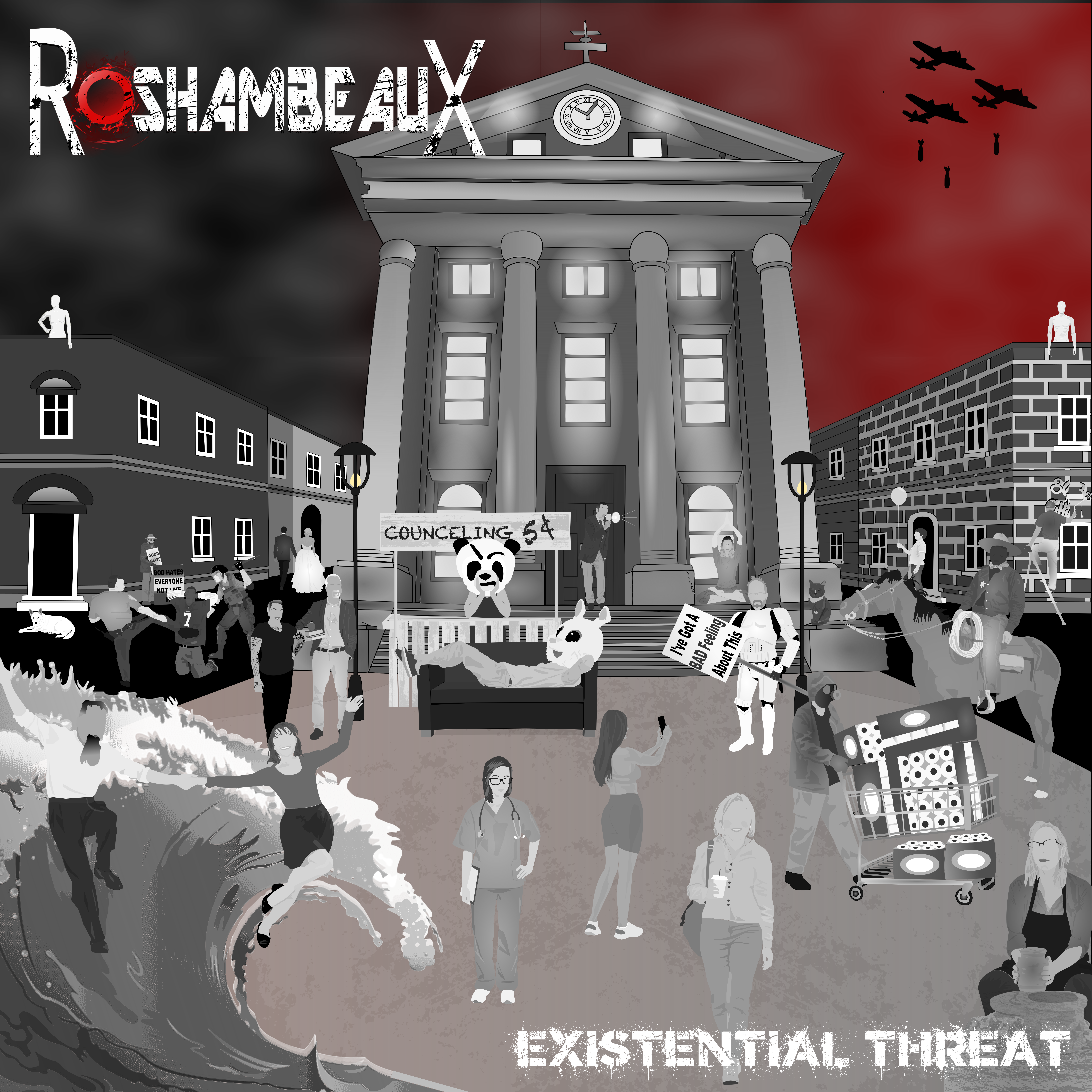 If you haven't heard, we released a brand new studio album entitled "Existential Threat," last week. It's available for download and CD preorder at roshambeaux.com.
Upcoming Shows!
We have upcoming shows this month in Helen and Dahlonega, GA. Both shows are free and you can get the details at roshambeauxmusic.com/tour-dates
SAT 11/20 Helen, GA @ Cowboys and Angels
All ages, outdoors, 6pm-10pm
SAT 11/27 Dahlonega, GA @ Shenanigans Irish Pub
All ages, outdoors, unplugged 6:30-9:30pm
Even MORE Music Being Released This Month!
Every month, with the help of our Patreon Fam, we release a new performance video of songs they suggest we learn. Next week, we're releasing our version of "Those Shoes," by The Eagles. While we're both pretty into classic rock, we hadn't heard this song until Renee T suggested it. She really picked a cool one! Thanks so much Renee! You're right, that bass is HAWT! Watch the trailer below and be sure to subscribe to our YouTube Channel so you don't miss when it drops!
Last week...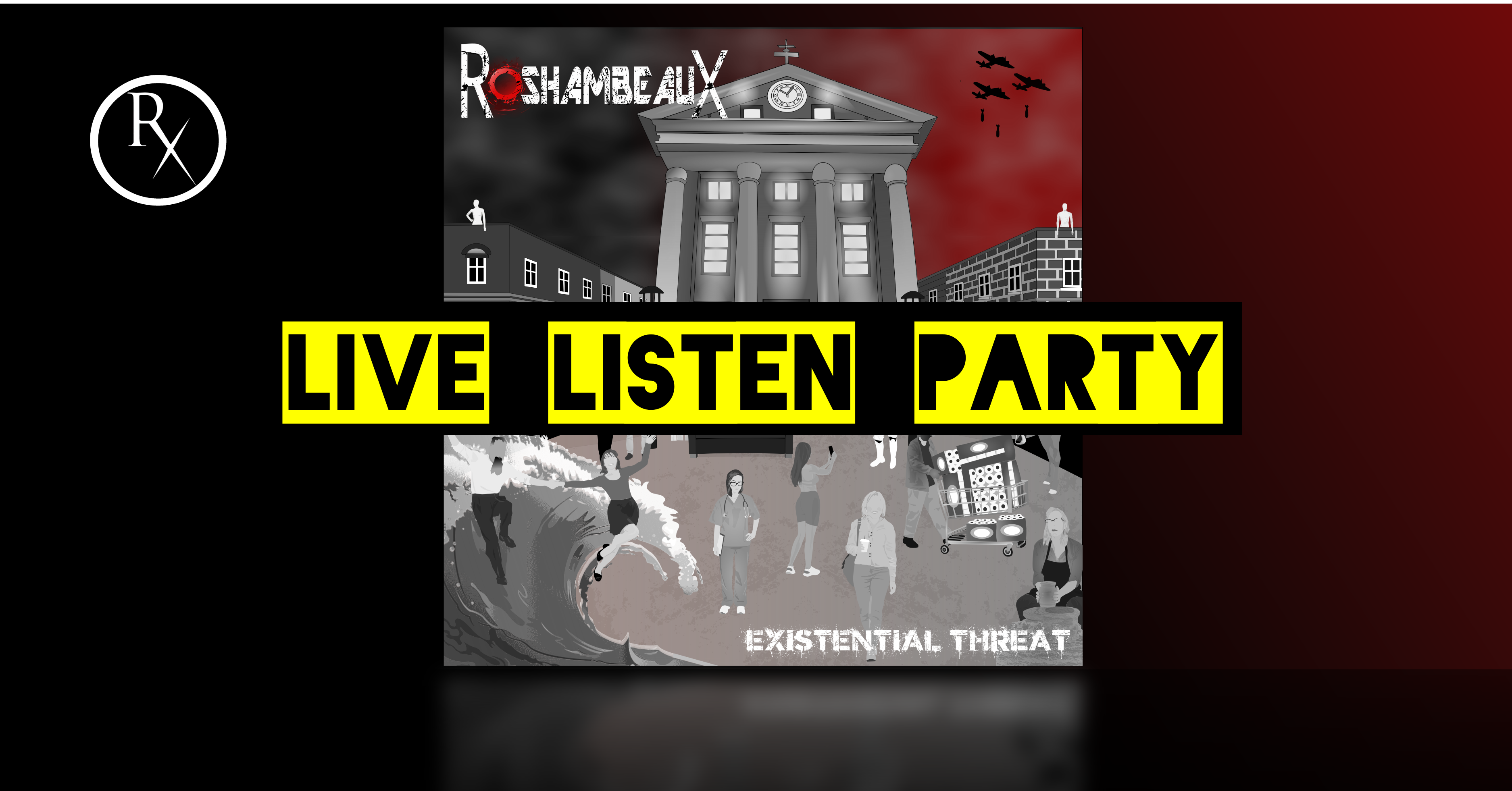 We did a live album listen party on YouTube for our new album, "Existential Threat." It was a lot of fun getting to hang out with y'all and chat about what it was like writing and recording it. The stream is no longer available on YouTube but you can rewatch it alongside all of our livestreams on Patreon.
This Week...
The requests are in for the next song on Patreon. We'll be releasing it late spring/early summer but our Patrons will have it this month. We'd taken a little break from monthly covers while we're were getting the final details of the album finished but we're excited to be back at it! The song we're working on now we've always enjoyed but we decided to go a totally different direction with it. We can't wait to release this to Patreon this month! If you don't wanna wait or have always had a song in mind you'd like to hear us do, join Patreon HERE!
This Thursday...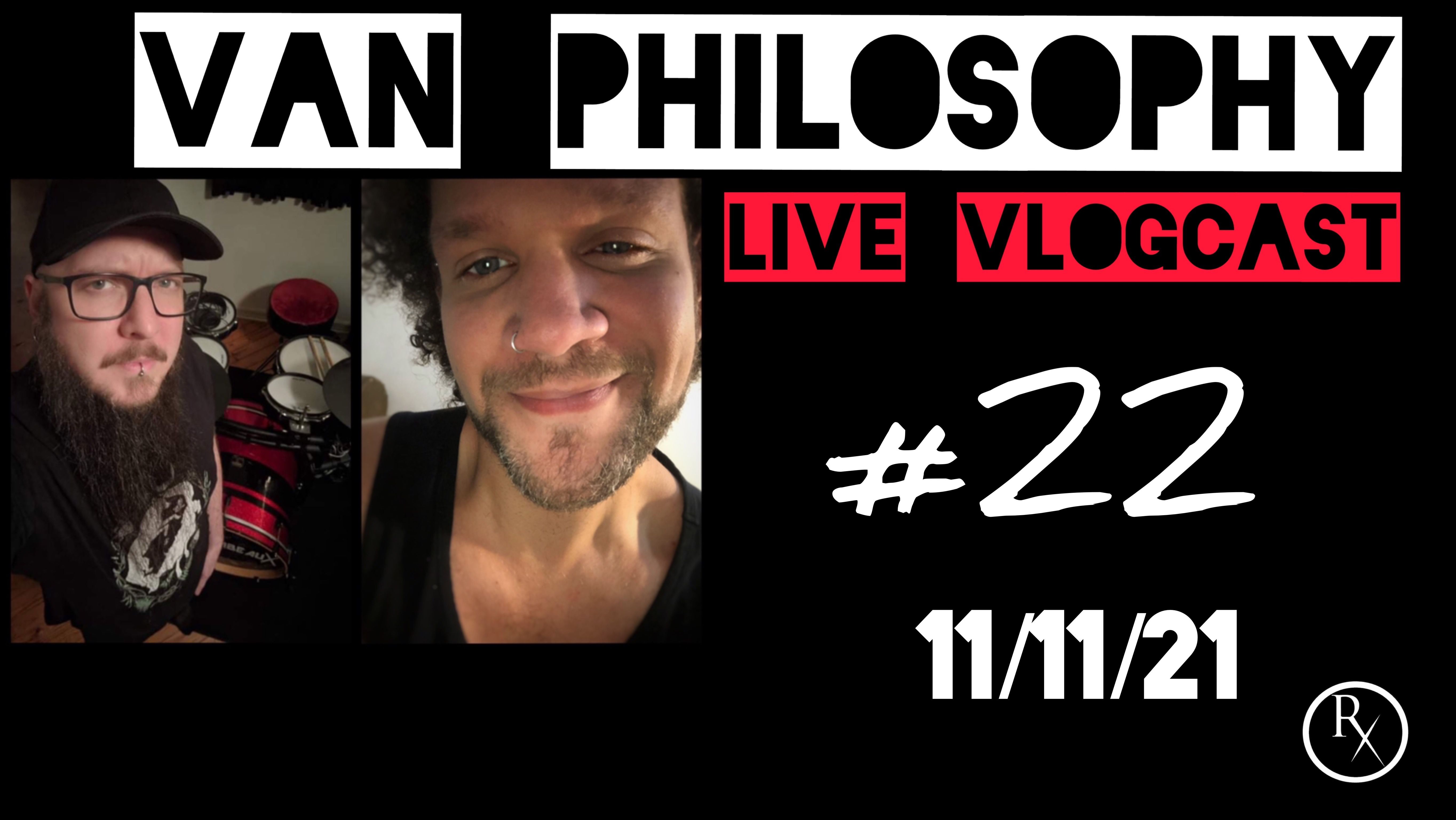 After a long break from our Van Philosophy Vlogcast, we'll be going live this Thursday at 7pm/EST on YouTube! Tune in and get in the chat! We love hanging out with you. We'll go into a little more detail of what we're working on and what's coming down the pipeline as well as see how you've been doing and answer some questions. Be sure to subscribe so you never miss when we go live!
What's Up With J...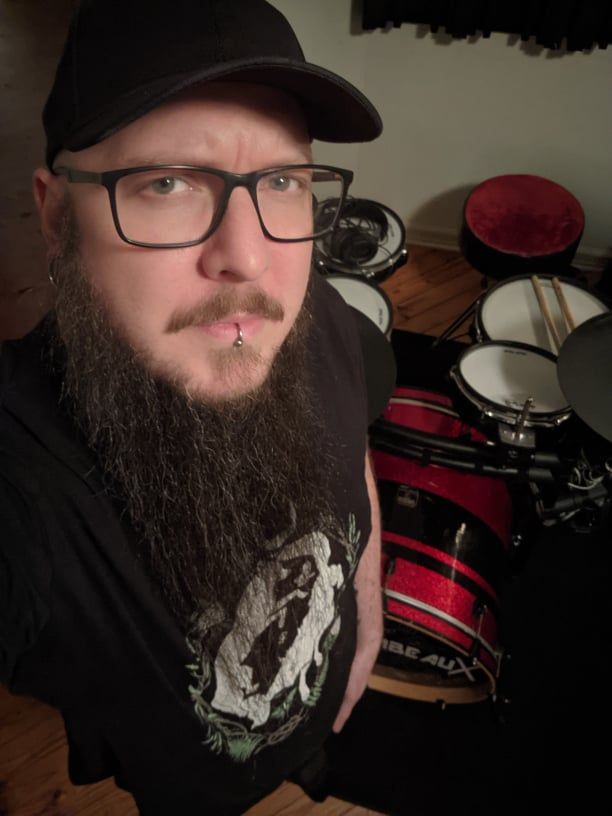 Grinding away working on the new cover for this month. It's been such a great way to develop production skills: Always looking for new sounds, new parts, and new vibes to keep things fresh. I'm almost finished with all my parts and editing extra stuff. We plan to shoot the video super soon. That means it will be available soon. We will be putting up the next request form up in the coming week so we can try to get a head start on it since we took the time off from them to finish the new record. I'm really looking forward to getting back to the vlogs this week and starting back a steady schedule with those. If you're interested in hanging out with us and catching up each week tune in Thursdays at 7pm EST at YouTube.com/roshambeaux . We've also got a couple shows coming up this month and can't wait to see you guys! I've gotta make sure I get some practice in. I've been so covered up with the tech side of things and excited to finally get some play back in. All work and no play makes J a dull boy....lol. As always....to anyone who reads this I love you very much. -J
What's Up With Kyle...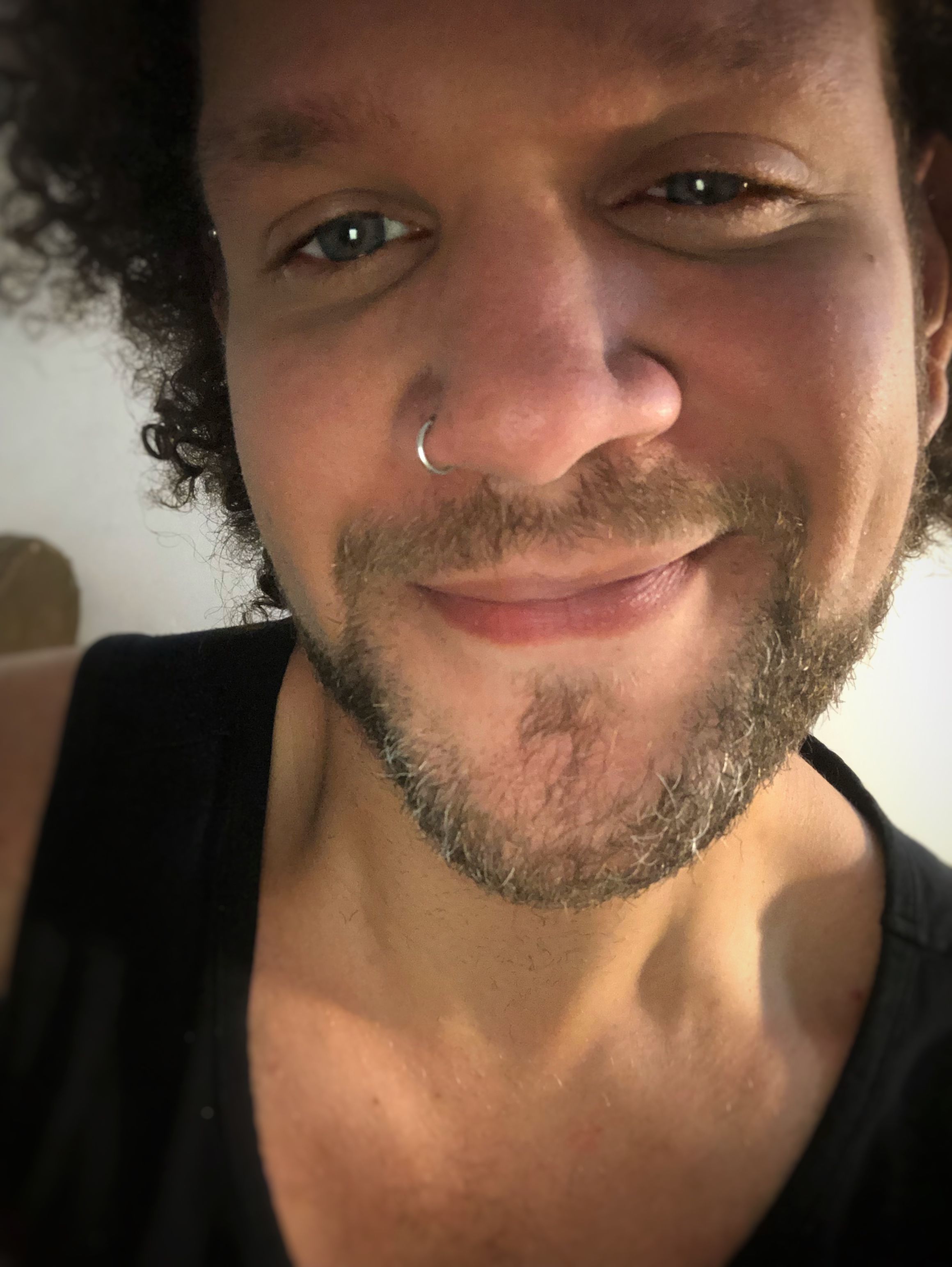 A lot of times after finishing a big project I can't help but feel drained. With myself, it can easily form a pattern of feeling drained, feeling guilty for needing rest, having a sense of productivity not stacking up to the recent past and letting that guilt turn into a sense of worthlessness.
I was was told this week, that someone, right now, needs you to be you because you are a spark of encouragement for them. I kind of rolled my eyes at the idea. "My attitude right now is not going to make anyone's day better, lol." Obviously, I do think that negative emotions can get in the way but they also can help us stay in balance. They can help us say, "I know how you feel," to someone that needs it. A lot of times, I'm guilty of thinking my best place in the world is to cheer up people when they're sad or heavy-laden. However, when I honestly ask myself what I want when I'm feeling down, it's rarely a clown. I think in those moments, I value honesty more than a fake face mistaking pleasantries for kindness.
The lie is that someone will be robbed of joy or energy (either ourselves or others) when we feel negative emotion and let someone in on it. We're taught that a bad mood is like a virus and we should quarantine until we're well.  As musicians, we talk a lot about having an "on button, which is a great way to be wired as long as it doesn't turn off your "honest button." The truth is, we rob ourselves of those things when we tell ourselves our light's too dim to create a spark of encouragement for someone else. You need to be you, mess and all. We change the world when we share each others burdens more so than pretending nobody ever has them. So, if you're tired and cranky and feel guilty about it: Don't. You're just what someone needs. I hope you meet them.
-Kyle
More Roshambeaux on YouTube...
.