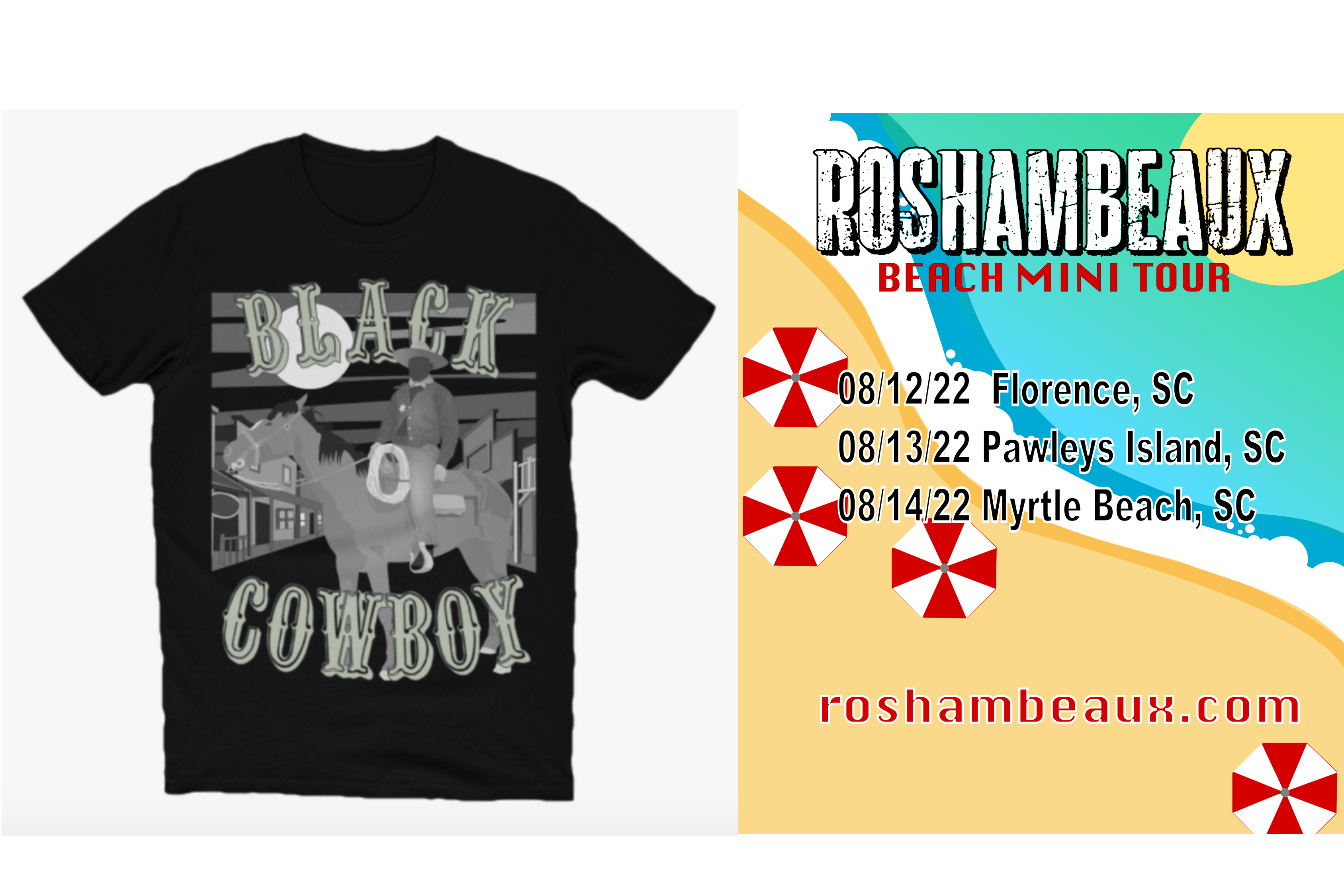 Hey RoshamFAM!
We're excited to tell you about the new Tee design and the mini tour coming up this week but first we want to thank our peeps on Patreon!
Thanks to:  JT Villian, Christene W, Rachel E, Jeff C, Jimmy J, Sherry S, Andy K, Phyllis F, Nadia M, Elvin B, Steve B, Nancy B & Renee T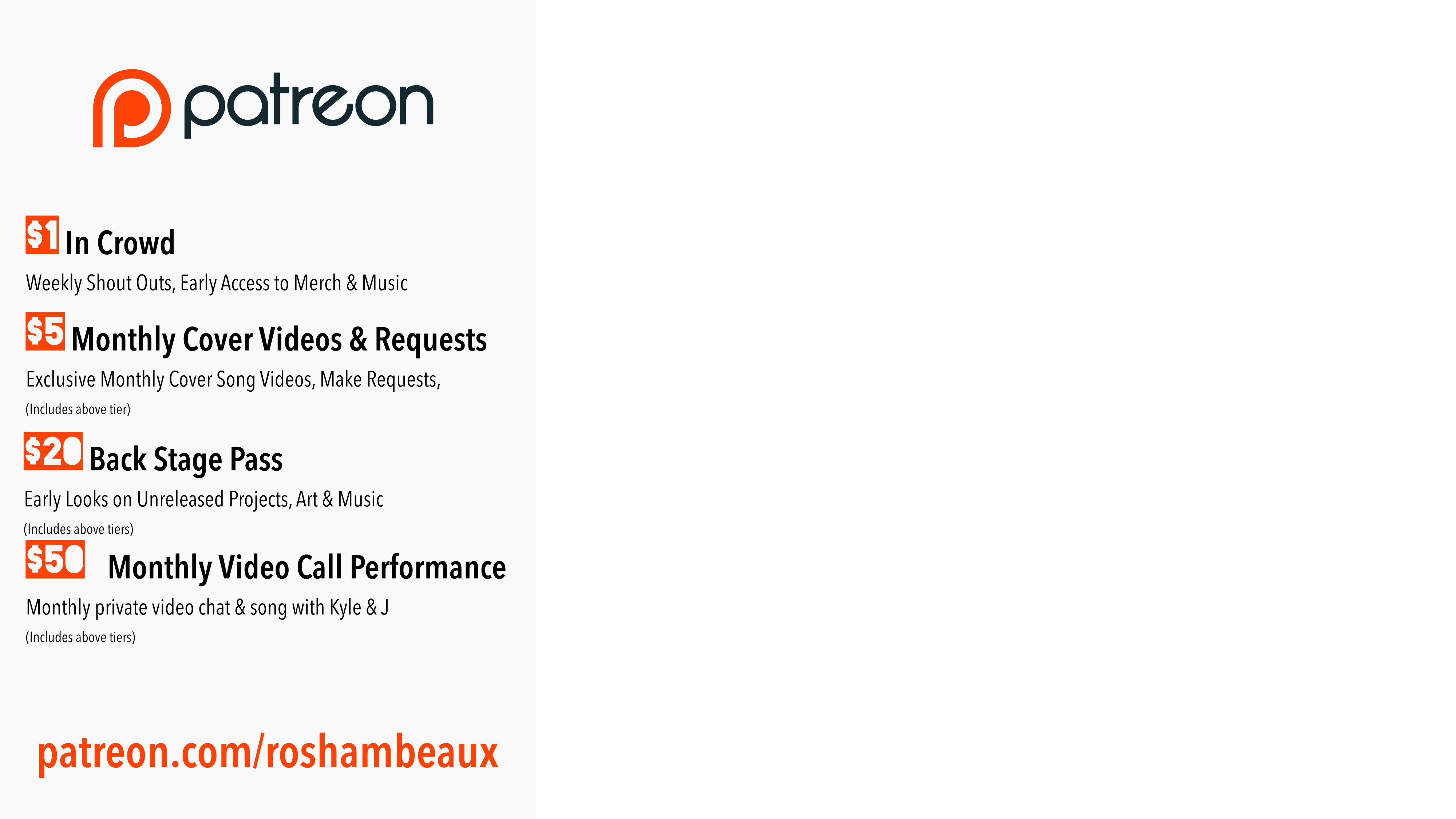 Join us on Patreon HERE
New Tee!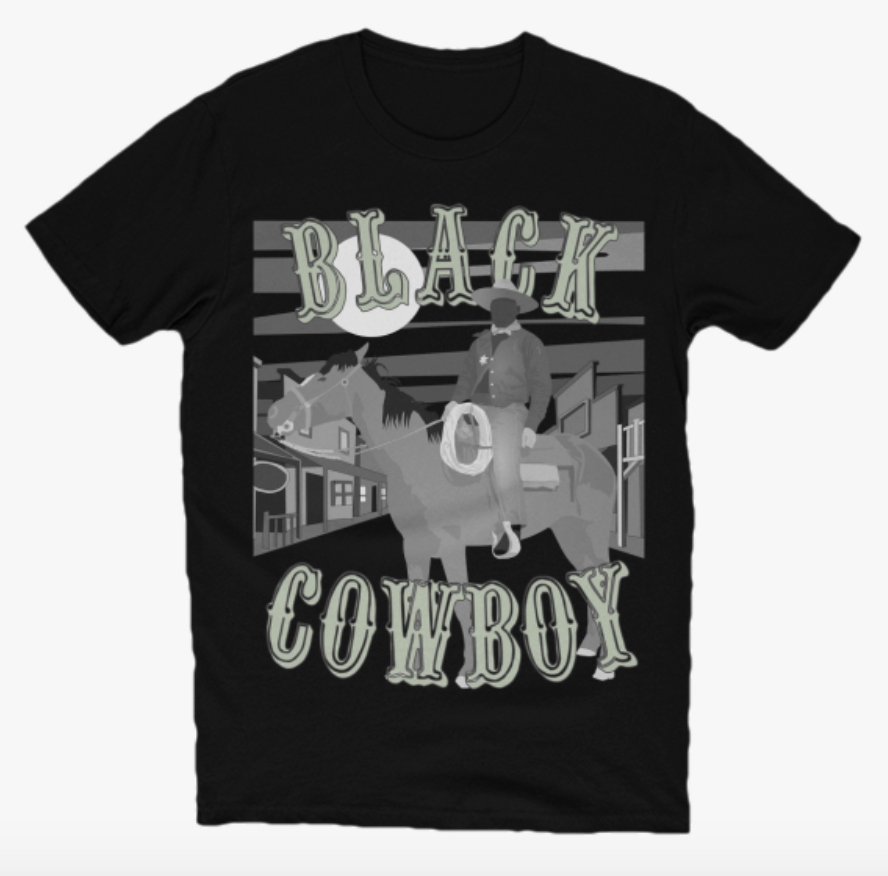 We're really excited about the new tee design inspired by our song Black Cowboy! It's available today at storefrontier.com/roshambeaux in tees and tanks size XS-XXXL
Beach Tour!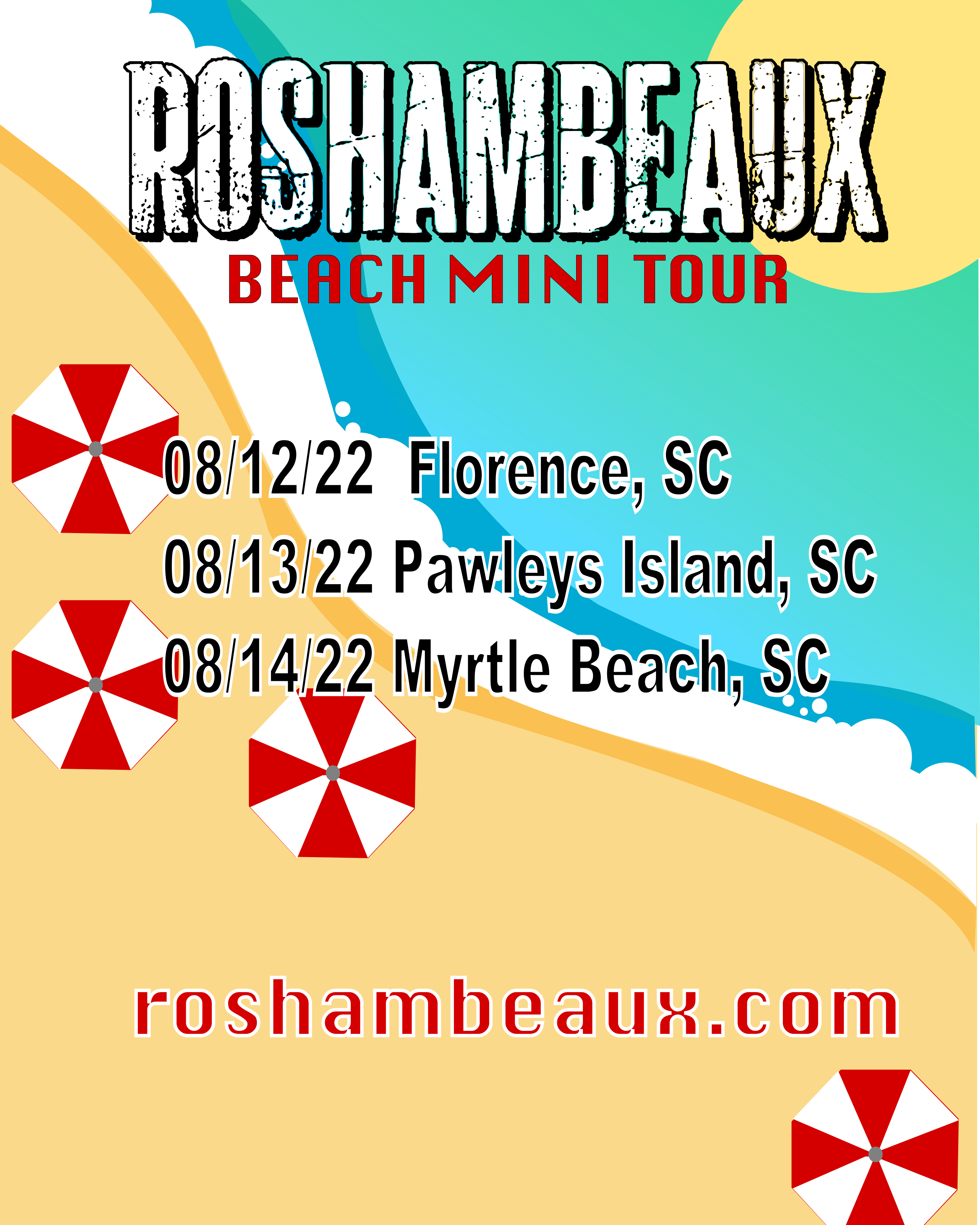 We confirmed this a little last minute but we miss our coastal SC peeps so we couldn't say no to these shows! Get official venue info and show times at roshambeauxmusic.com/tour-dates
No Podcast This Week.
We're getting ready to hit the road so no podcast this week. We'll be back with some more stimulating conversations next week. Don't forget to subscribe to our YouTube Channel so you know when we go live or upload a new video.
Coming This Month!
We'll be releasing our version of Billy Idol's, "White Wedding," later this month! However, if you want to listen to it before it comes out you can along with about a dozen other "yet to be released songs" at patreon.com/roshambeaux 
Thanks so much to our patron and friend Sherry S for picking this one. We truly hope you guys enjoy this one and we cant wait to hear what you guys want to hear next. The requests lately have been straight fire! Keep it up. Much love guys!
What's Up With Kyle & J...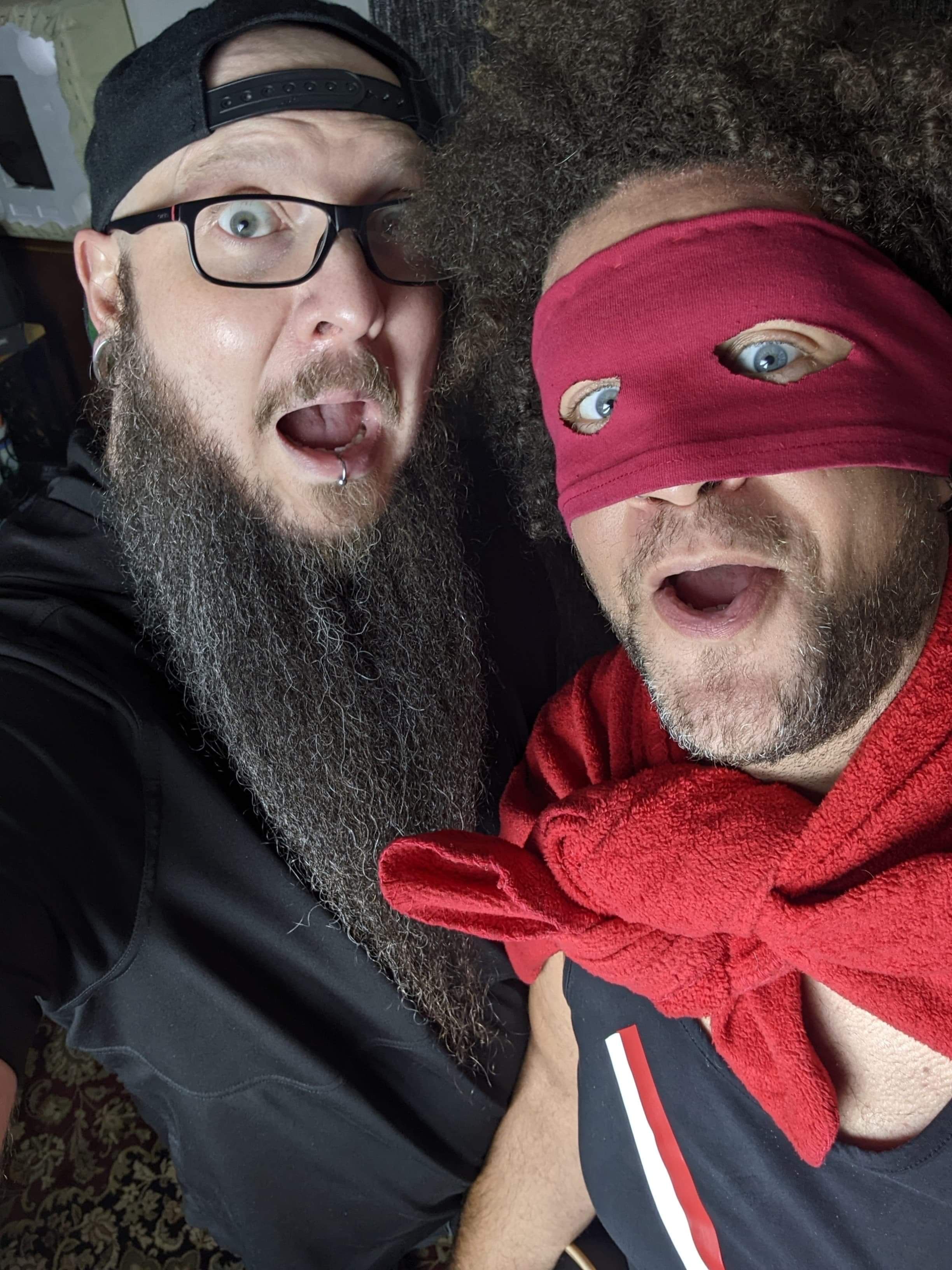 We're stoked we get to head to the SC coast this week! It feels like forever since we've been out that way. We have shows in Florence, Pawleys Island and Myrtle Beach SC, so if you're in the area check out roshambeauxmusic.com/tour-dates for dates, venues and times. It's kind of a last minute announcement but we just confirmed the shows last week.
This week, we finished shooting our latest monthly video music video taking from new cover song requests from our supporters on Patreon. It was a lot of fun to shoot! Kyle even got to where a cape. J's working on the edits and we should have it posted to Patreon soon. If you want to check it out, look us up at patreon.com/roshambeaux . We really appreciate you guys! 
-Kyle & J