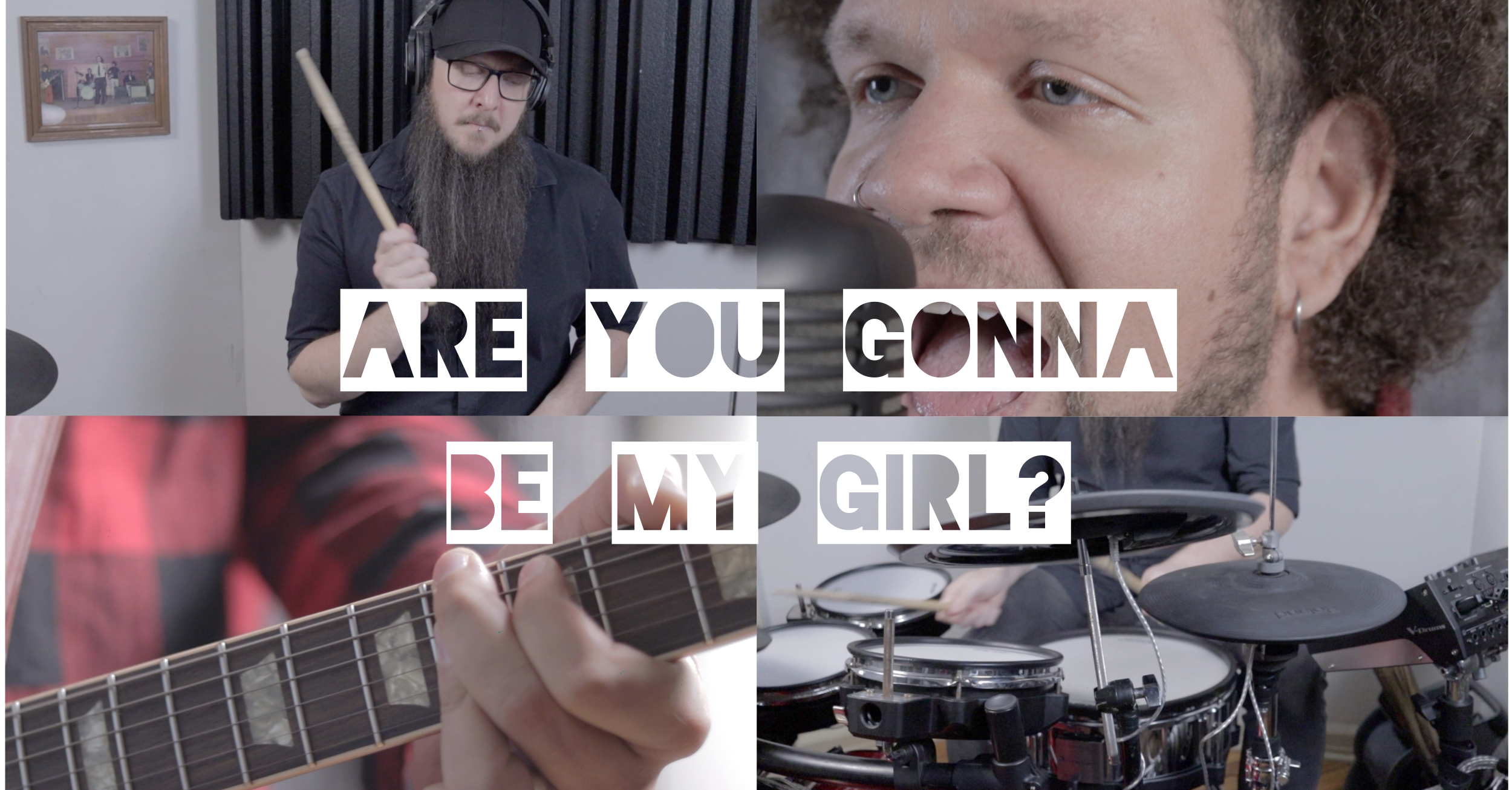 Hey RoshamFAM!
We're so excited to show you the trailer for our latest video but first we want to give a quick thank you to everyone who has joined us on Patreon! We're so grateful for you guys!
Christene W, Rachel E,  Jimmy J, Sherry S, Andy K, Bill H, Phyllis F, Nadia M, Elvin B, Steve B, Nancy B & Renee T!
If you enjoy what we do, consider joining us on Patreon. We have a lot of fun!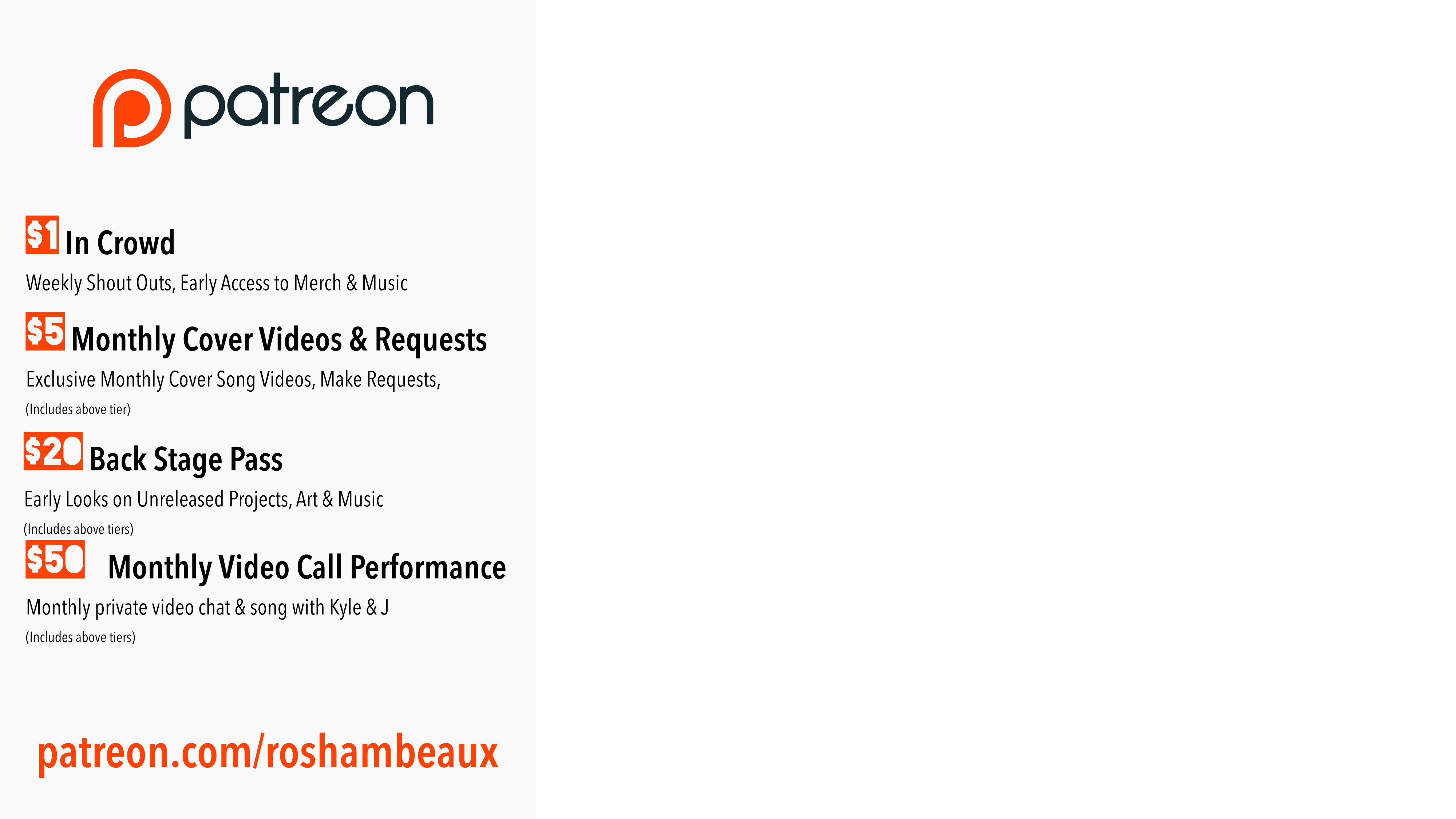 Upcoming Show!
We're in Anderson, SC this Saturday, December 4, 2021 at Club 134. Club 134 really knows how to get down! The show is 21 and up and costs $5 (but the cover is subject to go up when the room nears capacity, so get there early). The show starts around 10pm.
You can join the official Facebook Event HERE. Be sure to sign up on our mailing list so you know when we announce new dates.
Are You Gonna Be My Girl?
We've finished shooting our version of Jet's "Are You Gonna Be My Girl." Thanks Nancy B for requesting it! The video will release late Spring/early Summer 2022. However, It's available on Patreon right now along with 6 other unreleased cover music videos. Watch the trailer below and unlock the full performance on Patreon today!
What's Up With Kyle...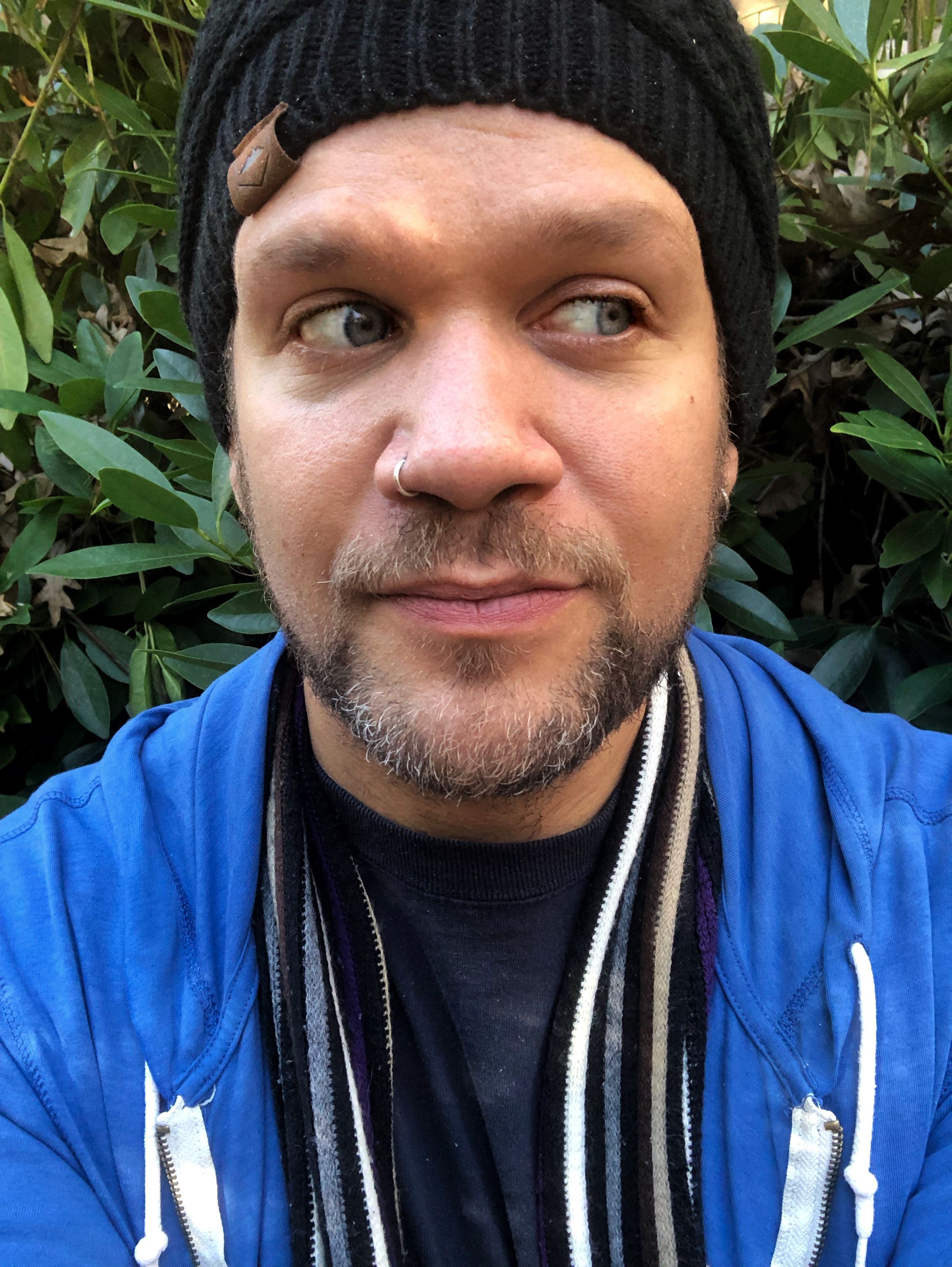 This week, I feel defeated and lost. Don't freak out, I'm fine. It's where my meditation asked me to go. Whether these sentiments are something we deal with on a daily basis or once in a "Beaver Moon," I think it's good to ask yourself "What's defeated you? What have you lost? " and "Who are you arguing with?"
I've been defeated by having a career in the music industry more often than I can count. Every time I've been defeated, I've lost something. Sometimes, it's time. Sometimes, it's money. Sometimes, it's dignity. However, sometimes, it's something I'm happy to lose.
As I look back on my defeats, I smile knowing I've lost the will to "power through" a shitty/underpaid gig. I've lost the will to choose a paycheck over joy. I've lost the will to be in the wrong room at the wrong time. I've lost the will to compete with the football game. I've lost the will to argue with myself over the price of my sanity.
It's ok to be defeated. It's ok to be lost. Sometimes, it's the only way to be able to stand your ground. I've found that not every obstacle in life can be smashed. Some have to be bypassed. Some ceilings are glass and you can break them. Some are stone and will squish you until you realize the room next door has more air headspace. It can be frustrating when the lit path seems like a circle and the unknown path seems so dark it makes you wonder if it's even there. What I've learned, is that just because you DON'T want to do one thing, doesn't mean you should give up on doing ANYTHING. Just don't do that one thing. It works out. It might be scary. It might feel like you're losing something. But sometimes being lost is the best place to be. "What's defeated you? What have you lost? " and "Who are you arguing with?"
-Kyle
What's Up With J...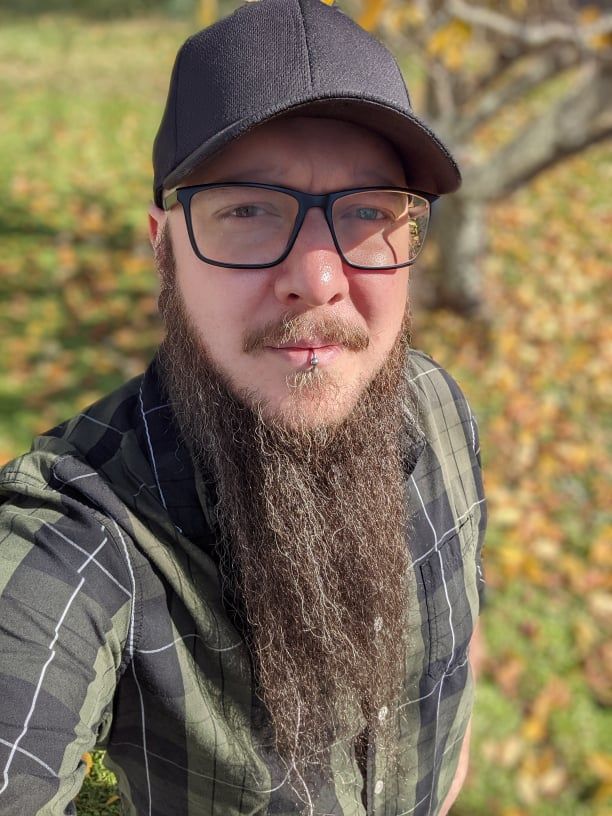 Finally wrapped on the brand new cover video. I'm happy with how it turned out and hope that those of you on Patreon enjoy the work we've put in on this one. Not gonna lie, after this weekend's show(our last one of the year) I'm looking forward to taking a few days to myself so I can rest up before I start getting things figured out for the holidays coming up. I'm having a hard time realizing that another year has almost gone by again. Feels almost like a time warp. I've heard people say as you get older time seems to speed up. Is this a perspective of a summed Life in a moment or something else? The more life you've lived vs when you're young and you've had less experiences. Since in the moment it seems forever is now. Whatever the case may be, what I do know is I'm grateful for each day and each moment to better gain wisdom on this path. So blessed to be able to make music with my best friend and share it with you ,our Fam. Be sure to appreciate your time and value it. Make the decision on what you want to spend that time on and who with. These things make up that sum and the perspective of your life's totality. Make it a beautiful one. Much love. -J
Existential Threat...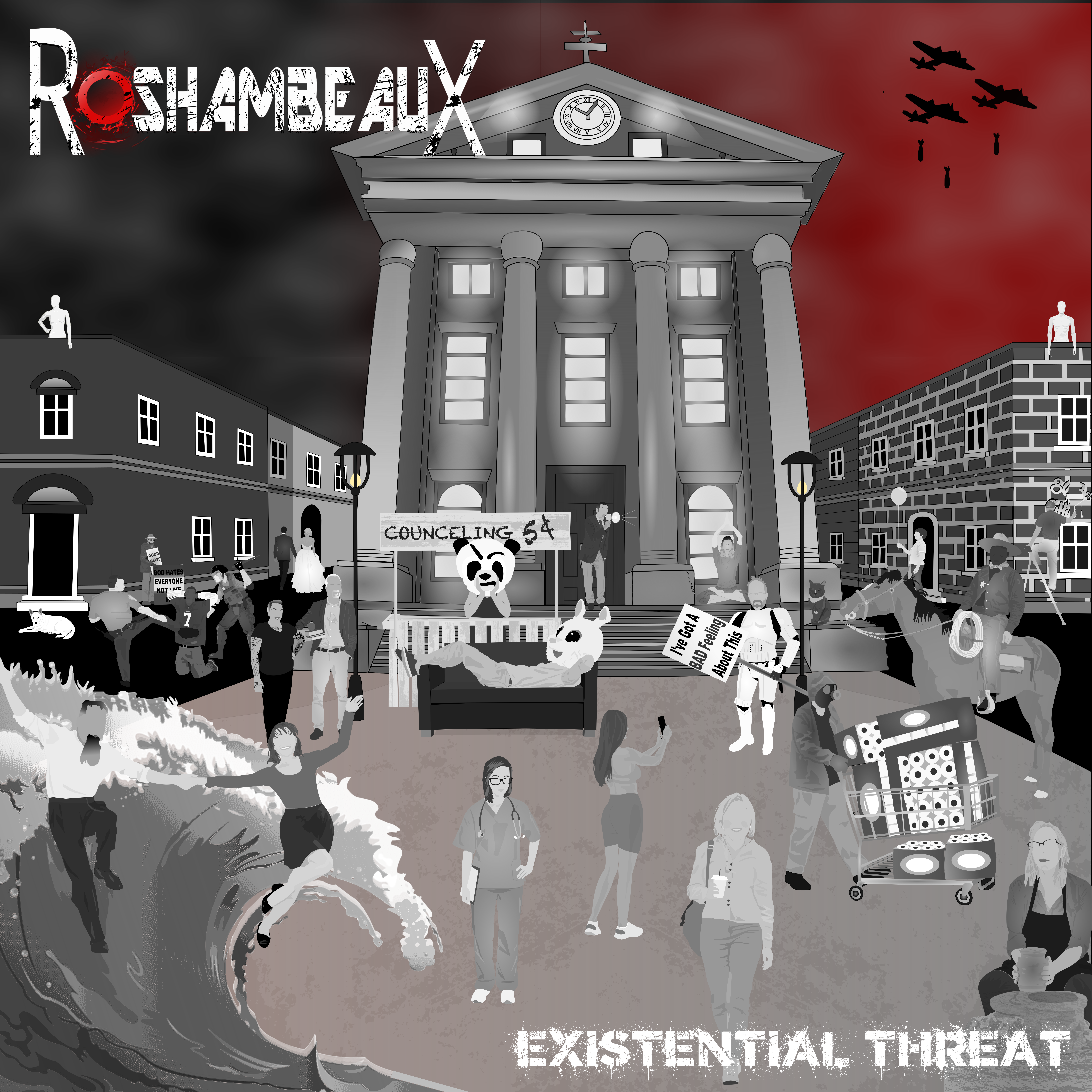 Our new album "Existential Threat," is available now for download and hard copy pre-order at roshambeauxmusic.com/shop. We're so proud of how it turned out! Get your copy today if you haven't already!
Van Philosophy E24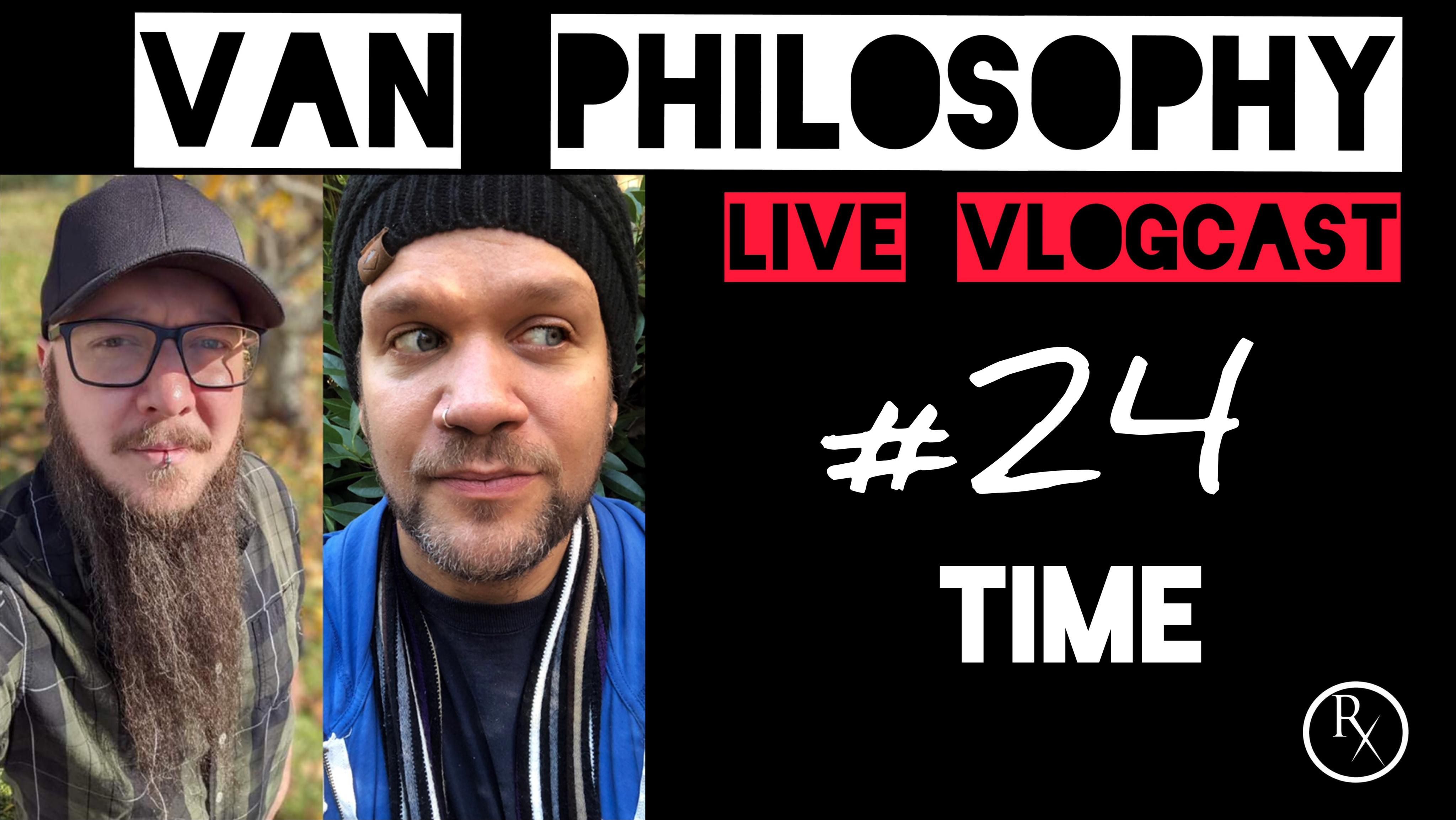 We're back from our break last week! Come hang out with us this Thursday night, December 2, 2021 @ 7pm EST. We're gonna be nerding out about "Time" and we'd love to hear what you have to say about it! Be sure to subscribe to our YouTube Channel and turn on notifications so you know when we launch live videos or post a new upload!
We'll see you Thursday but you can rewatch our latest episode below.
Roshambeaux Links...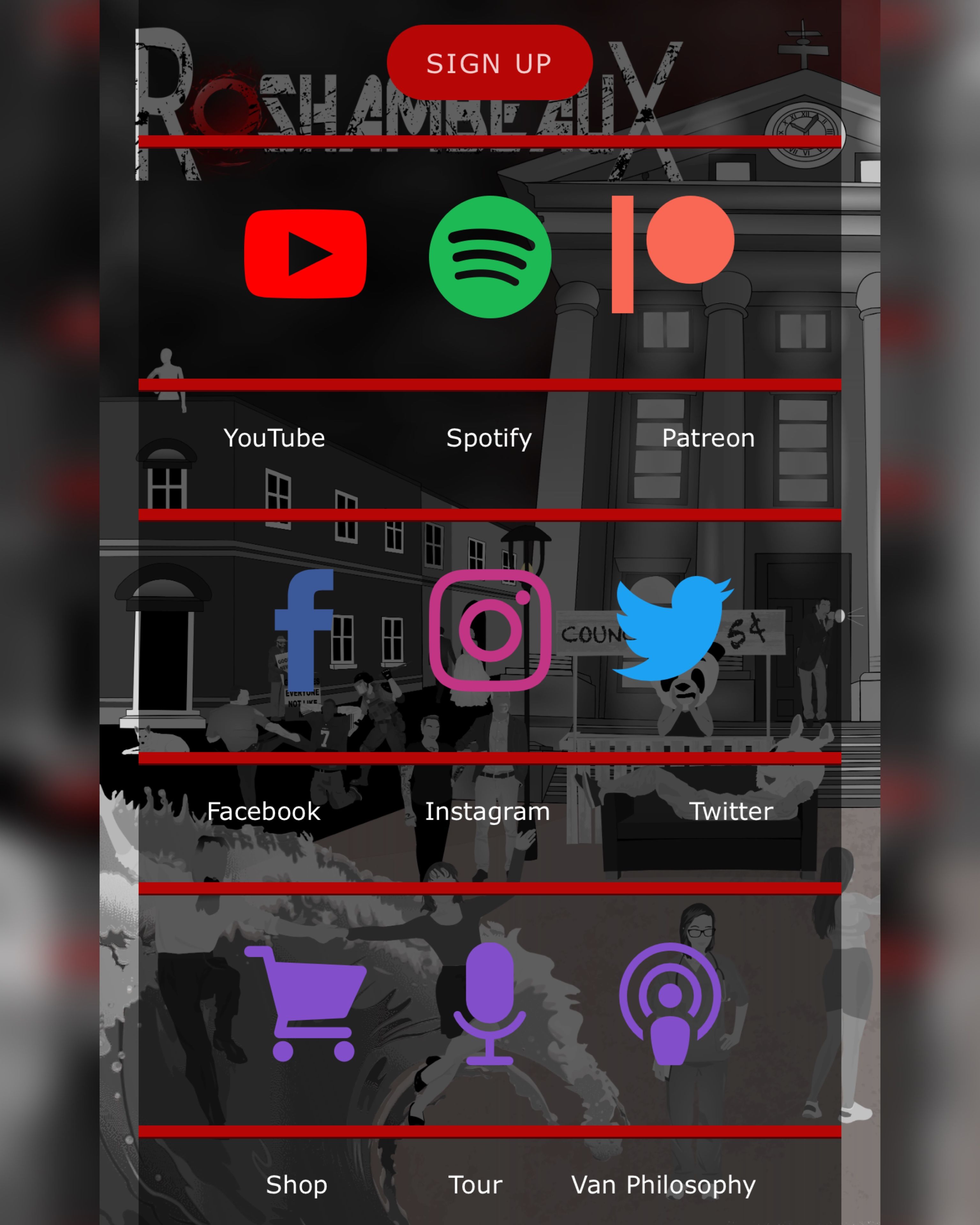 We try to remind everyone that we're on various platforms but sometimes it's hard to keep up since it's just the two of us. We made a directory page on our website with quick links to all our content at roshambeauxmusic.com/links
Merch...
Hoodies are available now with our merch partner StoreFrontier. It was always a big stress trying to keep everything in stock so we're really grateful for StoreFrontier handling everything from guaranteeing all our sizes are in stock, taking orders, shipping and great customer service. Take a look at what we have below!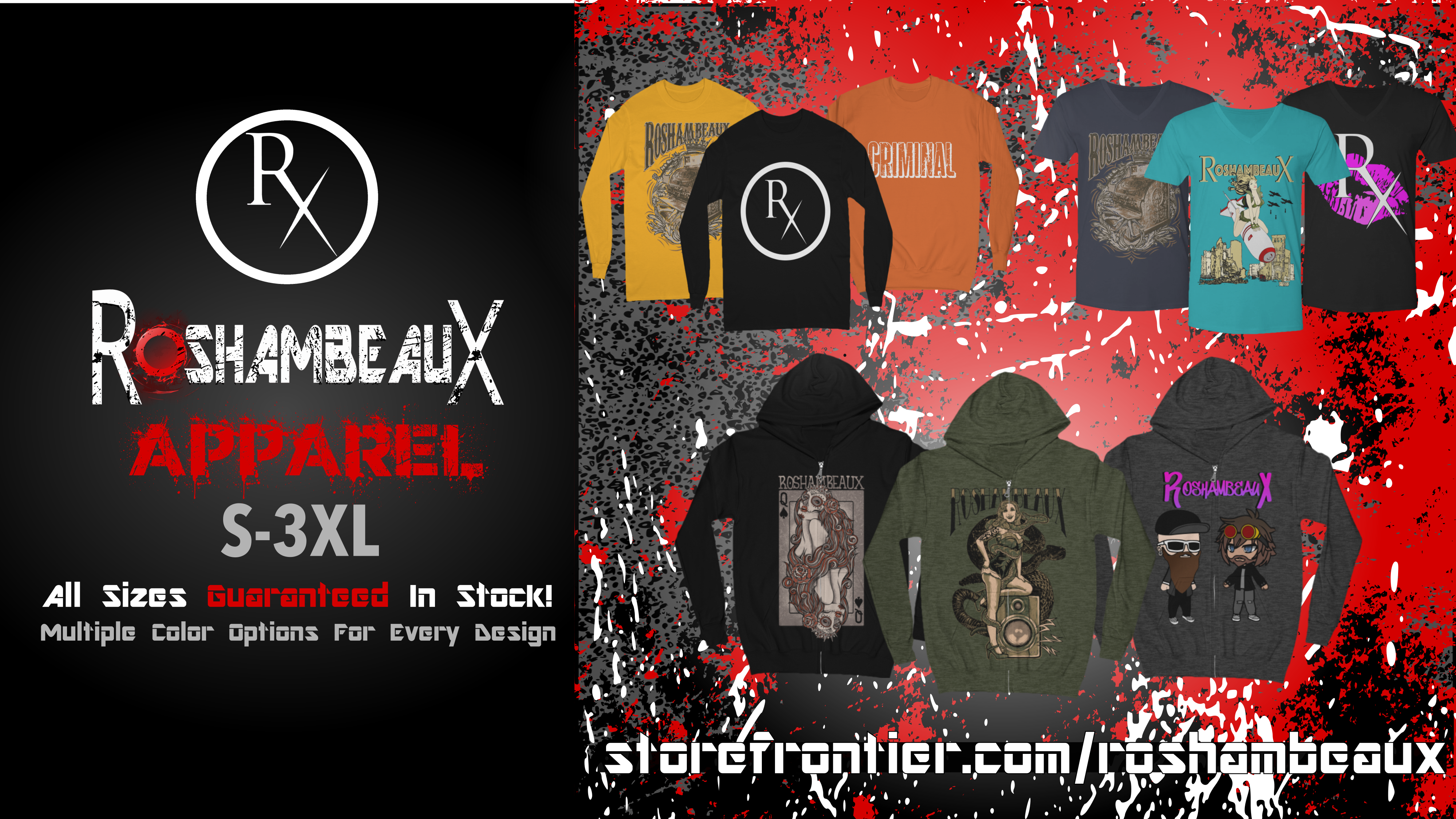 Always more on YouTube...
We have a weekly topical interactive podcast, "Van Philosophy Vlogcast," Official Music Videos, Monthly Cover Performances and a few funny extras. Be sure to subscribe!
Spotify...
Fact: Every time you listen to us on Spotify our folks say they're proud of us. It feels so good!

We love you!