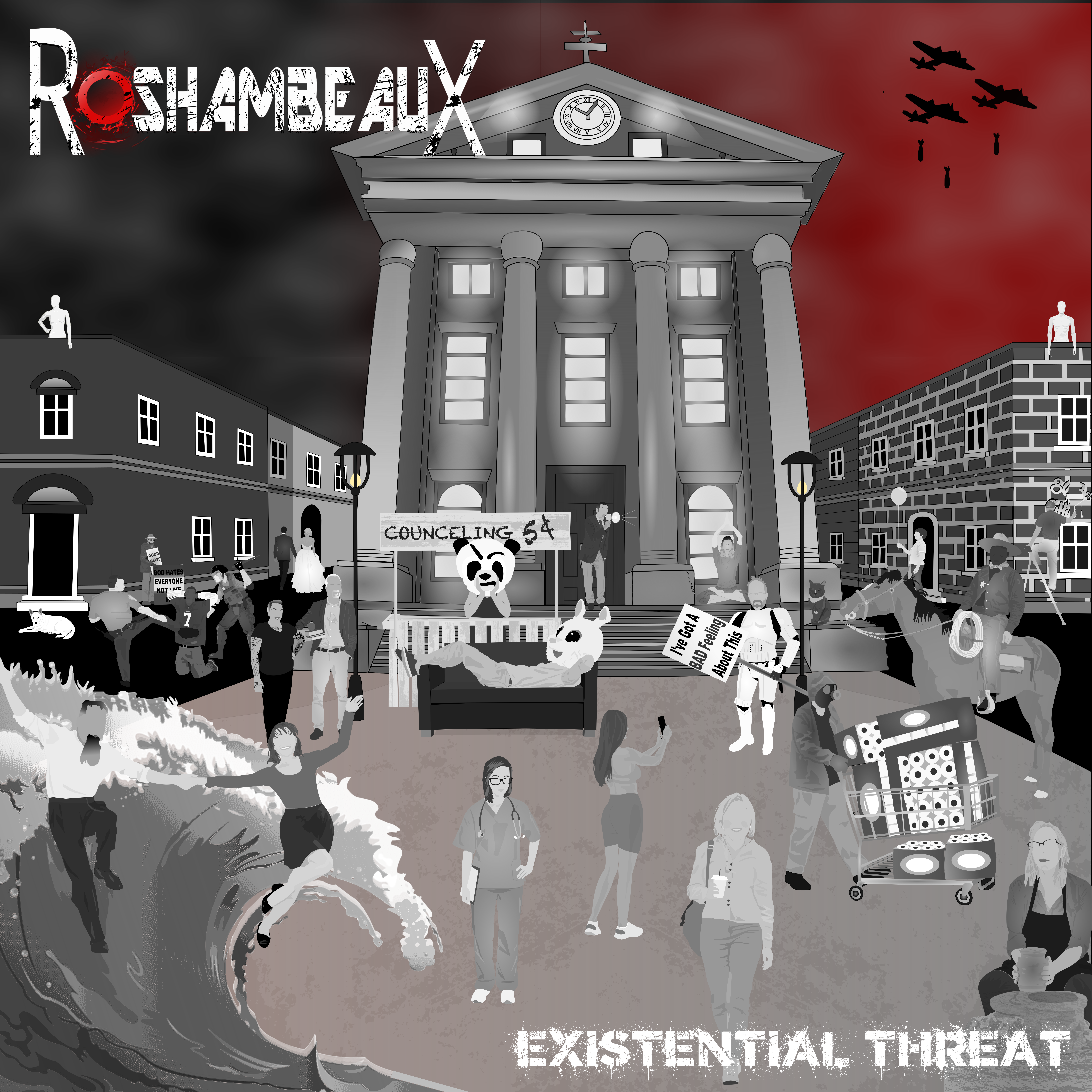 Hey RoshamFAM!
We are SO excited to say that our new album "Existential Threat" will be available this Sunday! Before we get into the details, we want to give a quick shout out to our patrons on Patreon! With their monthly support, we've been able to finish the album, release monthly content and keep our heads up over the past year.
Thanks to: Renee T, Nancy B, Steve B, Elvin B, Nadia M, Jeff C, Bill H, Andy K, Sherry S, Jimmy J, Rachel E & Phyllis F!
Every month we take requests on Patreon, where we learn, reimagine, record and perform a new song just for them. It's a lot of fun and it really helps us keep going! If you enjoy what we do and want to be a part of the creative process Join Patreon Here. We're waiting for you.

.
New Album Releases on 10/31/21...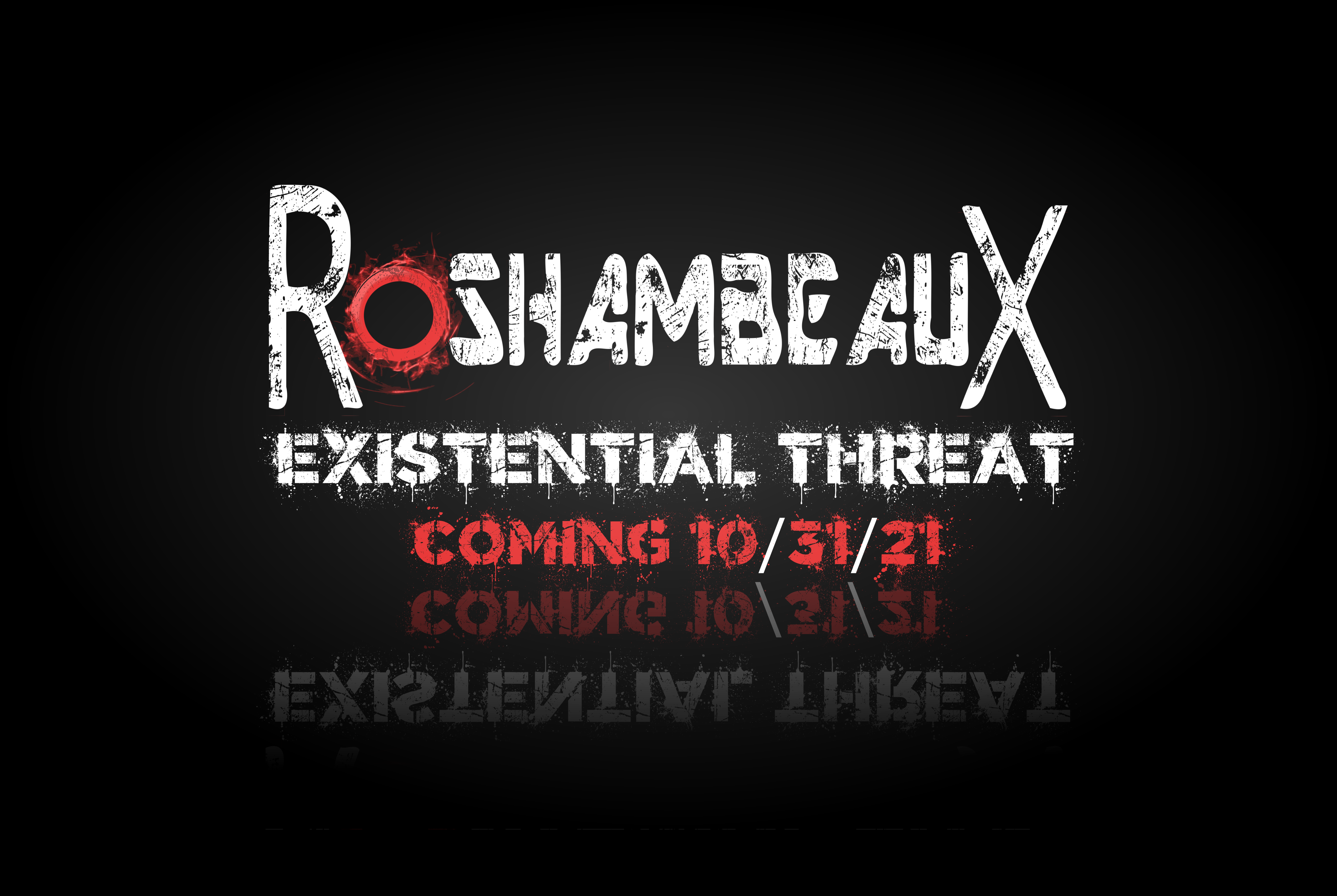 Happy Halloween! We're like teenagers again with how giddy we are over this album! The album will be available for purchase at roshambeauxmusic.com/shop Sunday 10/31/21! We'll also be taking pre-orders for hard copies as well which will include a digital copy when you reserve your CD. If you're on Patreon you can get it early today!

.
New Live Album Listen Party With Kyle & J on 11/4…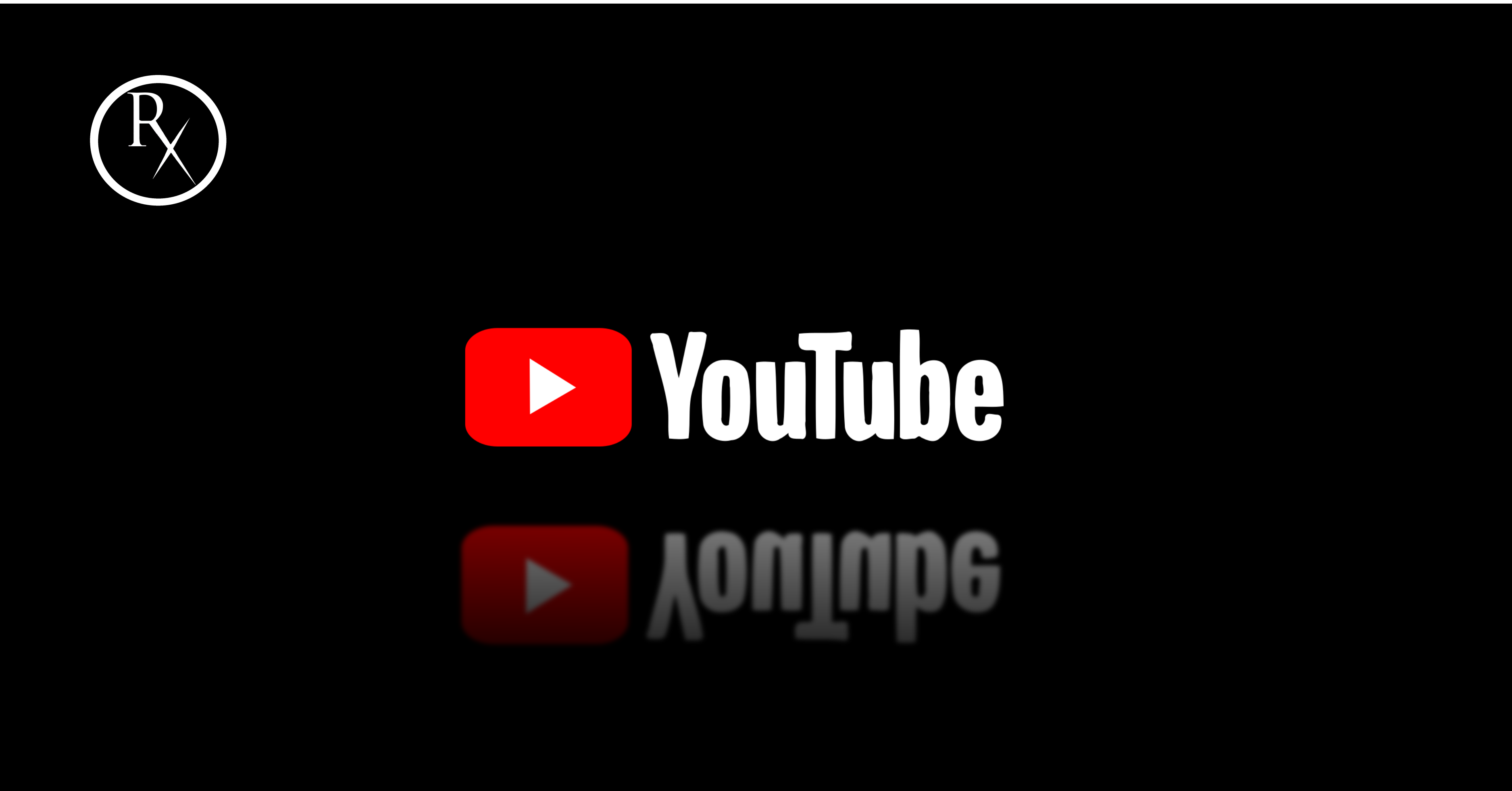 Back in the days of DVDs we couldn't wait to get home and watch our favorite films and especially check out the bonus commentary reels with actors and directors. We're excited that we get to do our own little version of that live next Thursday night November 4th, 2021 on our Youtube Channel. Tune in at 7pm EST and hit us up in the live chat as we listen live, talk about our writing and recording experience and answer your questions. We can't wait to hang out! DON'T MISS IT! The stream will only be available live on YouTube but as always, our patrons on Patreon can watch the rewind of this and all our live streams at anytime.
.
What's Up With J...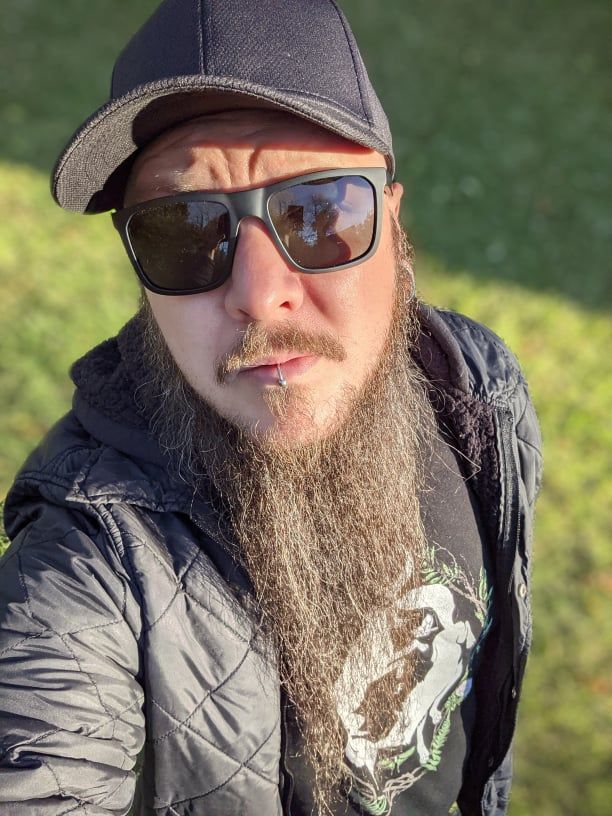 So.....it's finally finished. What a great sense of relief it is to finally be able to say that. I'm so proud and excited to be able to finally share this new record with you guys. It has been a crazy couple of years with so many ups and downs. Here we are now with something we are so proud of. A diamond forged from coal. Made under the extreme pressures of what was placed on us all, what I like to call, "The apocalypse," lol and our own self driven pressures of wanting to really dig deep and try to share with you something truly real and expressive of our experiences through this life.
It's not much time until you will be able to listen but if you want to get it early you can find it on patreon.com/roshambeaux. It's our way of giving back to those who stood by and supported us when we needed them most. Without them none of this would have been possible. I am forever grateful to these folks and also to those of you that keep listening, reading these blogs, watching our videos, coming to our shows, sharing the music with your friends and sharing kind words. We are so lucky to call you Fam. And as always ....to anyone who reads this I love you very much. May you have an awesome week. Halloween is gonna be real special for us this year. -J
What's Up With Kyle...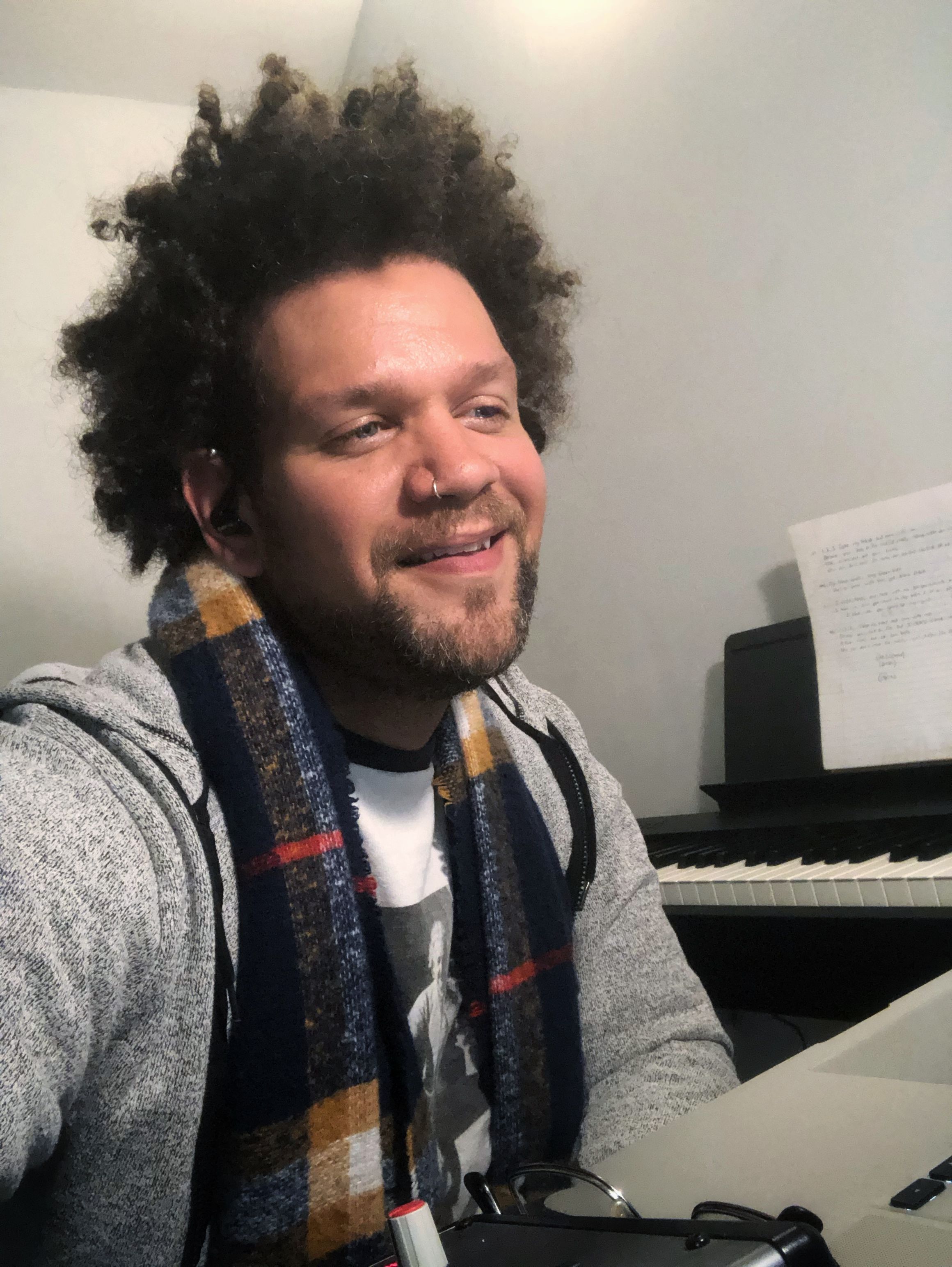 Wow! I can't believe this album is done!  All this week I've been staring at the cover art and listening to it on as many devices as I can think. It looks and sounds great on everything so far! The album "Existential Threat," will be available at roshambeaux.com on Sunday 10/31/21 but it's available today for everyone on our Patreon. We really wouldn't have been able to put this out without them!
Now that the album is finished, I've been sitting down with the next idea for our monthly requests. Each month on Patreon, we get ideas to learn, reimagine, record and perform a new song just for them. I've been having a lot of fun reimagining this one and just about have my parts wrapped up. I'm sure we'll give y'all a little teaser in a few weeks but if you want to get in on it check out our Patreon at patreon.com/roshambeaux (otherwise Steve is gonna take all the requests... not that that's a bad thing).
We're planning on doing a live album listen party on YouTube next week so pop on over to our channel and subscribe if you haven't already at youtube.com/roshambeaux . I always loved watching DVD commentaries after finishing a film or concert bundle when I was growing up. I just HAD to learn about the process. It's exciting to get to be on the other side of it. So, if you're like me and like hearing about writing, capture or are curious about the latest technical wonders of audio recording come hang out and chat on 11/04/21 @ 7pm EST. 
-Kyle
.
Get More Roshambeaux Every Month On Youtube!
Subscribe to our channel for monthly content and ring the damn bell so you get notifications when we release a new video or go live. We've never been super video savvy but we proud to say we finally have our own rabbit hole to go down with official music videos, official audio, vlogs, special releases, live streams and even a cooking video or two!
Listen On Spotify!
Do you listen to Spotify throughout your day? Music makes almost every situation better (except maybe if you're hiding under your from an axe murderer or something). Take us along with you. Who know's, maybe that masked maniac will take a second to bob their head so you can make a quick get away!

Hoodies!
Guuuuurrrrlllll! It's getting cold outside. While cuddling up with a sweet, charming, good-looking, talented, funny and all around great (musician) person is the BEST way to keep warm, we think this is your second best option.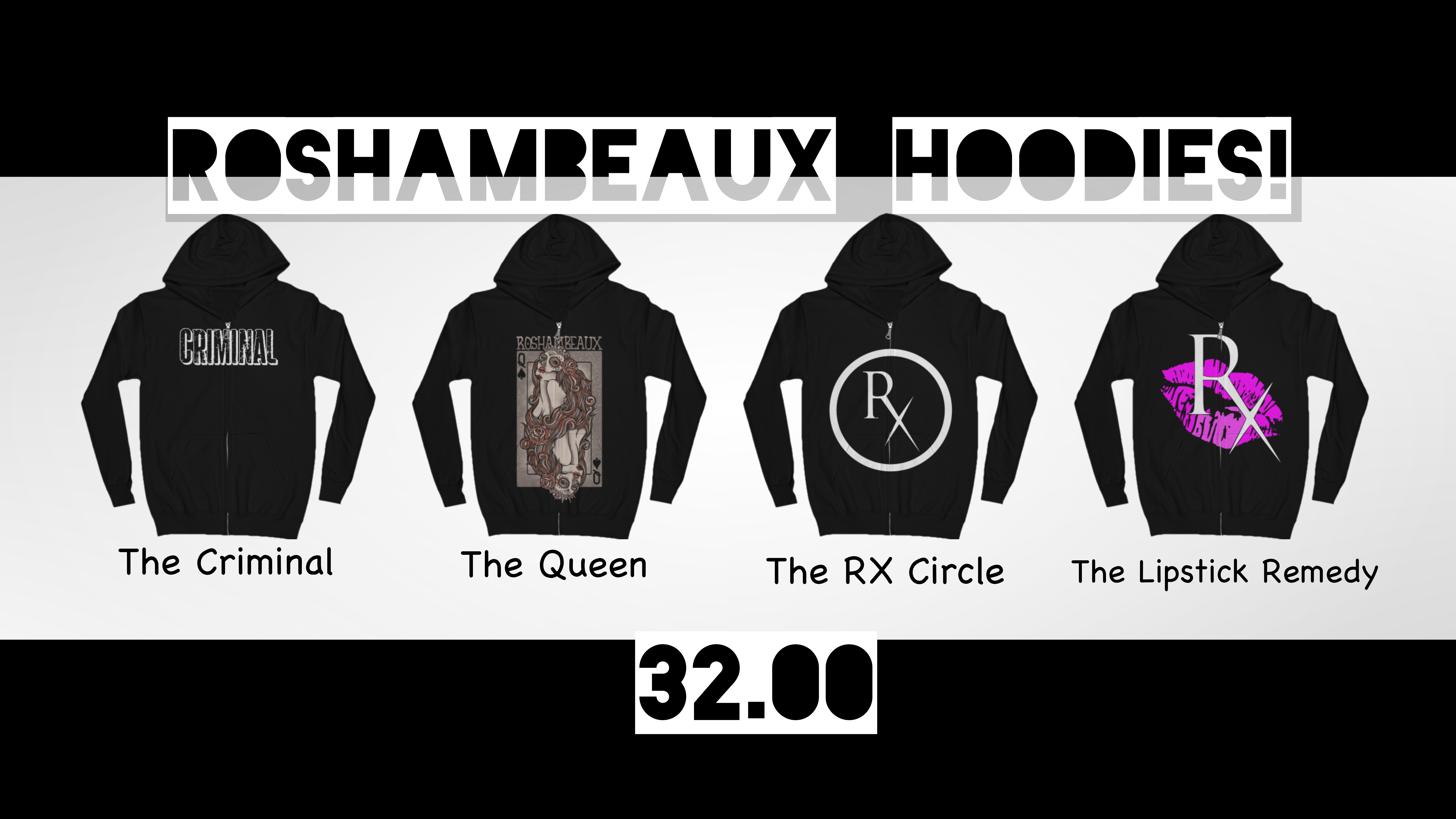 Social Media...
Yeah... we're there too but honestly, it gives us a headache seeing everyone fight about stuff that never ever really gets solved. We try to make content that will give you a break from all that. So look us up! And as always the absolute best way to see what we're up to is to check in on Wednesdays after 8am on blogs like this one at roshambeauxmusic.com/van-philosophy or join our super awesome not spammy mailing list at roshambeauxmusic.com/email-list