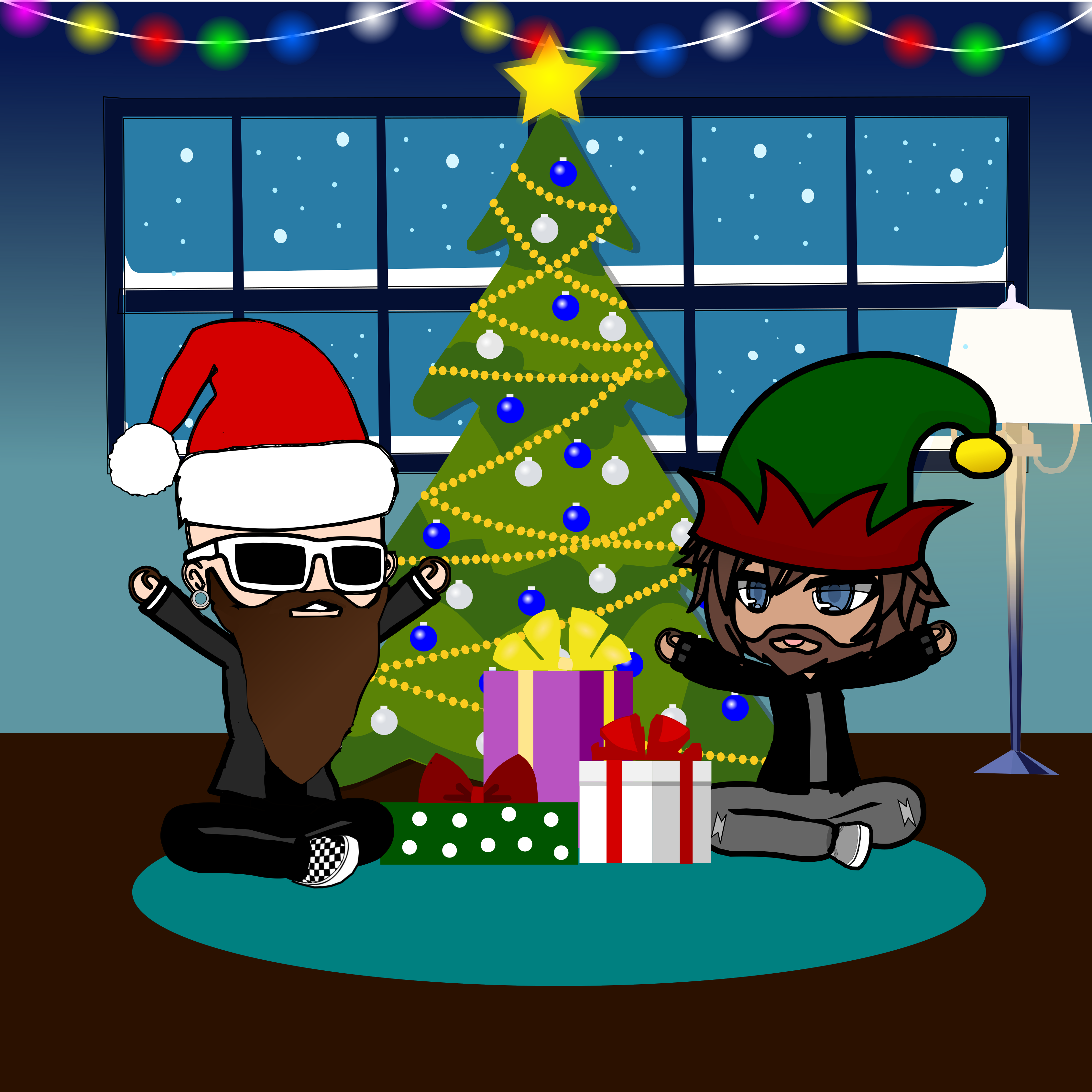 Hey RoshamFAM!
We're excited that it's almost Christmas but first we wanna give a quick shout out to our patrons on Patreon! The holidays remind us what we're grateful for and we're SO grateful for these folks! 
Special Thanks To: Christene W, Rachel E, Jeff C,  Jimmy J, Sherry S, Andy K, Bill H, Phyllis F, Nadia M, Elvin B, Steve B, Nancy B & Renee T!
If you enjoy what we do, consider joining us on Patreon below!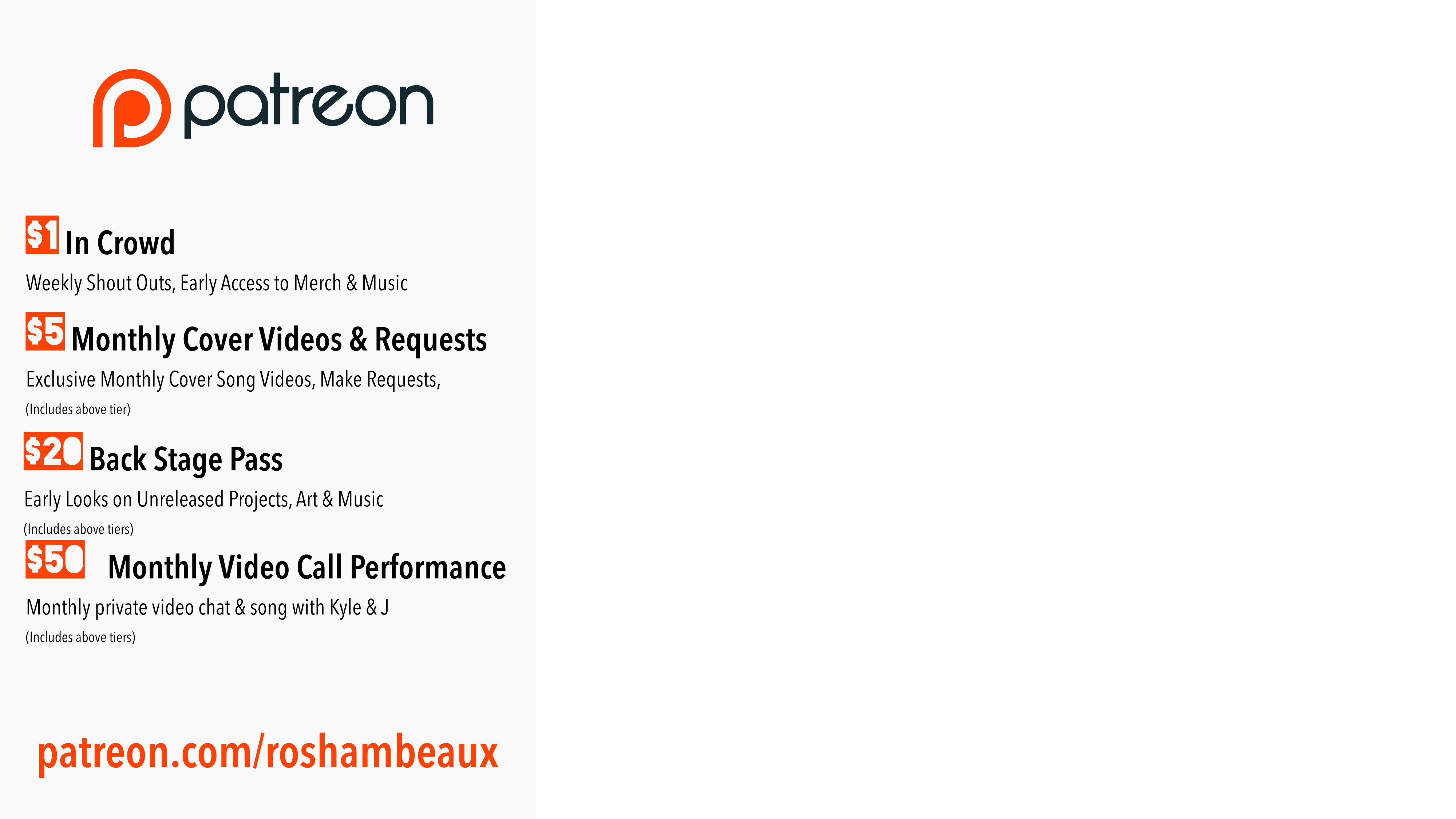 New Shows Announced!
We have shows coming up in Augusta GA, Summerville and Anderson SC next month! Get the details on our Tour Dates Page.
If you're on Facebook, join the official events and get reminders and updates at https://www.facebook.com/Roshambeaux/events
Existential Threat Hard Copies!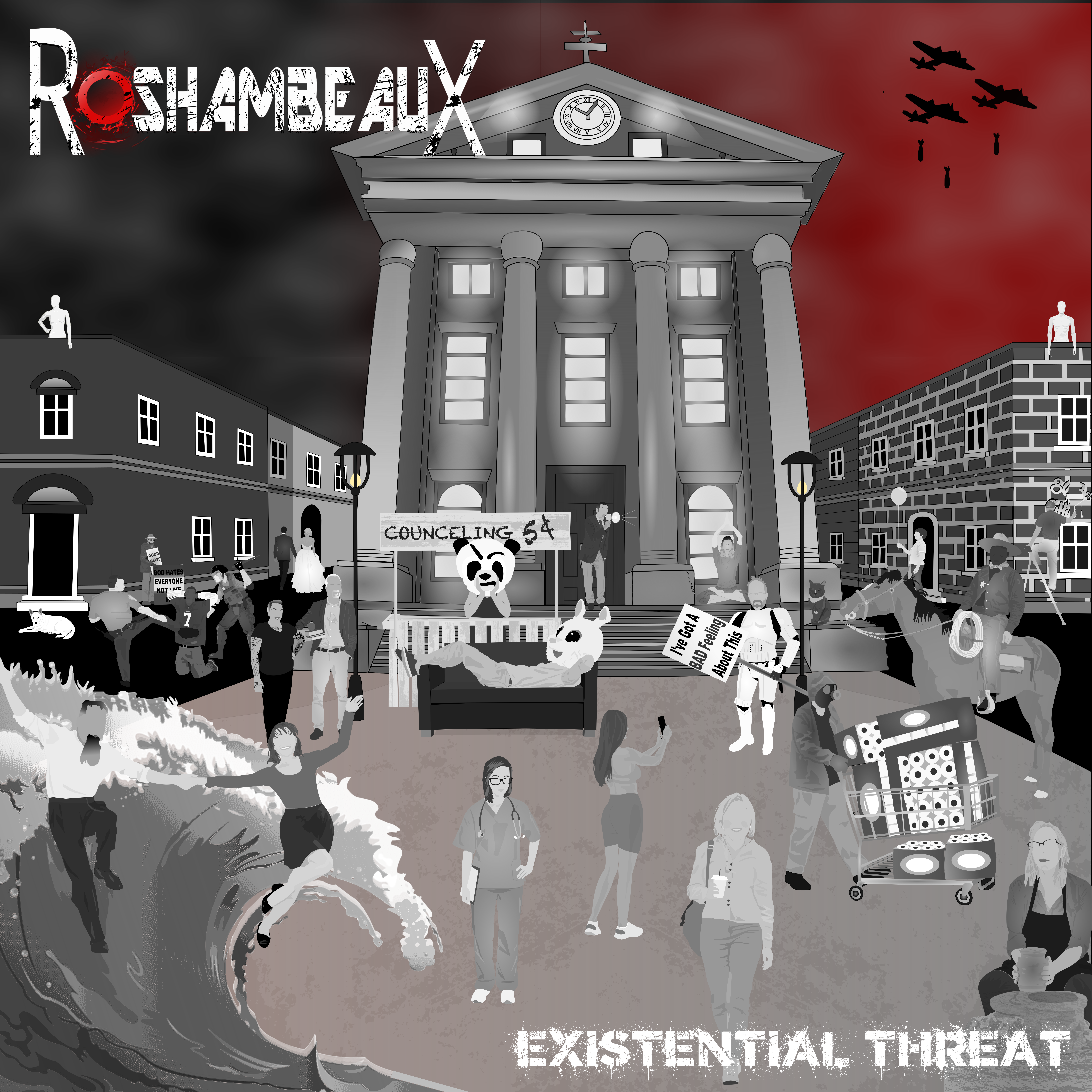 Thanks to everyone that's preordered their hard copy of our new album "Existential Threat." The remaster and artwork have been finalized and they are now officially in production so look out for your copy in the next few weeks. You can still preorder your hard copy at www.roshambeauxmusic.com/existential-threat and receive a FREE digital copy of the album immediately at checkout!
Roshambeaux Christmas Singles Available This Week!
We have 2 Christmas singles out of the vault this week! Download our rocktronic version of "Oh Holy Night" and our original holiday single "A Very Merry Christmas In My Pants" on our Shop Page
This Thursday...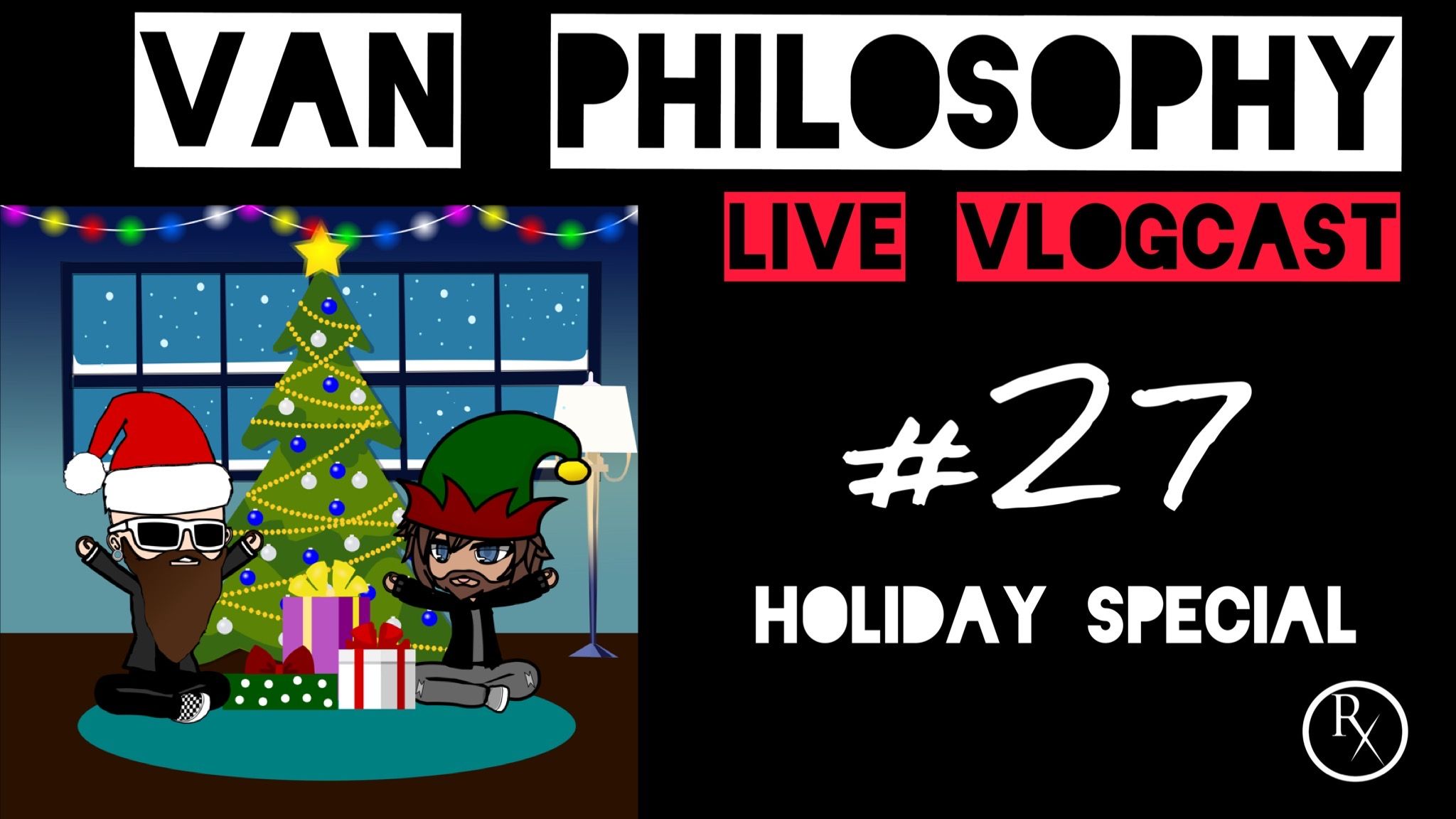 Join us for an extra special Van Philosophy Thursday December 23, 2021 at 7pm EST on YouTube. Kyle and J will be doing their annual gift exchange. Come hang out and let us know how you're celebrating the holidays and if you've gotten any unique gifts for your loved ones.
If you missed the last episode, we had a really cool discussion about what we think success means to us in our "virtual van." Come hop in the back and take a ride with us!
What's Up With Kyle...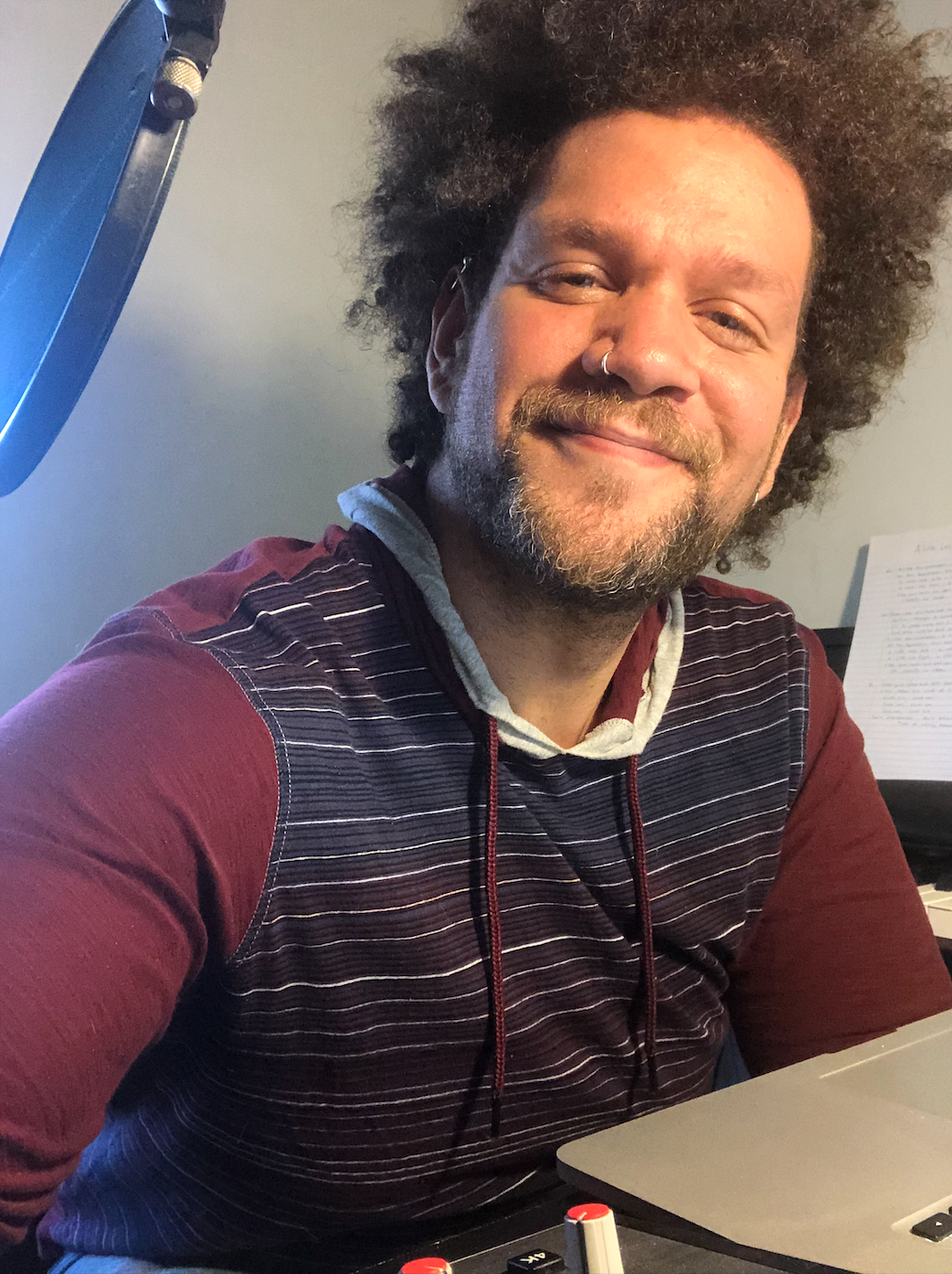 Happy Holidays! I never really saw saying that as an "Attack on Christmas." Growing up I had a lot of friends that didn't celebrate Christmas because they're family's culture celebrated something else in the winter. I think if someone is different than you it's not attacking you. It actually has nothing to do with you at all. However, it does seem to be a very human thing to celebrate something when it gets cold outside no matter where your family comes from or what religion you were raised in. So, whatever you're celebrating, I hope you stay warm and hug your loved ones. I give Christians a hard time because I was raised as one. I see the beauty in it but I also see how it can turn into something ugly if you forget its core principles in exchange for gang mentality.
This week, I've finished my tracks for the next release on Patreon and am tidying up some of the backend details for our new album "Existential Threat's" release to Spotify on Jan 18. Thanks to everyone who's purchased a copy. Hard copies are in production this week so we'll be shipping them out in the next few weeks! Happy Holidays! To me this season is remembering to love, however you feel like saying it.
-Kyle
What's Up With J...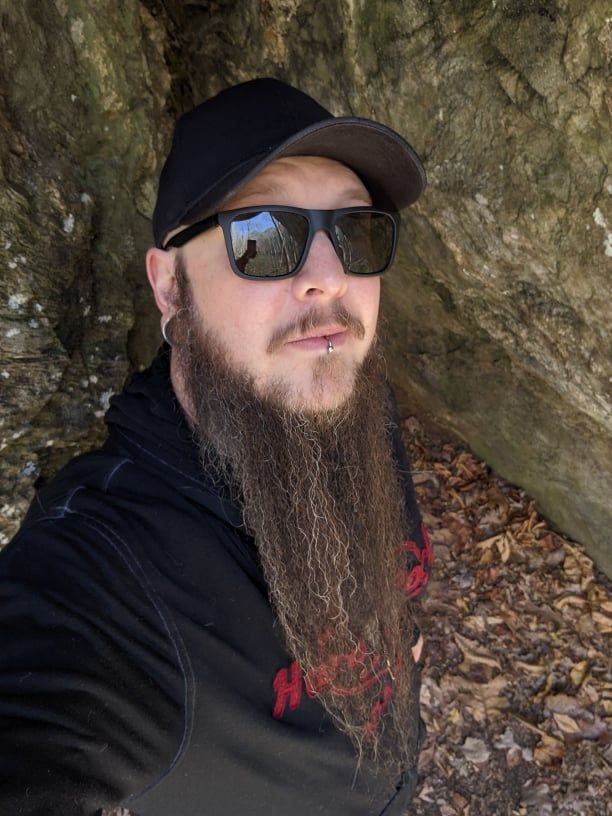 I had some amazing get away time this past week and it was just what the doctor ordered. I was in my head about all the work to be done here at the end of the year (CD master's, submitting to digital distribution, submitting to the manufacturer for hard copies, plus the new cover song for Patreon). It's important to remember sometimes you just got to allow yourself to step away from all the noise and release it all back to the universe. We have everything in and I'm currently working on the new cover now. I'm hoping to have everything prepared for us to shoot next week. I'm so grateful for my mini escape and am prepared to remind myself next time to do the same. I couldn't be more proud than I am about what we have done this past year and the projects completed. Well, gotta get some hours in on this new cover and gonna wrap some presents. Hope you all are having an amazing week and are looking forward to having an amazing holiday with family. There is so much to be grateful for and as always.....to anyone who reads this... I love you very much and wish you a very happy holiday! -J
Merch!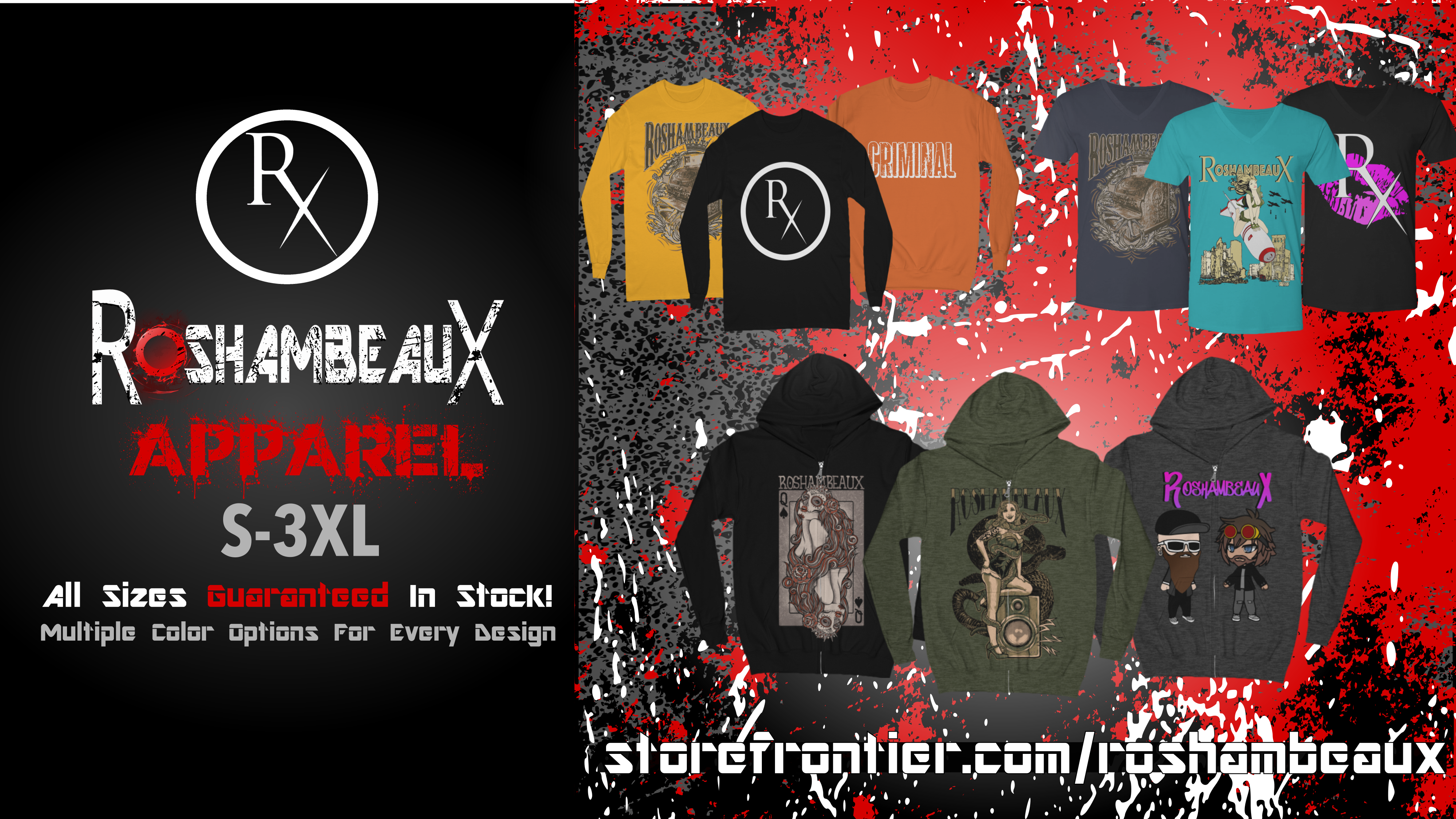 Being artists at heart it's so hard to keep up with all of our designs and keep everything in stock, especially on the road. StoreFrontier helps us keep all of our designs in stock! They do such an awesome job! We're so glad to be partnered with them. Take a look at what we have at www.storefrontier.com/roshambeaux
More Roshambeaux on YouTube!
Weekly interactive podcasts with Kyle & J and monthly music videos! Make sure you subscribe so you don't miss a new upload of live podcast!
Van Philosophy Podcast
Music Video - Those Shoes
Music Video - Purple Rain
Listen on Spotify!
We have our official albums and EPs available for streaming on Spotify. Our new album "Existential Threat" will be available for presave on January 1, 2022! Be sure to follow us on Spotify so you can listen as soon as it drops!