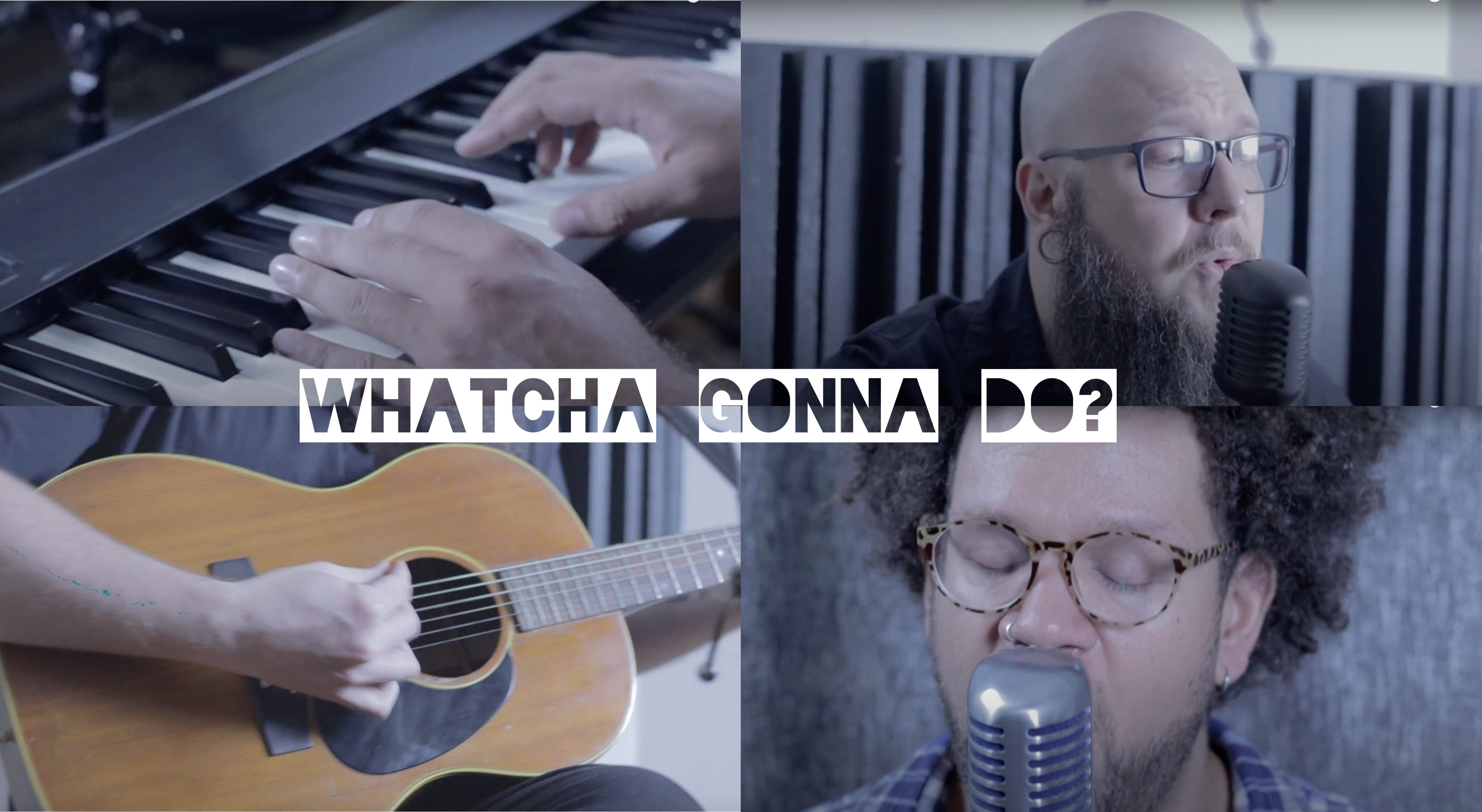 Hey RoshamFAM!
We're really excited to share what's going on this week at the studio but first, we want to give a quick shout out to our monthly supporters on Patreon!
Thanks To: JT Villian, Christene W, Rachel E, Jeff C, Jimmy J, Sherry S, Andy K, Bill H, Phyllis F, Nadia M, Elvin B, Steve B, Nancy B & Renee T
Thanks so much for your support! If you like what we do and want to show your support, Patreon is one of the best ways! We have special little perks for your support. Check them out below!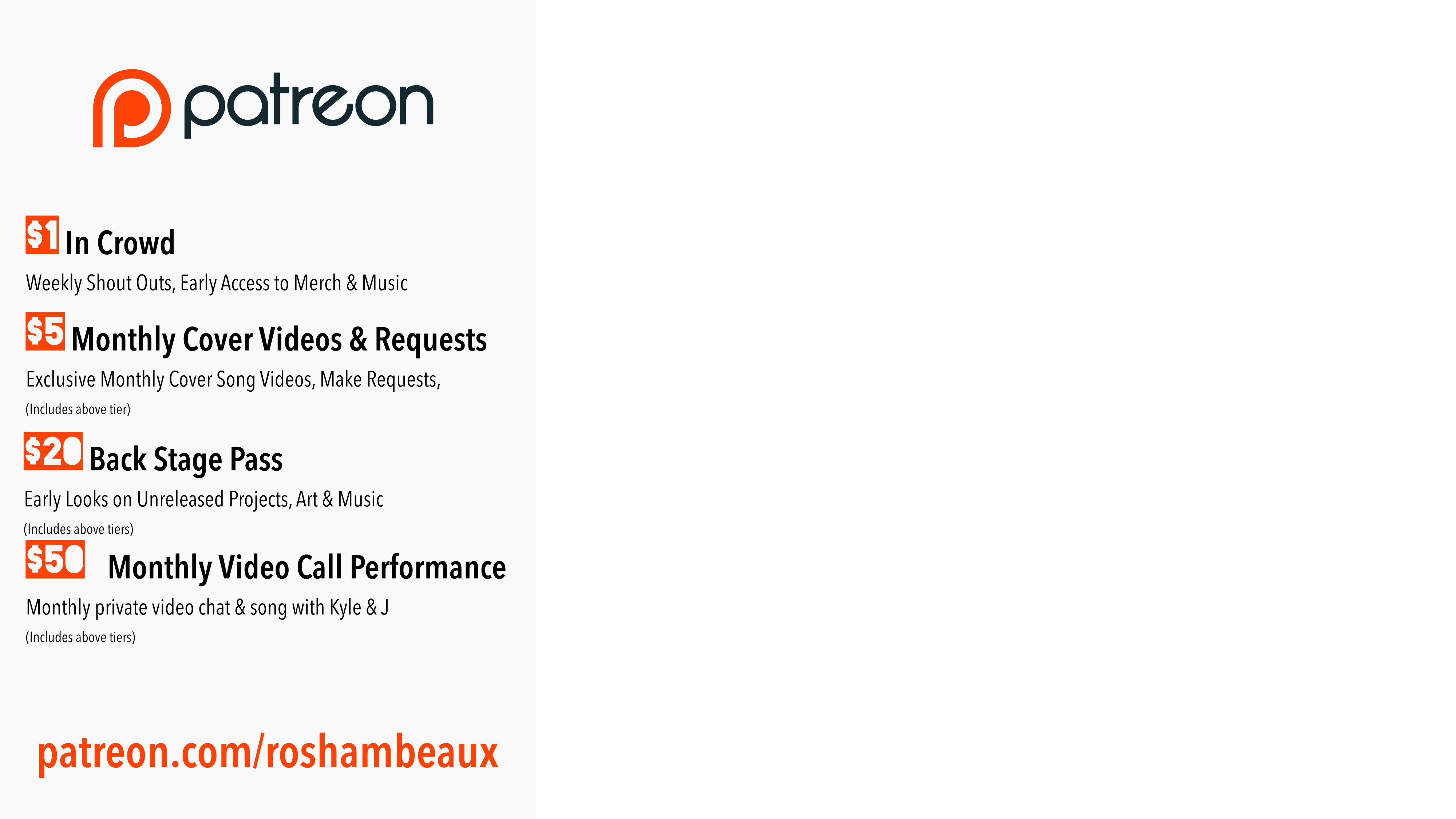 Show your support for as little as $1 at patreon.com/roshambeaux
New Music On Patreon!
It's finally here guys! Thanks for being patient. Covid was no bueno. Hope you all enjoy this one. Its super outside our box. a Big thanks to Jeffry T. for requesting this one. Thank you for sharing your story of why this song meant so much to you. 
We love all of you! On to the next one!
-ya boyz
We just dropped This Video On YouTube!
Check out our chill version of "Are You Gonna Be My Girl" requested by Nancy B and be sure to subscribe to our YouTube Channel. We upload a new cover once a month.
Show This Week!
We're "unplugged" (as much as electronic music can be at least) in Dahlonega, GA this Saturday 6/25/22 at Shenanigans Irish Pub at 6:30pm. This show is outdoors, all ages and FREE! Come hang out if you're in Northeast GA!
Don't Laugh Challenge #2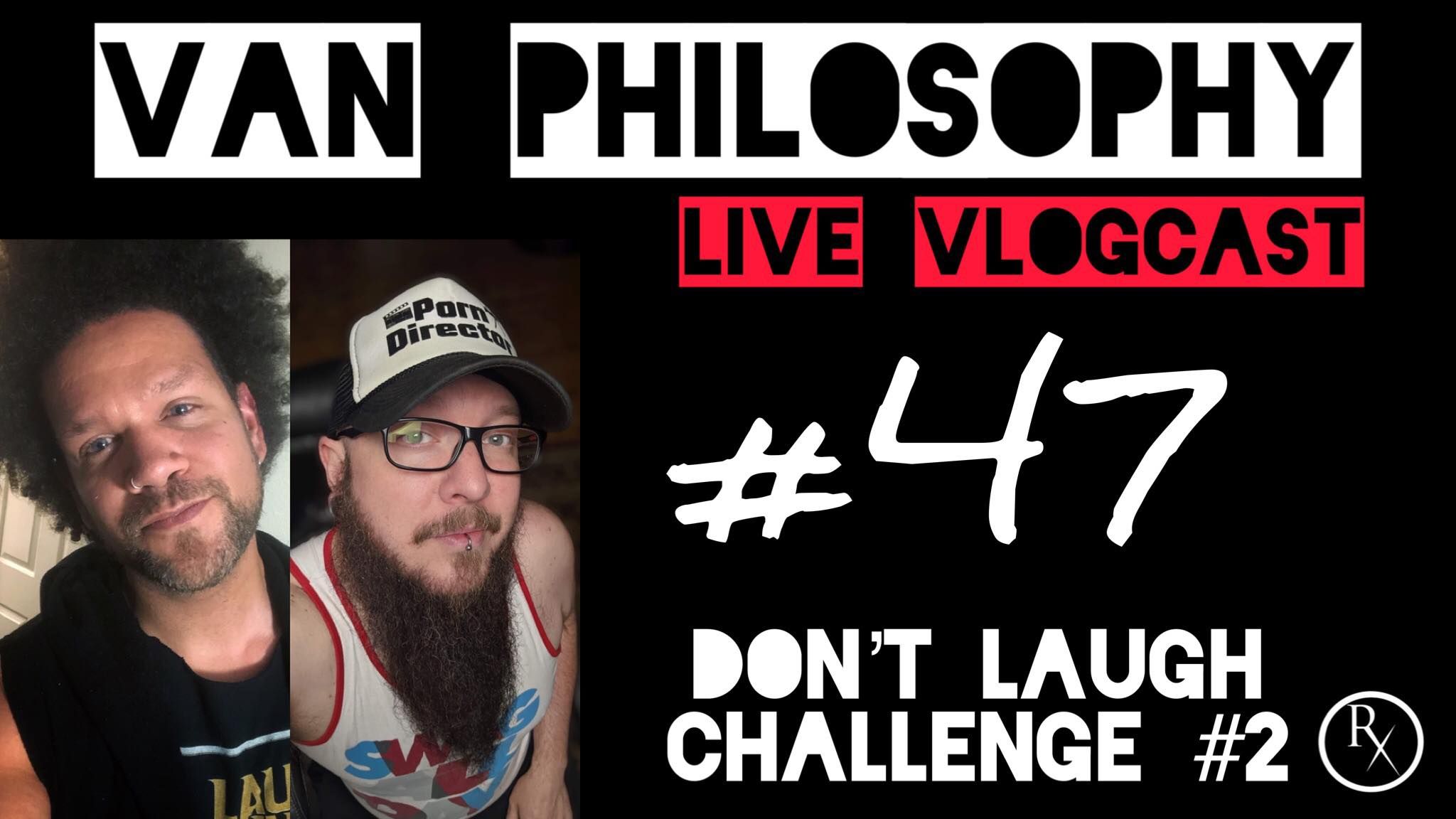 We took a break from our weekly live interactive podcast "Van Philosophy," a podcast modeled after what actually goes on in the van after a show. This week we're back with another "Don't Laugh Challenge." Come see who breaks first and bring your best one liners to the comment section in the live chat. The best joke of the night wins a copy of our latest album "Existential Threat." Tune in live this Thursday 06/23/22 @ 7pm EST at https://www.youtube.com/roshambeaux
What's Up With J...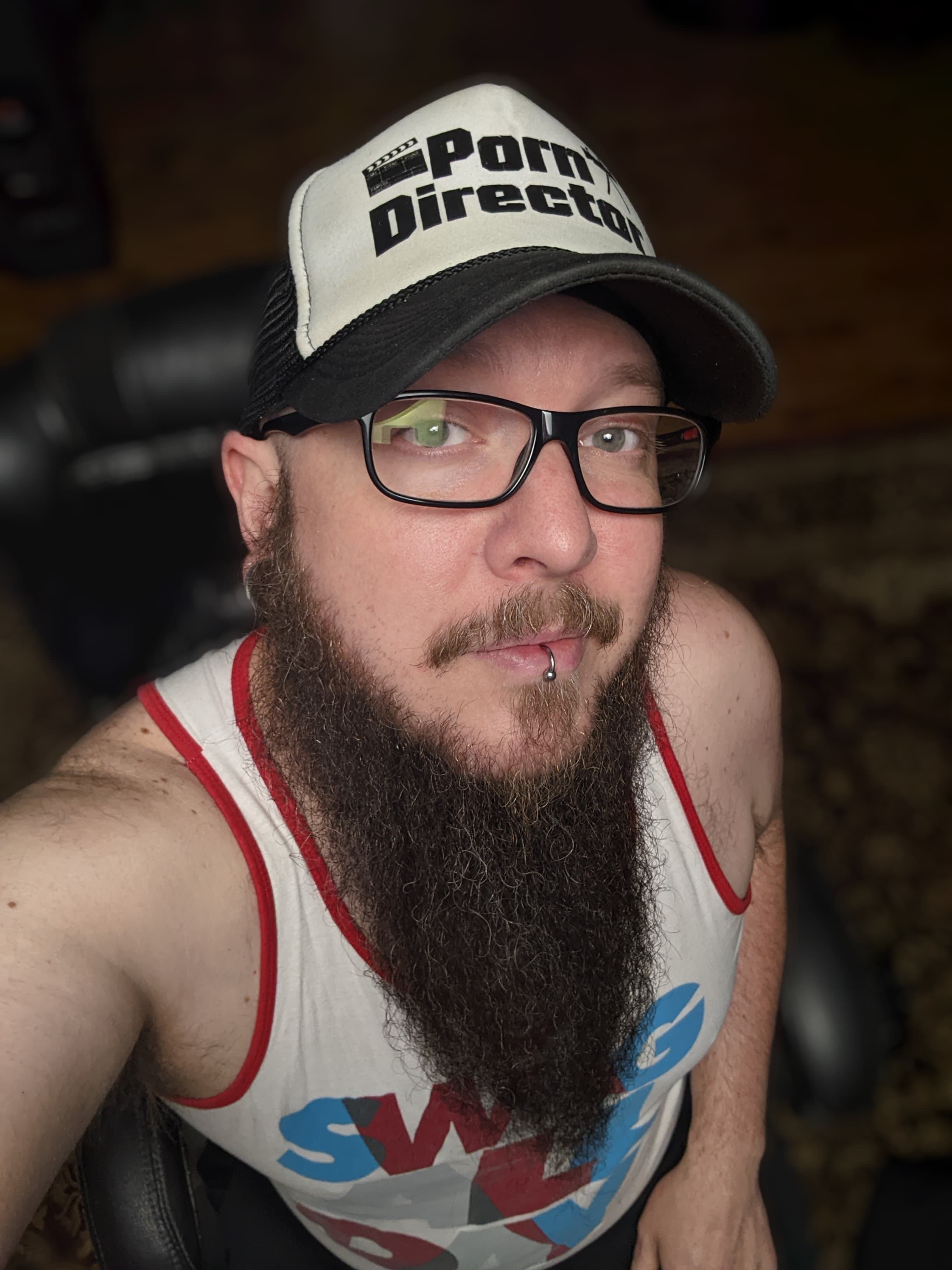 I've finally got the new cover video up and posted on Patreon this week. Really hope all of you enjoy it. We are now on to the next one. Kyle has already started on the prelims and it's shaping up to be something really special. Thanks for those of you that have reached out to check on me. Life has been pretty stressful. Getting through stuff like this is very energy consuming and takes time. Thanks again for all the love. I know in time things are gonna be just fine. In the meantime, I'll be focusing on working at the shop getting things on track there and making more music for all of you. I'm so grateful for the life I have. The good, the bad, and the in between. All have their purpose and I'm so lucky to be able to learn from these experiences. As always, to anyone who reads this, I love you very much. -J Ps. It's also hot
What's Up With Kyle...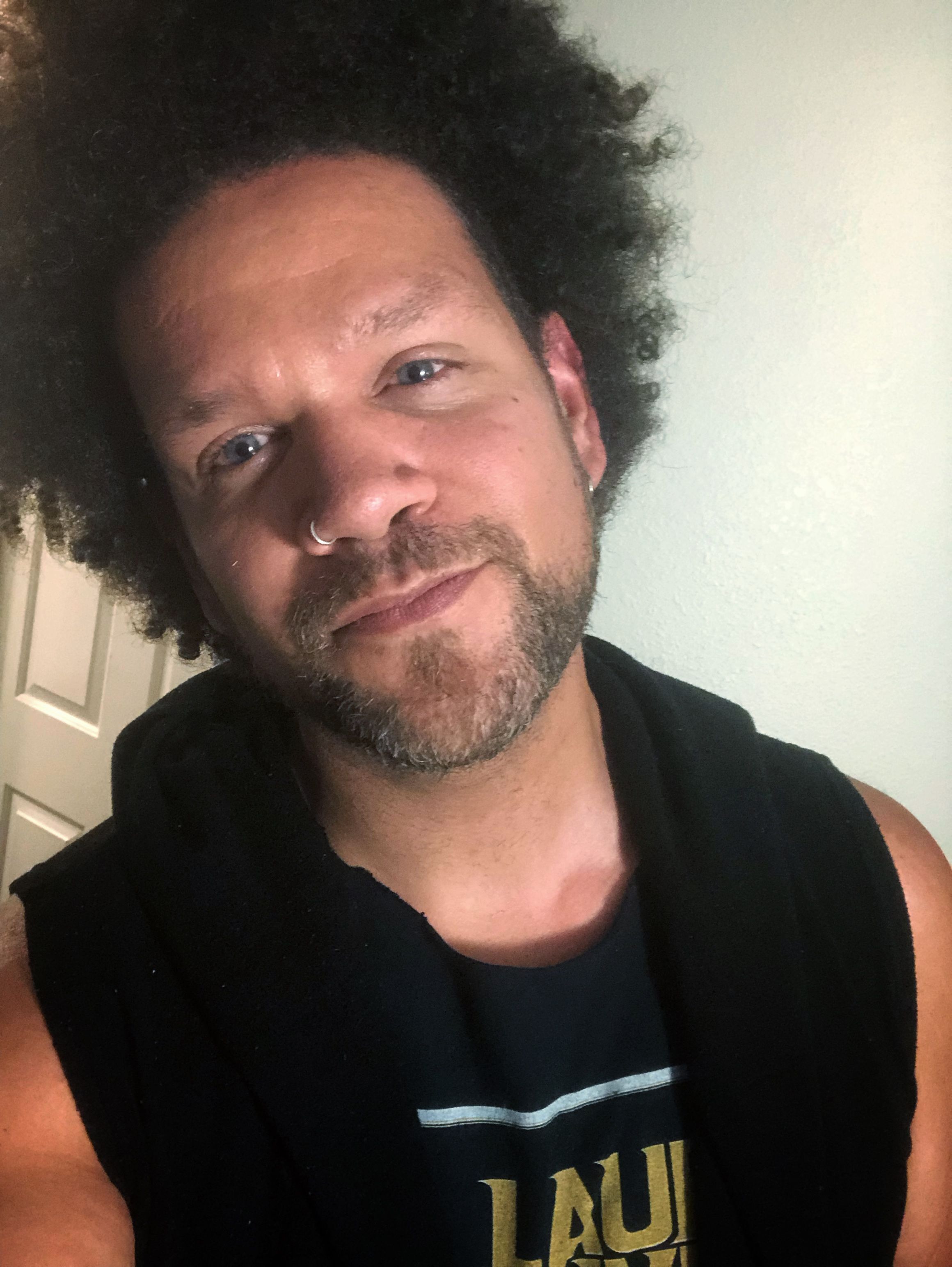 Covid was awful! I'm feeling a lot better this week but I definitely wouldn't wish it on anybody. I'm bummed we had to cancel our show last week but we definitely didn't want to risk spreading it around. However, we are rescheduled for next month. J got the edits done for the latest cover song video we learned this month for Patreon. I think it turned out great! This week, I'm working on the cover for next month. I've got the arrangement laid out and hoping to be finished with tracking later this week. I won't give it a way here but I've been wanting to do this one for a super long time, so I was REALLY excited when the idea came in from our patrons. Other than music, I've gotten to work on some pretty cool carpentry projects this week. I'm a little worn out but it feels good!
PS- It's hot too
-Kyle
It's So Damn Hot!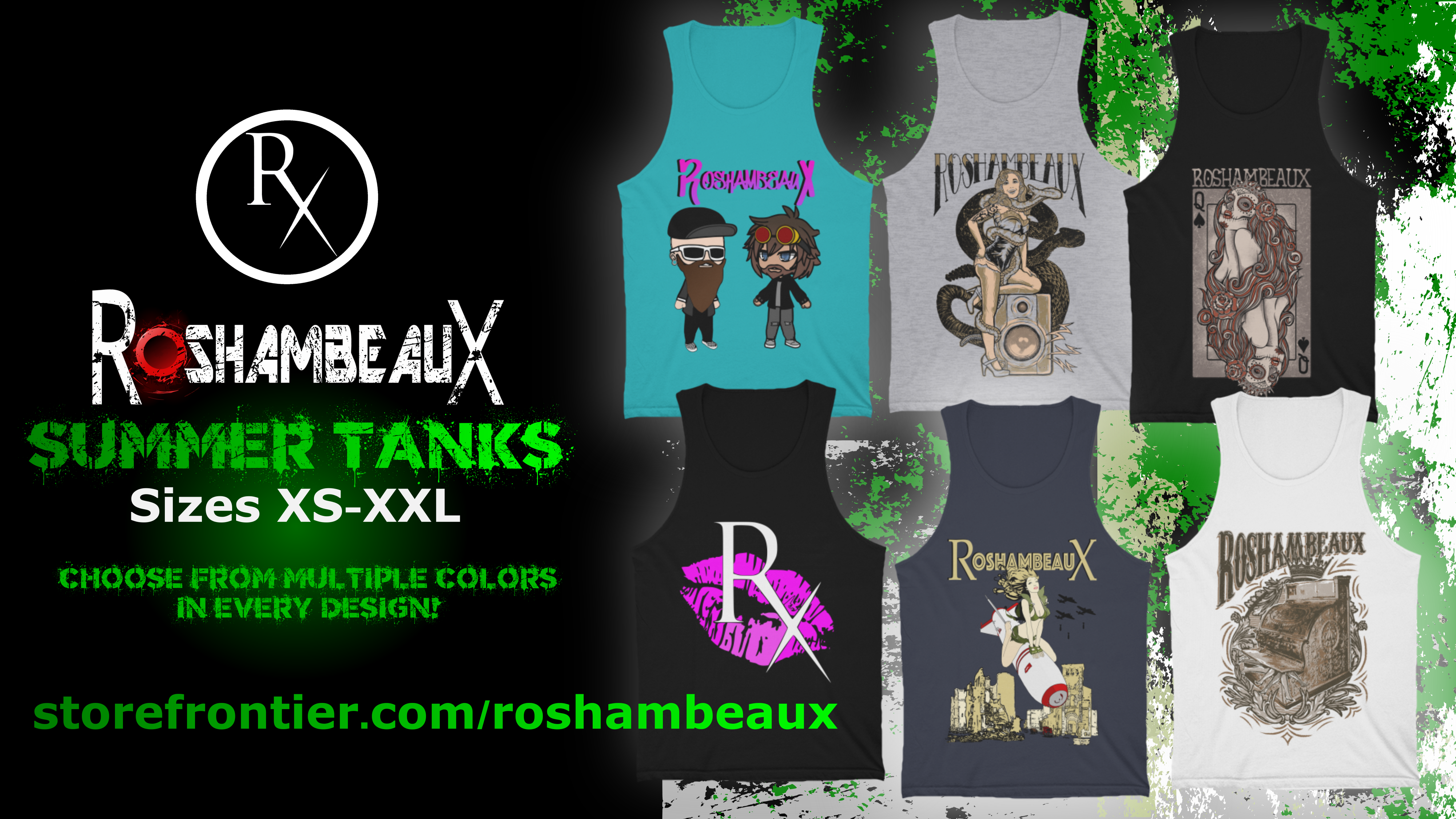 And so are you! Show it off with some summer swag at storefrontier.com/roshambeaux StoreFrontier does an awesome job handling our merch for us, keeping everything in stock, keeping shipping on time and great customer service. Give them a shot! They're our local Atlanta peeps!