Hey RoshamFAM!
We want to tell you about a few things we're working on this week but first we want to give a quick shout out to our Patrons on Patreon. Thank you so much for supporting us! You really help keep the creativity flowing!
Sherry S, Andy K, Bill H, James M, Jeff C, Nadia M, Elvin B, Steve B, Nancy B, Renee T & Phyllis F!
Last Week Recap!
Last week we released our music video of our cover of "Come Undone," requested by Nadia M. If you haven't had a chance to watch it yet you can below!
We also finished shooting our version of Tom Perry's "Honey Bee" last week. The video will be out early next year but you can watch it right now on Patreon along side tons of other exclusive music videos and live performances!
We're Taking Requests!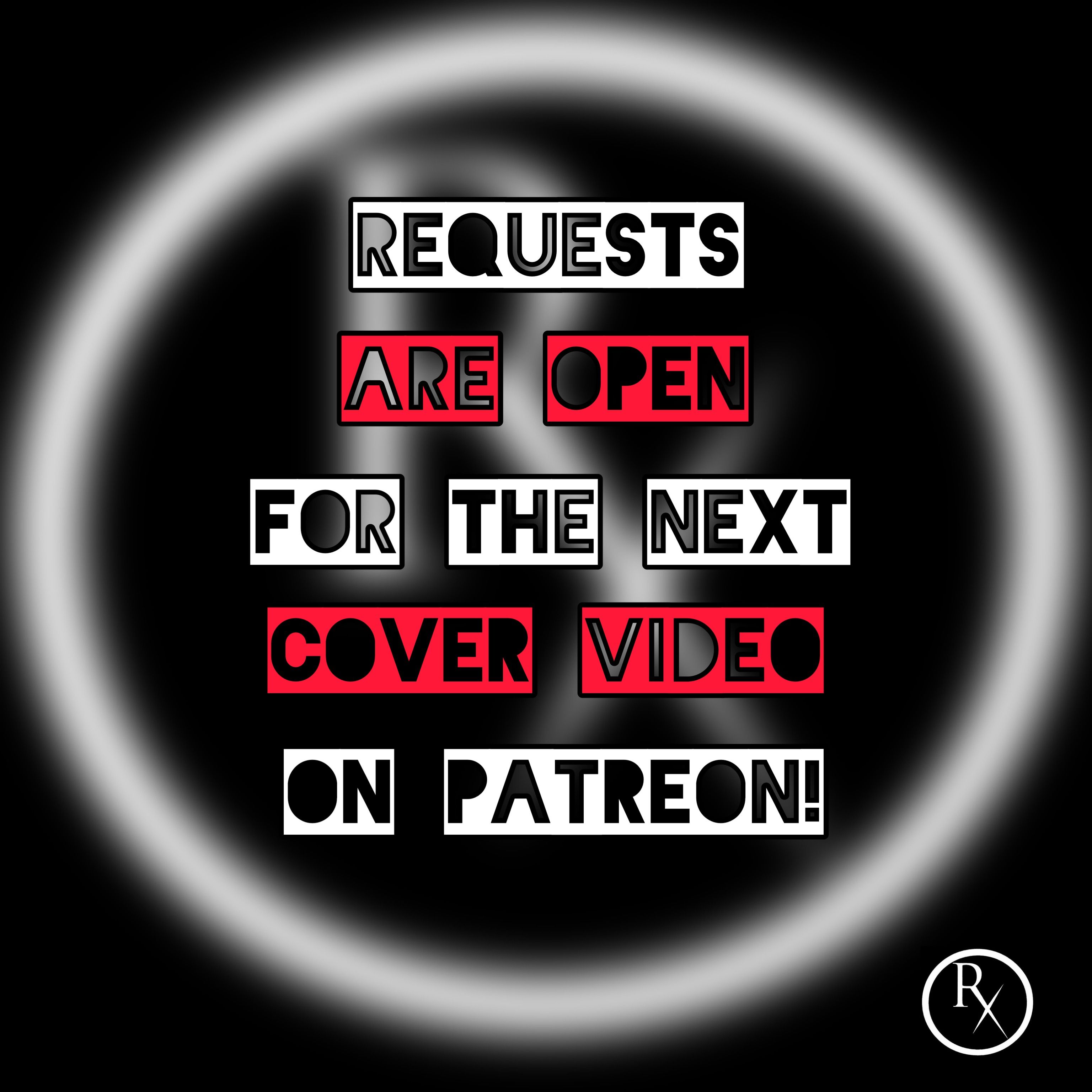 Upcoming Shows!
Sadly our unplugged show in Dahlonega, GA got rained out last Saturday but we've rescheduled for September 11, 2021.
This week we'll be in Anderson, SC at Club 134 SAT 8/28. Tickets are only $5 at the door but subject to go up as the night goes on so don't be late if you're planning on coming!
We have a secret sit in show planned with a few of our local musician friends in NE Georgia, Friday 8/27. We can't officially announce it here but if you're in the area, send us a message HERE and we'll let you know where to find us.
Never miss out by joining our mailing list HERE. We won't ever spam you. We'll just let you know when something cool is happening.
What's Up With J…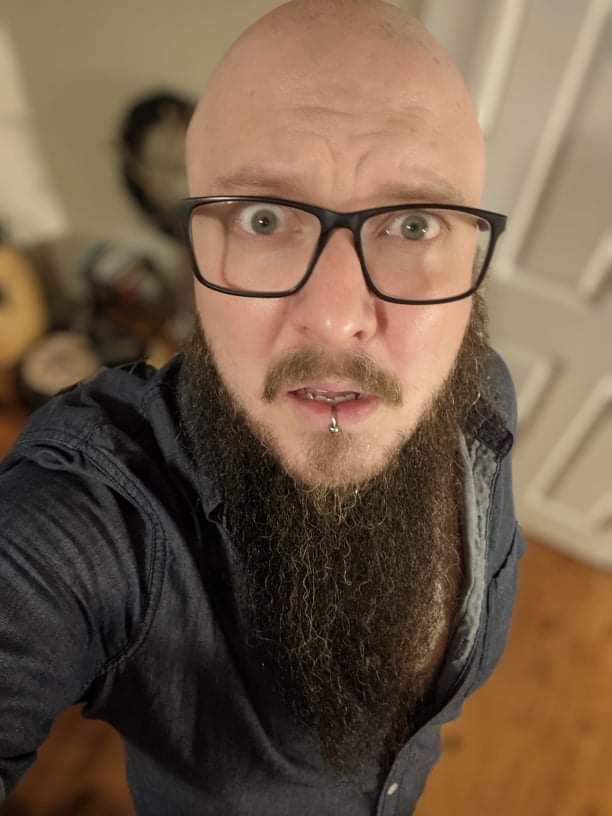 There has been lots of worry and stress socially concerning what was, what is and what's to come. It can be a bit overwhelming. We are all, these days, expected to fill so many rolls and sort though so much information to try and make the right choices for ourselves, families, and communities. It is so important to respect everyone's decision even if it is at conflict with your own opinions on what is right. Most of us are just trying to do the best we can with the information available to us. I do understand that with this pressure some have also chosen to "check out."  I strongly encourage open and honest communication with one another. In times like this we must be there for one another. Reach out to those you love even if it's just to remind them just that you care. Empathy is key to finding a true understanding and all of us coming together to a resolve in which works for all of us and what we are willing to do or not do. I am so grateful for each and every one of you no matter what your views or opinions are. This world is so abundantly beautifuly diverse. Do me a favor and remind someone today that you love them and as always....to anyone who reads this I love you very much. 
-J
What's Up With Kyle…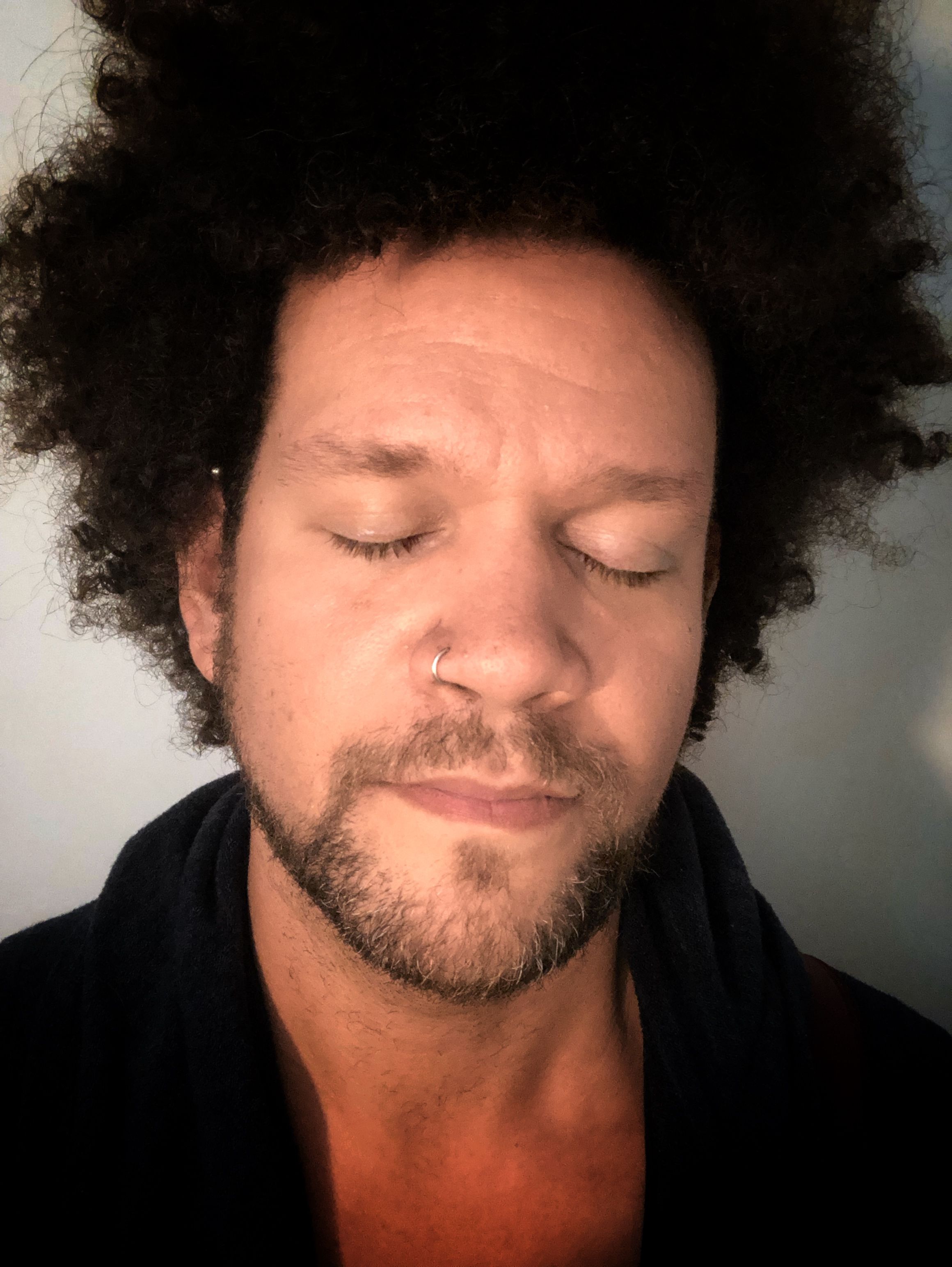 Music helps. When your whole world is going to hell, music helps. When you're in the edge of a perfect moment, music helps. When you have a mundane task to complete, music helps. When you miss someone so bad it hurts, music helps. When you're sober, music helps. When you're altered, music helps. When you're just so fucking tired of people arguing about vaccines, music helps.
I don't know what you need this week. I don't know what you're going through. I don't have any let alone all of the answers for you. However, I think the only truly meaningful moments I've had making music is when someone said, "I got ____ going on right now. Your music helped."
Music's good like that. Put something on. And if you find you're in need of suggestions here's our YouTube: http://youtube.com/roshambeaux
-Kyle
Last Week To Get Tanks!
We're gearing up for Fall Apparel but we have one last week of our Summer Swag! We'll have a few more hot days until we get hoodie weather so make sure you snag some of these tanks before they're gone!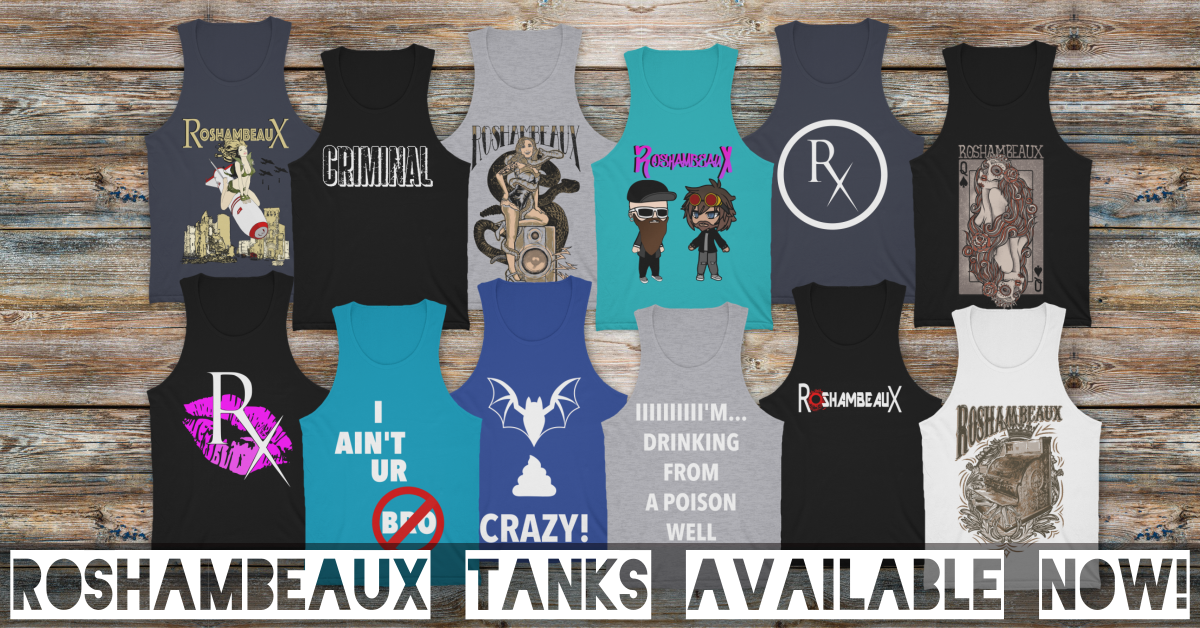 Get More Roshambeaux On YouTube!