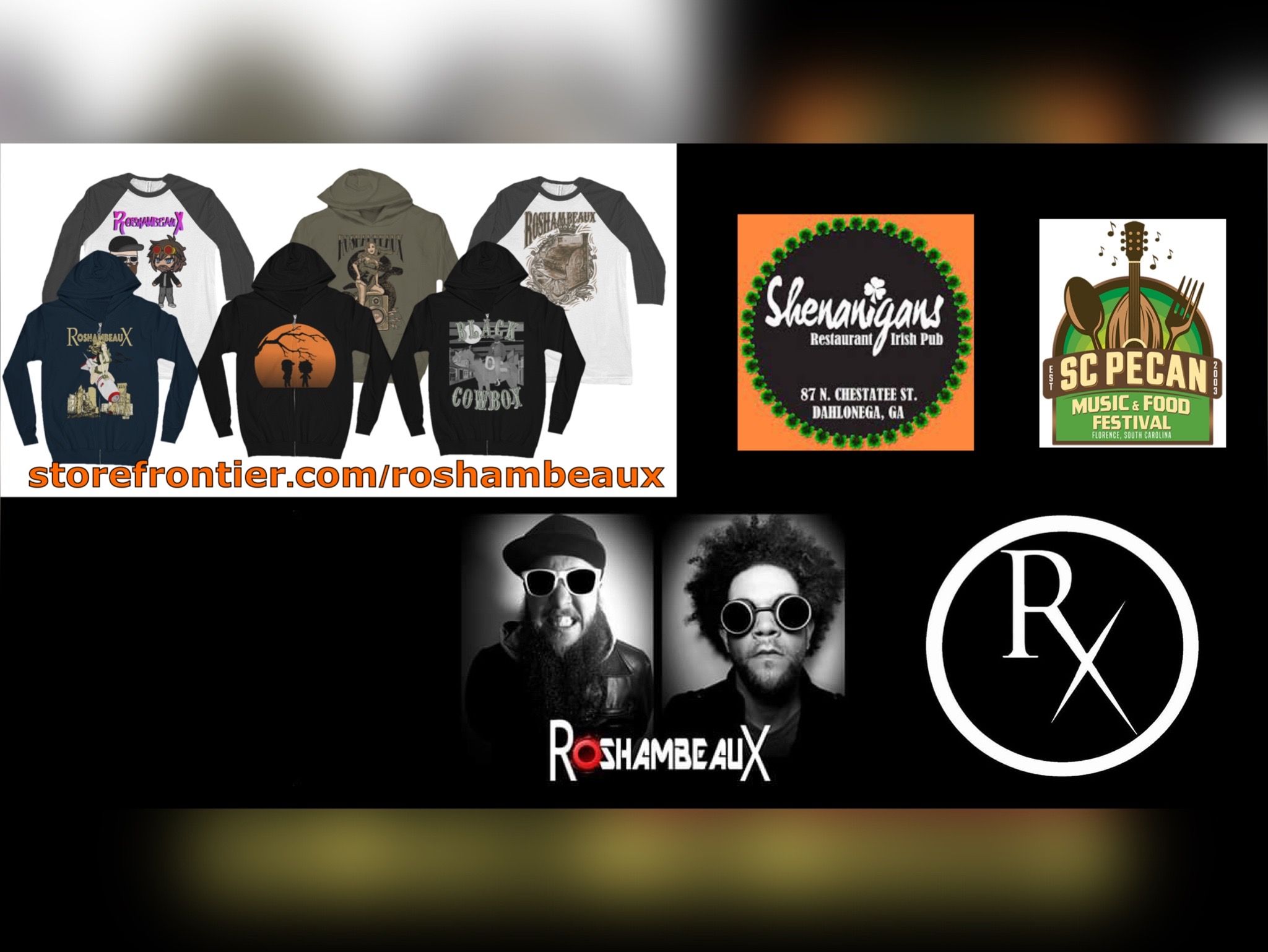 Hey RoshamFAM!
We want to take a quick moment to thank our supporters on Patreon. Y'all are awesome! Thanks for your support!
JT Villian, Rachel E, Jeff C, Jimmy J, Sherry S, Andy K, Phyllis F, Nadia M, Elvin B, Steve B, Nancy B, Renee T, Bev R & Rod R!
If you've been curious about joining our Patreon, check out what we have for you below.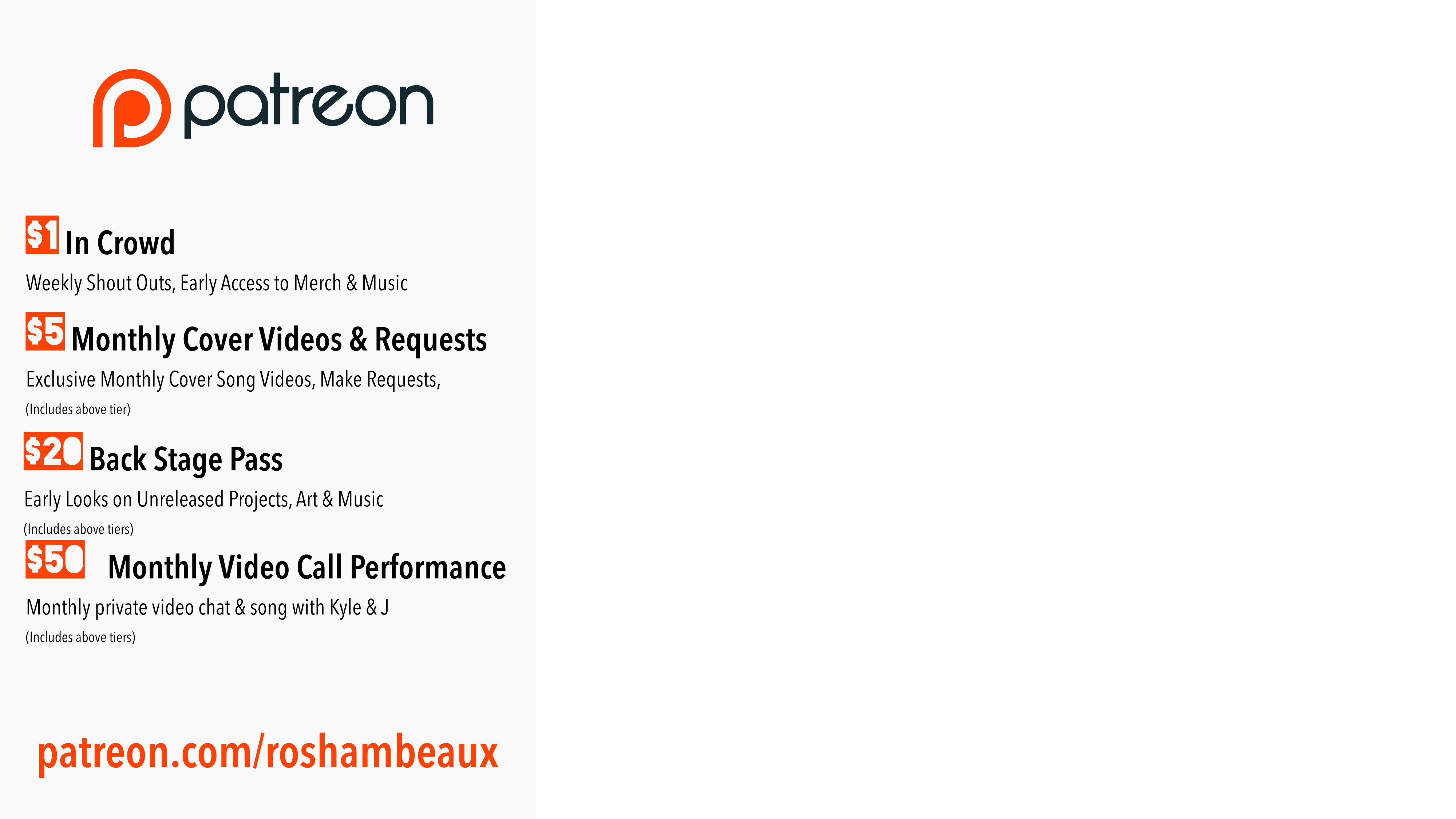 Join at patreon.com/roshambeaux
Upcoming Shows!
We have two shows coming up that we're really pumped about!
SAT 10/29 - Dahlonega, GA
@ Shenanigans 6:30pm, FREE, ALL AGES
SAT 11/05- Florence, SC
@ SC Pecan Festival 1pm, FREE, ALL AGES
New Merch!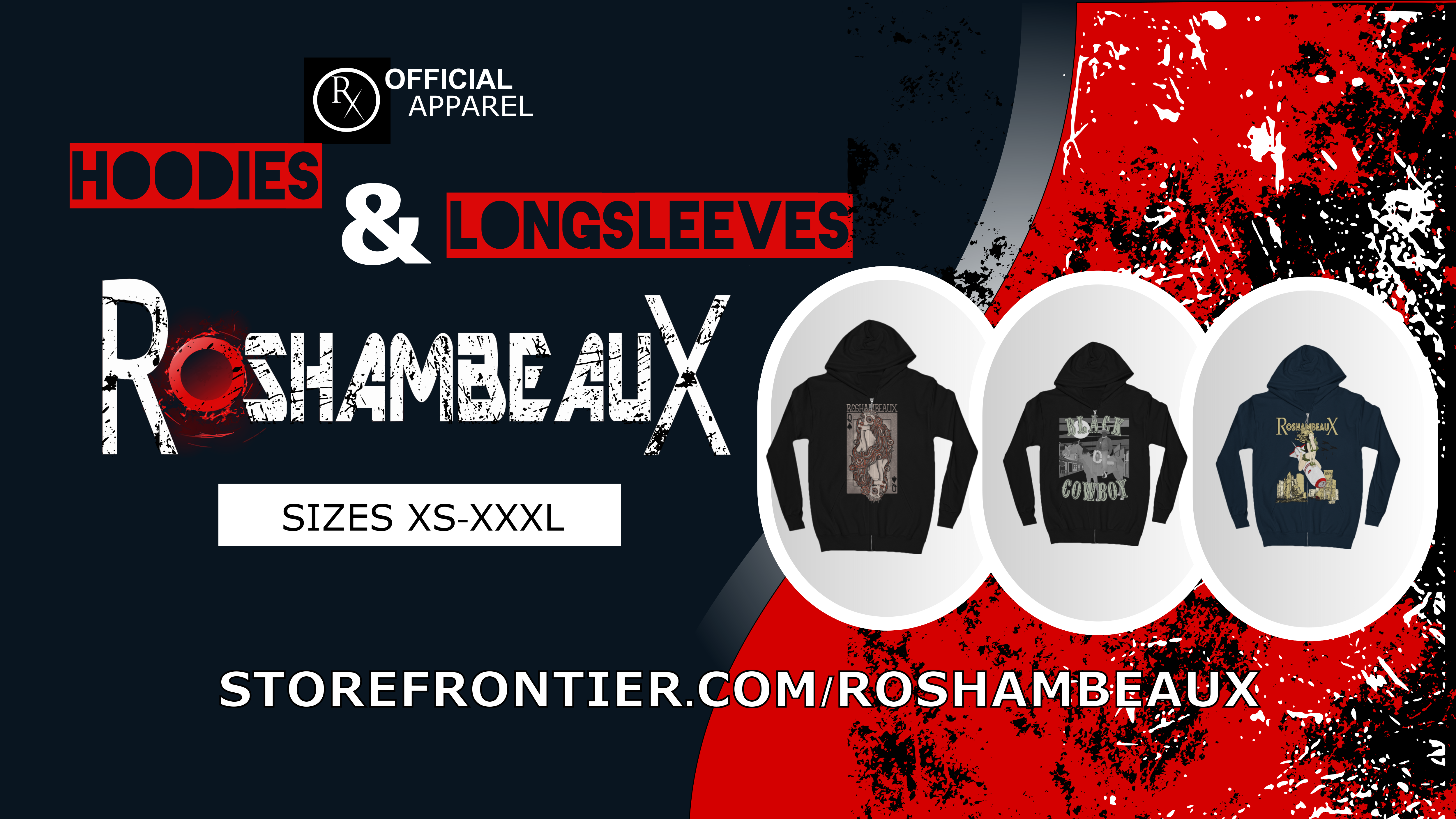 It's getting chilly! We'll have hoodies available for a limited time so be sure to get yours now at storefrontier.com/roshambeaux
Tune In Thursday!
When we first started touring, it was a challenge keeping each other awake for the long drives late at night after a show. So, we came up with little games to keep each other awake, researched topics we knew absolutely nothing about and generally talked about what kind of a world we wanted to live in. We called it "Van Philosophy."
We always wanted to start a podcast but weren't really sure about a format so we just pretend we're in the van and talk about weird stuff that would keep us awake if we had to make it 4 hours until the next stop.
We are dodging the flu this week so the next live episode is THUR 10/27/22 on our YouTube Channel. Be sure to subscribe!
Download to Roshambeaux's Album "Existential Threat" at roshambeauxmusic.com/shop