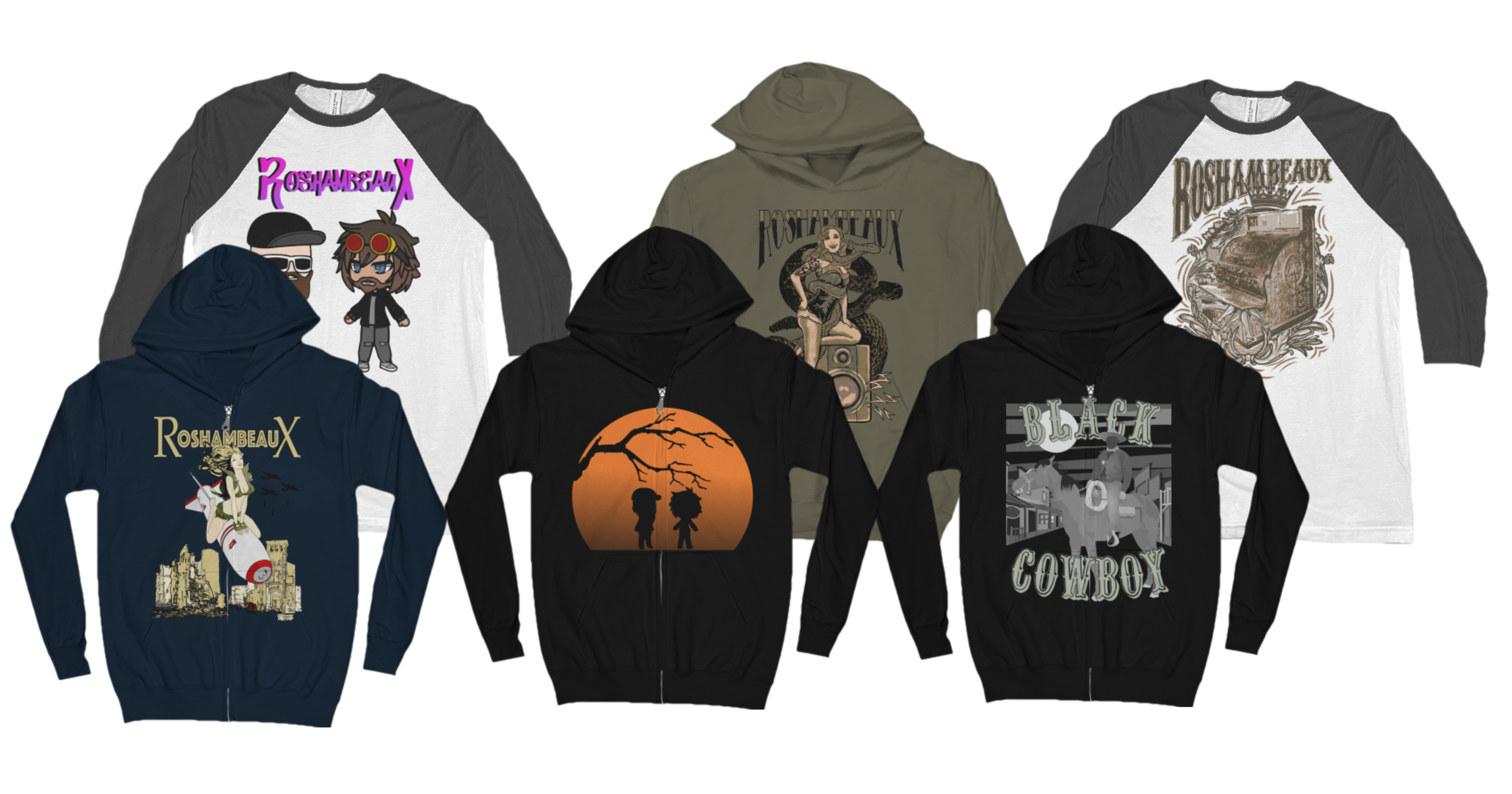 Hey RoshamFAM!
We're excited to show you these new designs! First, we'd like to thank our friends on Patreon for their support. By supporting us on Patreon, you help us continue to play live shows, release new music, apparel and podcasts. Y'all are awesome. We couldn't do this without you!
Thanks To: JT Villian, Rachel E, Jeff C, Jimmy J, Sherry S, Andy K, Phyllis F, Nadia M, Elvin B, Steve B, Nancy B, Renee T, Bev R & Rod R!
New Hoodies, Raglan Tees & Joggers!
Come take a look below at all the new options with the help of our partners at StoreFrontier that handle everything from checkout, questions about your order and delivery. They really do an awesome job and it's a big help to us! Sizes are available in S-XXXL.