Hey RoshamFAM!
We got a brand new patron on Patreon this week! Thanks Sherry S for joining the team! Every month, for just $5, these awesome folks put in their requests to have us learn a new song. We arrange, record and make a music video for one of those requests every month. Some of them even make it in to our live shows. So essentially, you can help write our set lists by joining Patreon!
Thanks to: Andy K, Sherry S, Steve B, James M, Bill H, Renee T, Jeff C, Nancy B, Nadia M & Phyllis F! You guys have great ideas! Thanks for helping us write the show!
Our First Full Show Back in 529 Days...
It was March 2020 when we had to cancel our tour and hunker down to try and help stop the spread of Covid 19. Like most of us, we figured "Stay At Home Orders,"  "Quarantining," "Masking" and "Not Going To Concerts," would only last a couple of weeks. We had no idea it would be 529 days until our next show.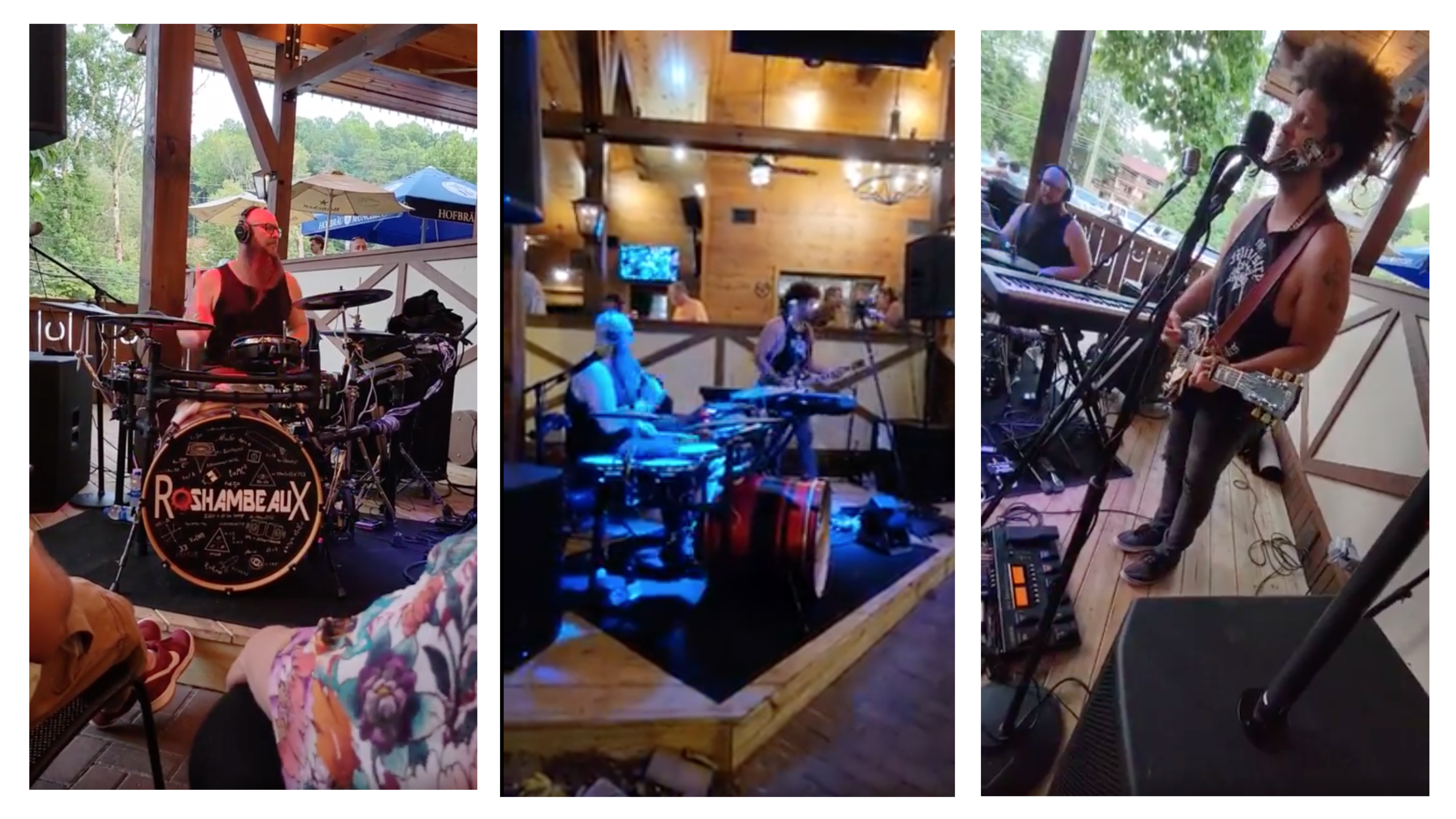 Our very first show ever was in Helen, GA so it seemed that our first show back should be there as well. Thanks to all the RoshamFam that came to hang out after such a long time apart,  especially y'all who traveled from out of state! We were blown away!
There's lots of videos and pics from the show posted in our Facebook Group "RoshamFAM!" If you're on Facebook be sure to join. We have so much fun in there!
LiveStream Interactive Concert!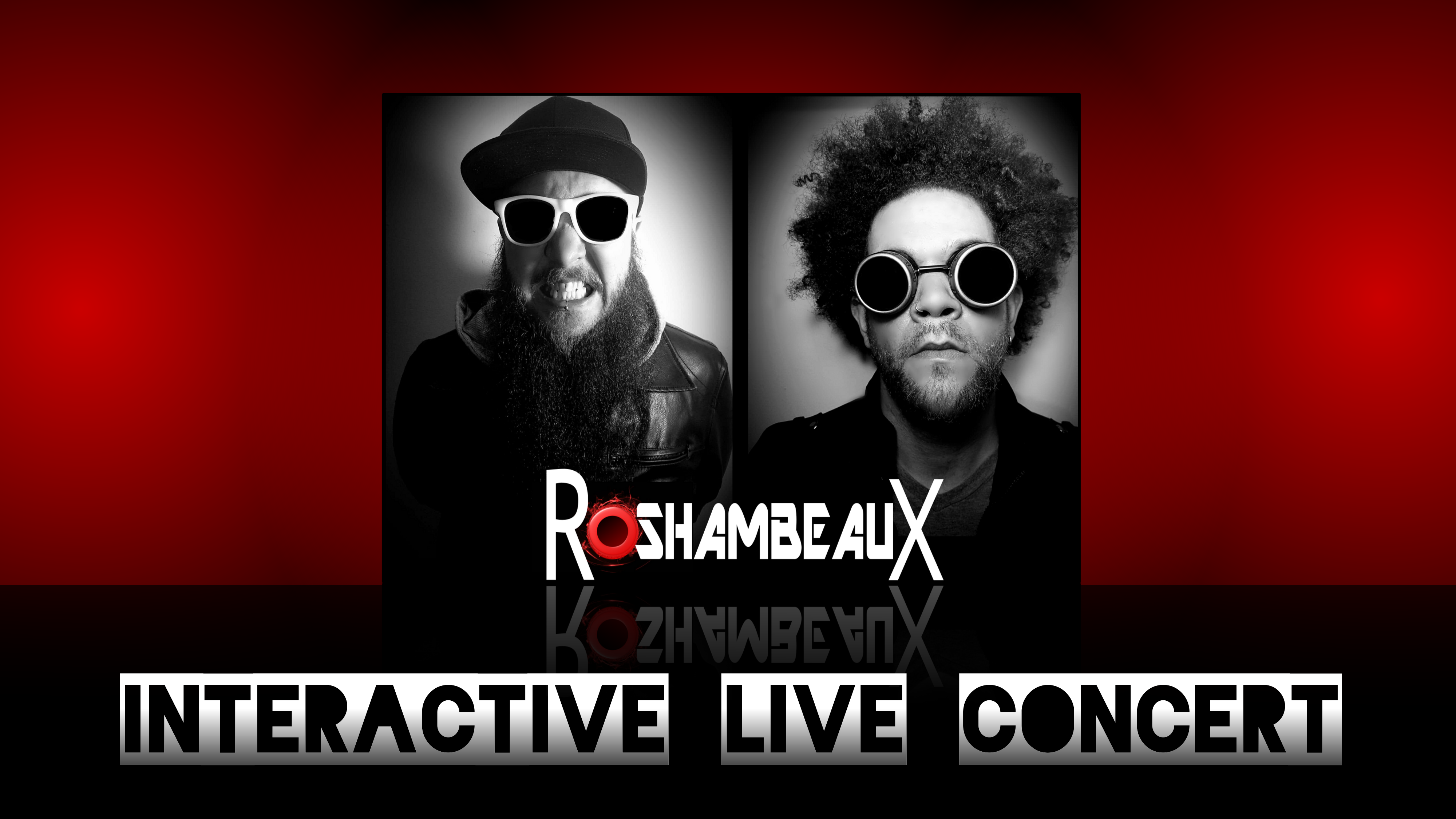 We know not everyone could make it to our first show back so we'll be live streaming an interactive concert on our YouTube Channel Sunday, 8/15/21 @ 6:30pm EST. Tune in, chat and don't be shy about making requests! Make sure you're there right away. We do giveaways in the live chat before the show starts! The show will only be available to watch live but you can catch the rewind along with all of our previous online concerts on Patreon.
J's Custom Jewelry!
If you've scoped out our shop at roshambeauxmusic.com/shop you may have seen a few of J's creations. J makes stonework jewelry designed with specific intentions for the wearer from really cool gems and stones. Starting this week, each of J's designs come in a variety of sizes and can even be customized if something needs just a little tweak. Intention jewelry should speak to you in a way that's unique. So we're happy to make it just right for you.
Stop in and browse HERE!
What's Up With Kyle...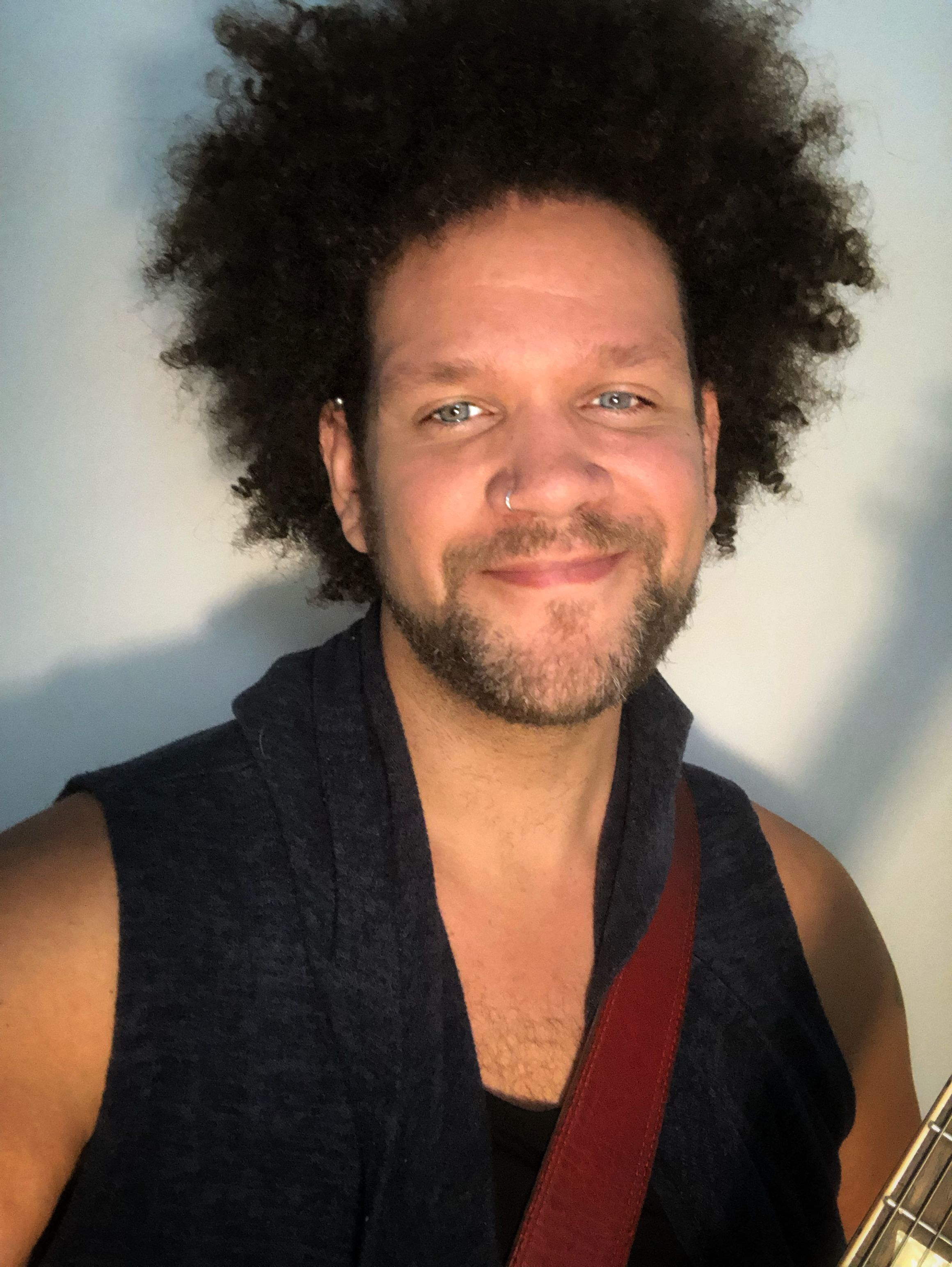 A lot of people asked me what it felt like playing a show, after 529 days of not being able to. It was a lot of things.
It was getting a knot out of a pinched nerve.
It was a long stretch after being in a space too small.
It was a deep breath after being submerged for longer than expected.
It was a toke after a long day.
It was blood returning to a sleeping limb.
It was a gentle hand pushing on the small of your back.
It was tired eyes staring at a lover gone for a moment too long.
It was antihistamine on high pollen count afternoon in Georgia.
It was a dream once you've figured out you're dreaming.
It was the fear of failure tempered with the fear of inaction.
It was Dejavu.
It was foreign.
It was every muscle being sore but the sorest was from smiling.
It was new car smell.
It was "The Price Is Right," & Cough Medicine on a day off sick from school.
It was that extra hour of sleep on Daylight Savings Time.
But most importantly, it was all of you that came out. Thanks for not letting me give up!
-Kyle


 
What's Up With J...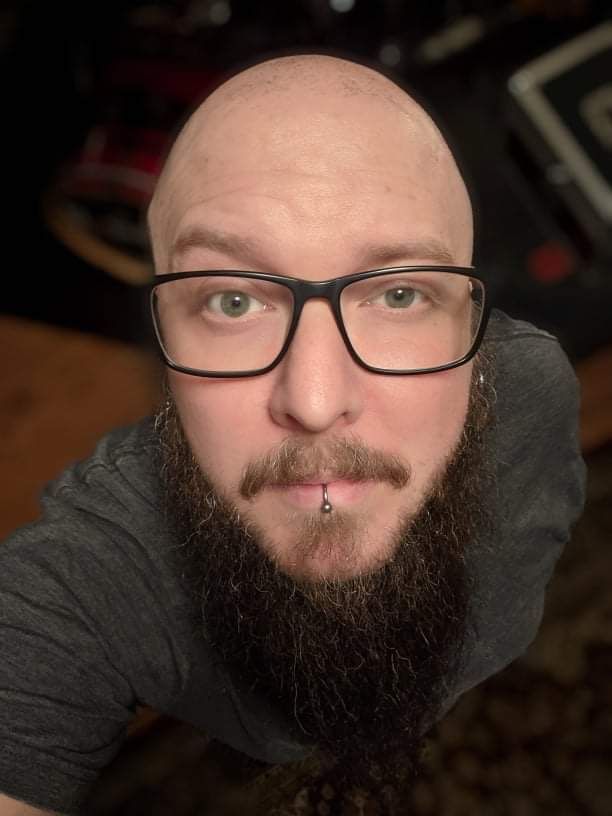 What an amazing weekend we had having our first show back and being able to see a bunch of you guys! It's feels amazing getting back to the swing of things. I was a bit nervous but also excited. Once I saw those of you that came out all the nerves fell away and man did we have a good time. On top of that this week we are announcing custom options for the bracelets I make and also an option to send me a personal email if you want something totally custom wether that be a bracelet, necklace, or something totally different. I'm really excited to see what ideas you guys might have and am looking forward to making your ideas come to life. So if you don't see an option on there for you just click the link on our artwork page and ask about what you're looking for. Also, I was finally able to finish out new cover for Patreon. We will be shooting the video for it this week and am looking forward to bringing some of our ideas for it to fruition. I love and appreciate each and everyone one of you. If you listen to our songs, tune in to our streams, wear my jewelry,  come out to our shows, join our Patreon, or just read these weekly blogs. You truly mean the world to me. Much love. 
-J
Listen on Spotify!
Do you listen to music or podcasts on Spotify? If you do, look us up! Every time you listen, J gets his wings... or... Well, something great happens, anyway! Take us along with you when you're out changing the world. Everything is better with music!
So Much More On YouTube!
Music Videos, Live Concerts, Official Audio, Trailers for Upcoming Releases, Live Podcasts (or Vlogs if you will), Special Singles and even a cooking sheaux!
It's Hot! Get A Tank!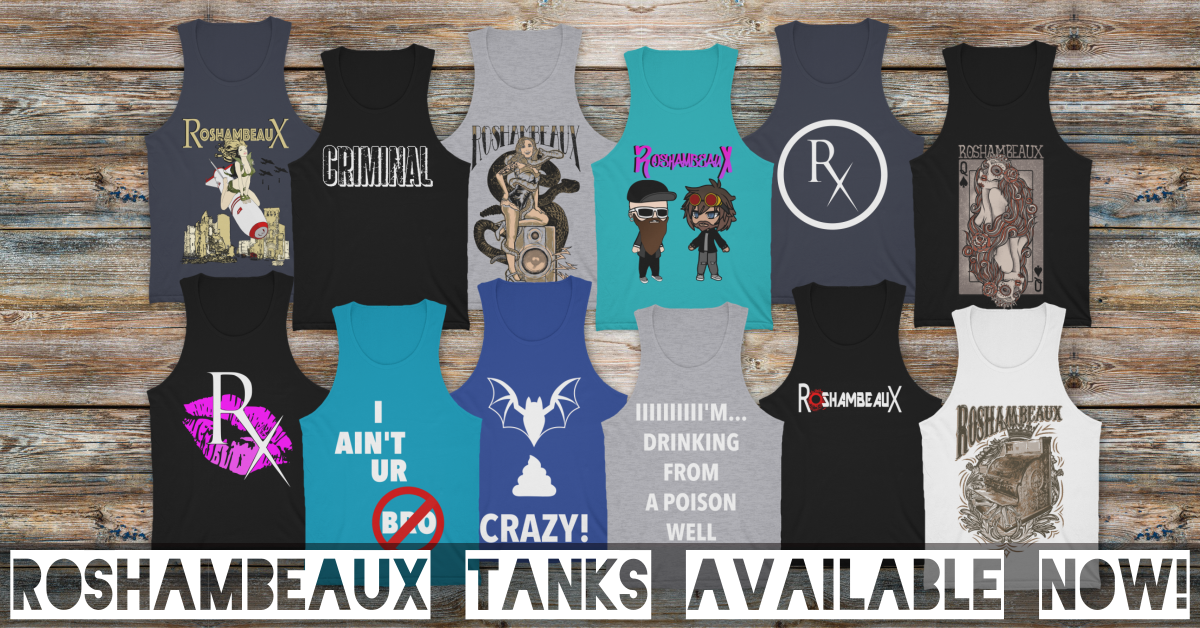 These tanks will only be available for one more month! Get Them before they go back in the vault! Click the image above to visit our StoreFrontier shop! S-XXL guaranteed in stock!